The marine world is something that fascinates me and, frankly, has me hooked. And since I want to show you the world through my senses I would love to share with you what is hidden from the most crystalline waters of the tropics to the darkest depths that make up our Blue Planet, the oceans, that immense liquid that gives us life and limits the global distribution of both flora and fauna that we know. Hence its importance in large part.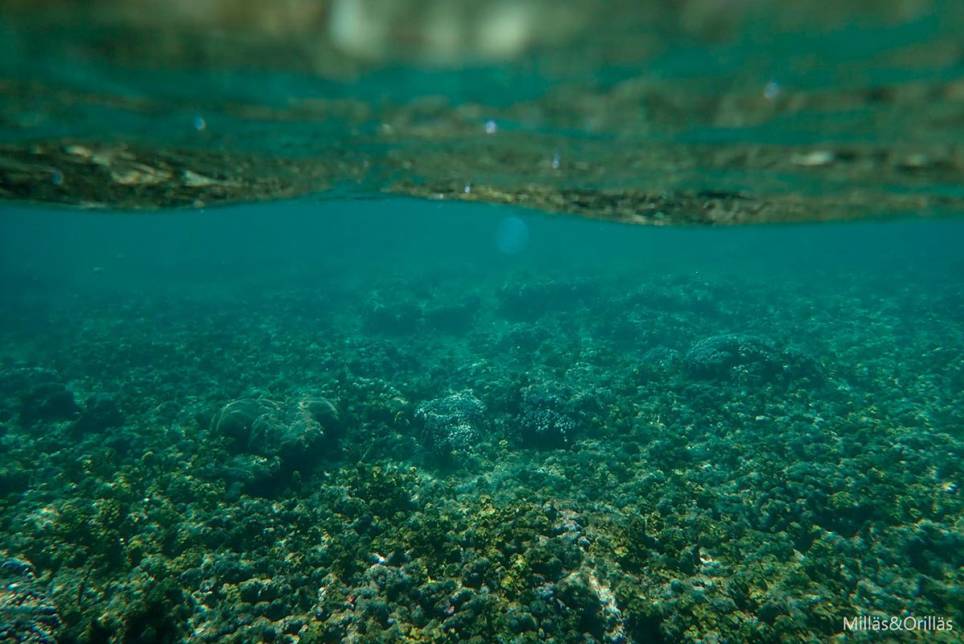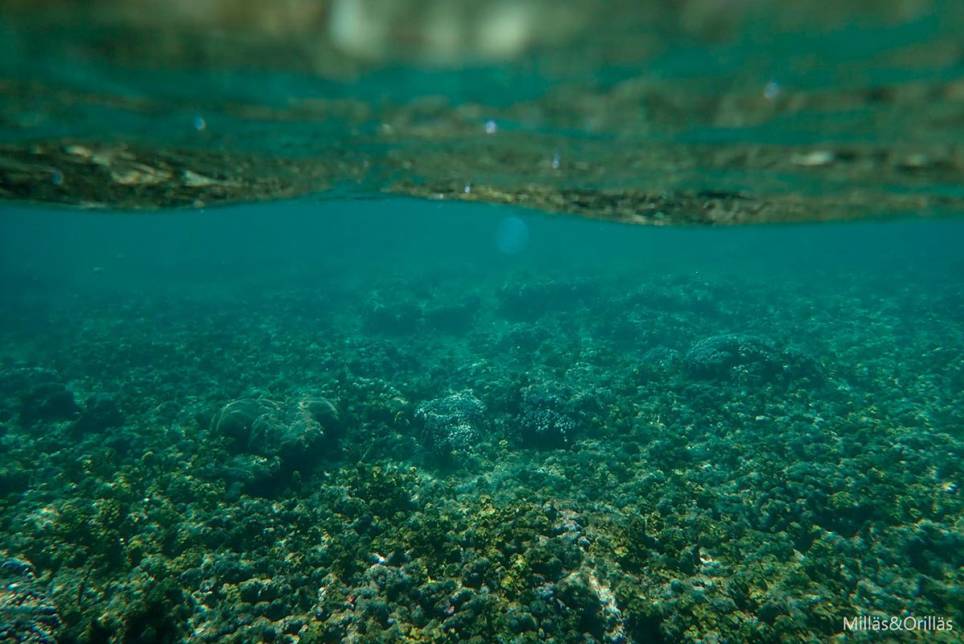 Reef in Sumatra
The Underwater World
Everyone, even the most reluctant, ends up enjoying themselves when they visit the parallel world beneath the surface of the sea. Many times, when we schedule trips, we want to include a nice postcard in one of those paradisiacal beaches with white sand and coconut trees, and where its clear and crystalline waters, at the end, invite us to dive in them.
Both diving and snorkeling will take you into a world as colorful and surreal as it is attractive and spectacular, opening the doors to our great unknown blue.
Countless tropical colored fish, coral formations, tiny creatures of indescribable color, majestic pelagic animals, watching life form over sunken ships and even venturing into mysterious caves… the list is endless!
So let me introduce you to the creatures down there by describing the scenarios they form and detailing the relationship they have between all the sea characters, as well as their importance to our well-being. Because as I always say, in nature everything is related.
The human species is usually afraid of the unknown, so the discovery of the marine world will make us learn to respect, appreciate and admire what its waters hide. Since we are not alone in the world. And nature has created creatures so beautiful that they need much more than admiration and contemplation; they need understanding. The understanding of their environment, of the ecosystems of which they are a part and, in short, the importance of their existence.
And to know that in the end everything has an impact on us, on the last link in the chain. So, if only out of selfishness, let's learn to live with them. Let's get to know them, and then they won't be those strangers to fear.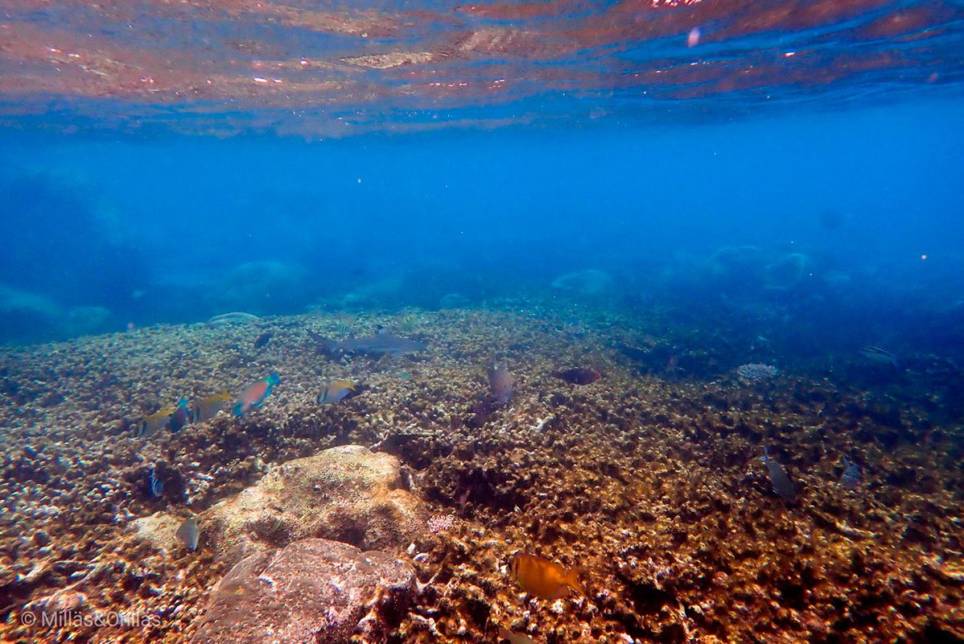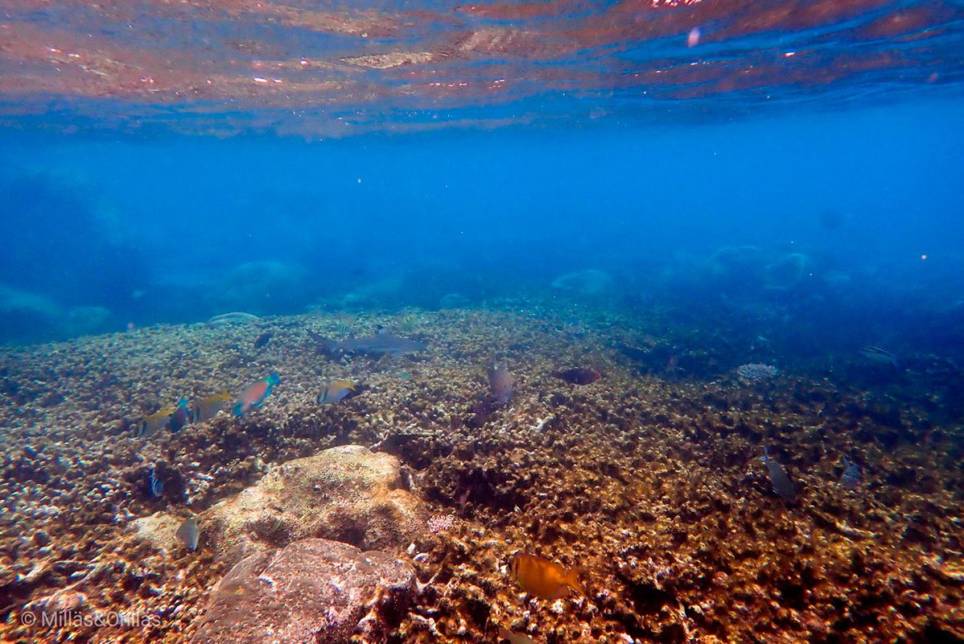 Tioman Reef
Let me tell you
I grew up with the phrase "trust in life, life will take you" and it brought me to Malaysia. In 2015 I settled in a tourist and curious village by the sea. Well, from the Melaka Channel. And of course, this is a very strategic point in the middle of Southeast Asia with a lot of cheap flights to access, a very big attempt for a marine biologist.
So, yes, I feel very lucky. And even though my parallel work leaves me little time, when I can I gather days and throw myself into some unknown place. The requirement is always the same: you have to be in the sea to be able to dive. So with the excuse of diving into the most amazing waters that make up the Coral Triangle, the place in the world that holds the greatest biodiversity of corals and, consequently, of unique and exclusive marine creatures. Sometimes, seeing them, makes me doubt their existence (or my existence) because I can't imagine that there are such amazing beauties with such an innate nature.
Although I have to confess, you don't always see the pretty part. I have also seen how ugly, ugly and destructive it is for our species, humans. Nor can I get into my head how little appreciation we have for external life. Well, neither external nor internal, because many times we are capable of harming ourselves. Our own kind. The human species.
So I will also present to you how our activities, human, are limiting the life of this world by leading this ball full of existence that wanders through unknown space to extinction itself.
Although on reflection, it can be said that minimal actions of the human population can lead to that, to a great extermination of one or several species, or even of entire ecosystems. But equally small actions could help preserve these treasures that our Planet hides.
And since what is not known is not protected, I propose to present to you, through The Natural Route, the most bio-diverse spaces and the most immense marine beauties so that together, little by little, we can preserve the richness of this world in which we live.
Coral reefs
To begin with, I will introduce you to those creatures that make up the most illustrious underwater landscape: coral reefs.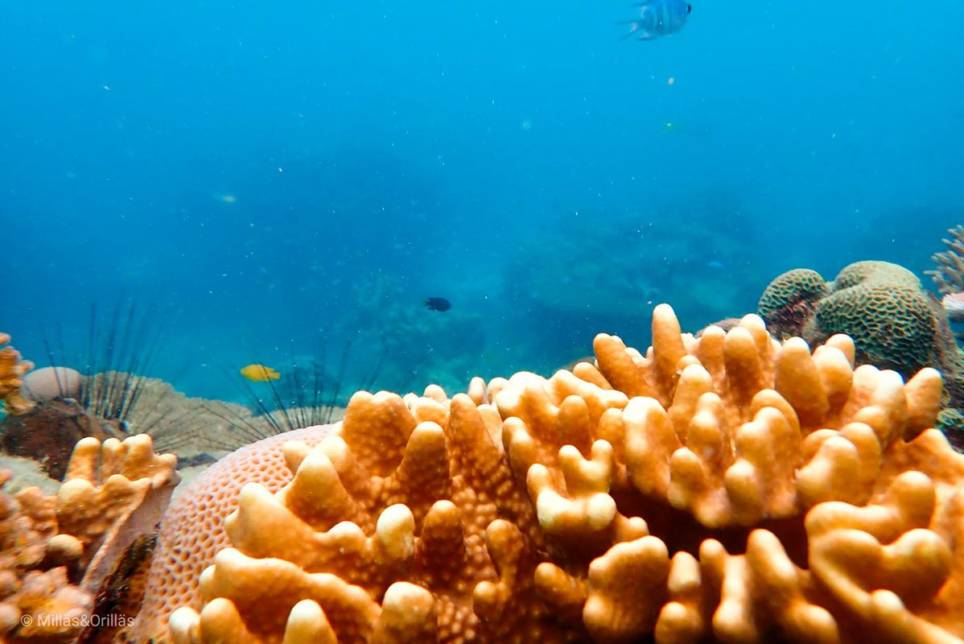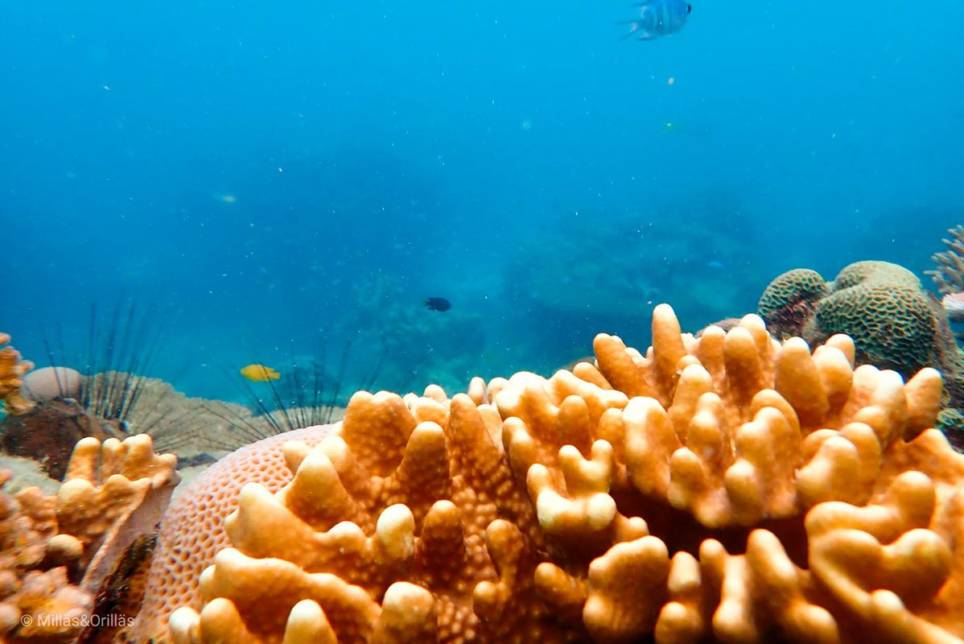 Tioman Reef
Anyone who puts on a snorkeling mask and takes a dip in the tropics will instantly see a number of different colors, shapes and sizes with a lot of colorful fish flapping around. Because the corals form a very important meeting point not only for us as curious travelers, but for the marine world that awaits there.
And the nice thing is to know that each and every one of them has a function in the whole they form, they have a reason for their existence apart from the essential beauty with which they impact us.
I've noticed that, when we talk about corals, not everyone is clear about what they are. I have come to hear from people who think they are colored rocks, so it is difficult to protect something that is thought to be inert.
What I like to know is that there is one thing that most people agree on, and that is that they create an amazing underwater landscape.
And I am going to tell you that, in Biology, we say that corals belong to the Anthozoa class, which literally means FLOR-ANIMAL. And I will tell you why they are comparable to underwater flowers and how their whole resembles the rainforest but under the sea.
Each area has a different composition of coral and many tourist areas use this attraction to entertain tourists. But if you don't explain what you're going to see, you can't respect or understand it. And many times the congregation of a bunch of humans trying to float in a reef area can harm them.
Even if we don't intend to, in the end we become complicit in the threats that haunt these creatures. Many would not put their feet or fins on them if they knew they were animals, nor would they drag them along with the anchors of their boats if they knew they were the shelter of the fish that could feed their families.
The little knowledge of visitors to these underwater paradises is causing great threats to this source of life. Therefore, when we go to visit any of these tropical points we must minimize our impact. And by this I mean being mere observers promoting the knowledge of the most natural life, because understanding what we see will make us respect what we come to visit.
The experience taught me to flee from the tourist hotbeds, to look for the most authentic places and to pay even more attention to each of those colorful organisms, the corals, which harbor so much life and turn a dip in the tropics into an undiscovered secret.
So I would love to immerse you in the more natural world around us so that you can learn to appreciate and admire nature as it deserves. If you want to join me, don't miss the following section publications.


The Natural Route, by María Marcos