Where I come from, it used to be said that religion was not in fashion. Although, of course, in southern Europe many thought that Catholicism was the only dogma, as if to be a believer was to go to church and follow the God of the Christians. But that was before the world became more global and some guys in turbans were accused of putting bombs in the ground, curiously enough, Christian.
Today there is more talk of exotic religions in my country, and almost every day on TV or on social networks the same believers are paying the price. The Muslims, of course, have become the bad guys in the film. And it's partly understandable that they've been hung. Their customs clash with those of half the world, but the crudest thing is that in the name of Allah a few fools have committed real atrocities.
I'm not going to get into the garden of minting goodness or curses in the name of religion. What's more, I don't even follow any of their beliefs. But I think it is very short-sighted to belittle Muslims or to hang a sambenito on them simply because of the question of dogma. It's like those people in my suburban neighborhood who told me "I don't have a problem with the gypsies because I'm not a racist, but the Moors are all bad. What was happening in my neighborhood was that there were many of the ethnic Calé people, but practically none of them were Moroccans.
When I am back home, the subject of the Muslims, their so-called holy wars, the mistreatment of their women and the usual clichés often come up. Whenever that happens, I tell them that the cure for hatred of Islam is in Asia. And that's when the example of Juanito comes to mind, the guy I've heard most often say that about moromierda.
Decaffeinated' Islam in Southeast Asia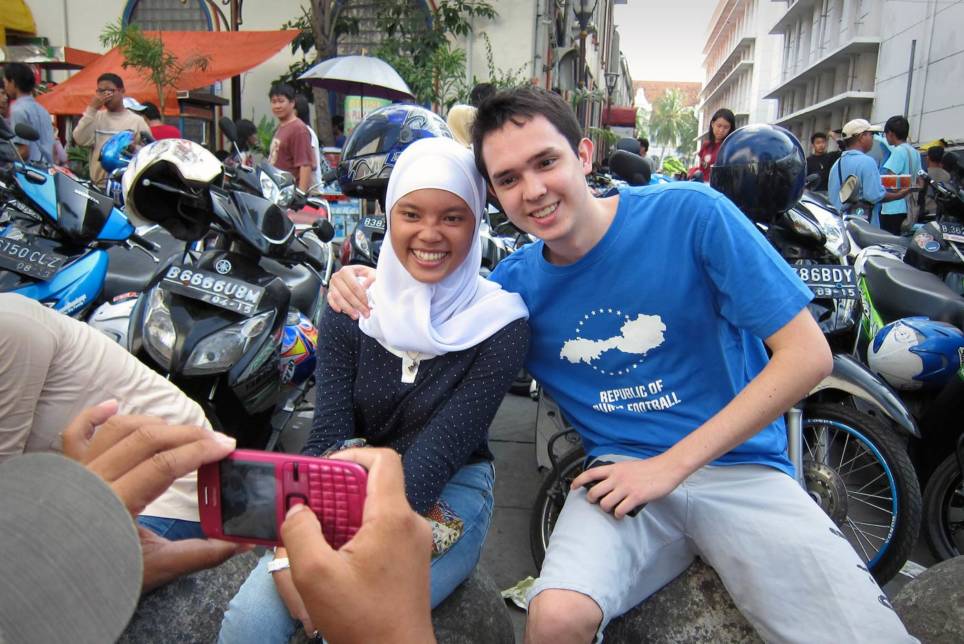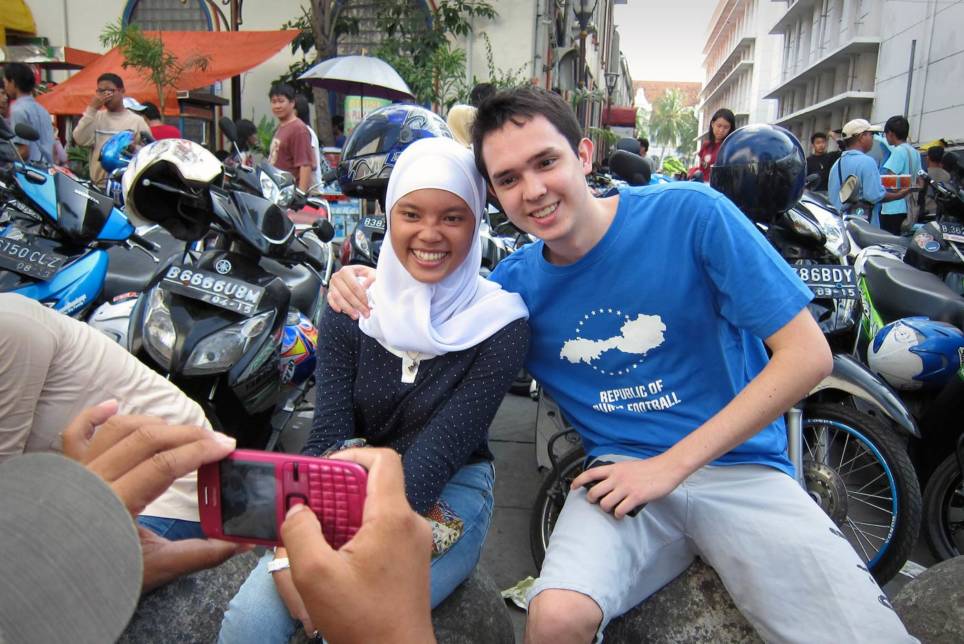 Indonesia is one of the nicest places I've come across in Asia. And yes, most of them are Muslims. Photo: Chris Seward (CC).
Juanito was always a great guy. A little provincial, but good people. He was born in a Basque village and became a passionate surfer, but it was with a few beers in front of him that you couldn't stop laughing with good old Juan. Mind you, the guy got a little heavy when someone offered him a joint. "Don't give me that shit, coming from that shitty country," he used to say. The Donostian could ride any surfboard, but getting off the Moor was not for him.
He always justified his hatred of Muslims with the story of his brother, who had been a worker in his village and almost went to the other neighbourhood when a Moroccan and a Senegalese man, very badly, unscrewed a scaffolding for him. They had wanted to make a fool of him because the Basque man ridiculed them in public for wanting to pray at rest or take bottles of water to the bathroom.
"If I had a bar, the Muslims wouldn't have any use for it, and let's see if they forbid women to go around with rags on their heads," Juanito mumbled when he had gone overboard with the drinks. That's why it was funny to me when he said that one day he wanted to go to Bali to surf.
-But Juanito, if Indonesia is a Muslim country, in Bali they are not," he replied, referring to the fact that the tourist island is the only place in the archipelago where the predominant religion is not Islam, "I don't go near the rest of the country even at gunpoint.
I lost track of Juanito at a time when I was still moving around more in China than in the Southeast, but when I had already settled in Bangkok he sent me an email and told me he wanted to come and see me. With the surprise that he would come with his wife. The good Donostiarra had married and was telling me that he would fly to Thailand from that Bali he had idealized so much in the past. And once on Siamese soil, he filled me in on the changes in his life.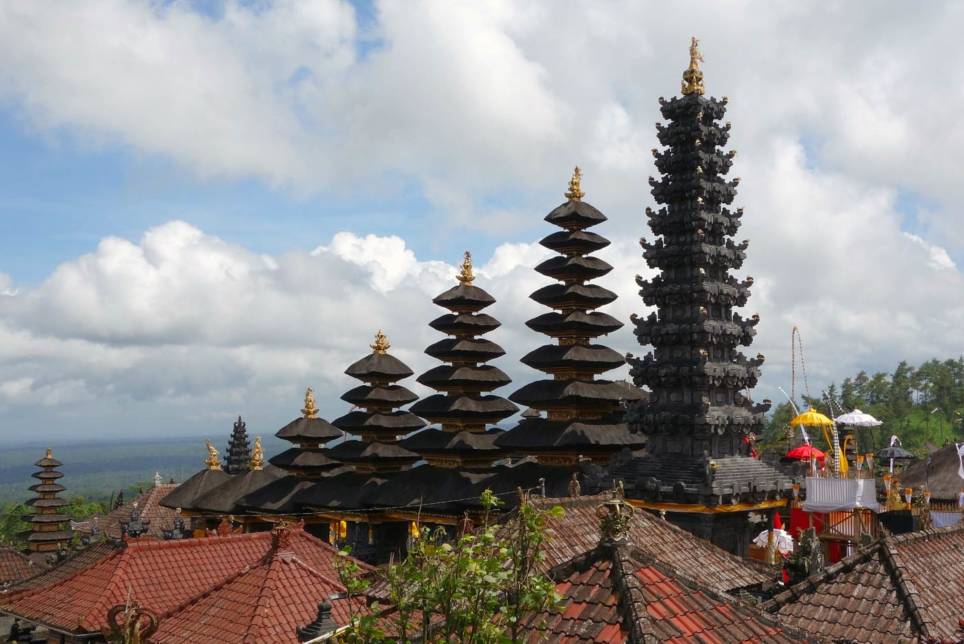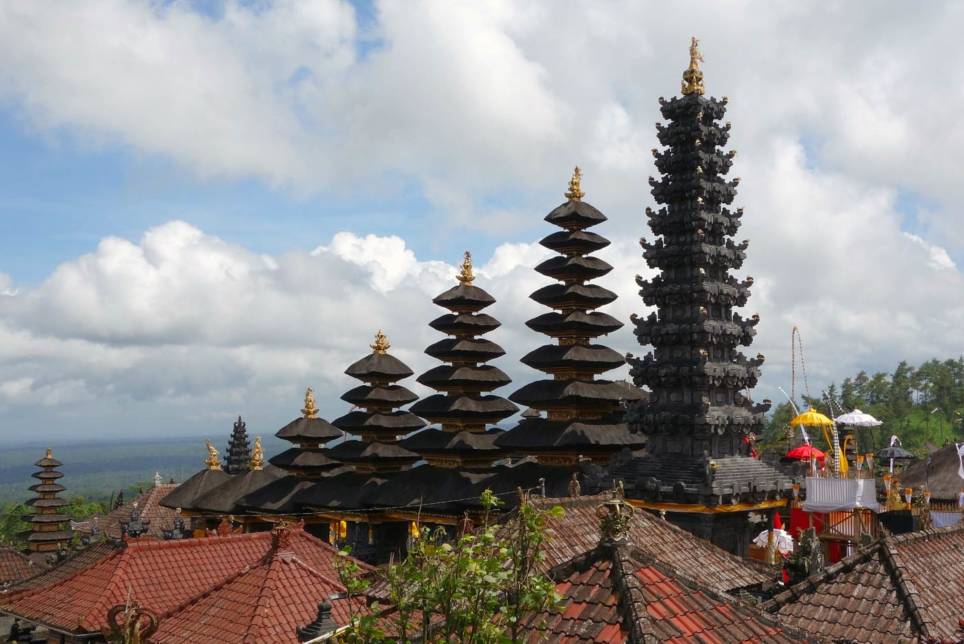 Bali is located in a Muslim country, but on the island Hinduism is in the majority. Photo: Nicolás Nova (CC).
Juanito lost his job in the crisis and realized that his life long relationship with his girlfriend was going nowhere. So he took a few savings and went to Bali with no other plan than to surf and drink a few extra rods.
When he had tired of the waves and the cups, he decided to make more of the sea and take a diving course. There he met Vivi, a very dark Indonesian who, when she was not wearing the suit to dive into the sea, used to wear a tiny bikini. She was their instructor and it didn't take long before they started seeing each other more than they did. They went out for drinks, danced, dined and of course became intimate.
-He'd been sleeping in his room almost every night for a couple of weeks," Johnny told me, "and one morning I see that he was putting all his clothes in some suitcases, emptying the closet. -I wanted to ask her. She said her mother was coming and didn't want me to see the dresses with the neckline and the miniskirts. That's when I found out…
That was the day Juanito discovered that the girl he was losing his head over was a Muslim. "I told you my family is from Surabaya," the girl justified herself by pointing out that she was born on the island of Java. The Basque, of course, didn't understand anything. "Luis, man, my head exploded, I was fucked up all day."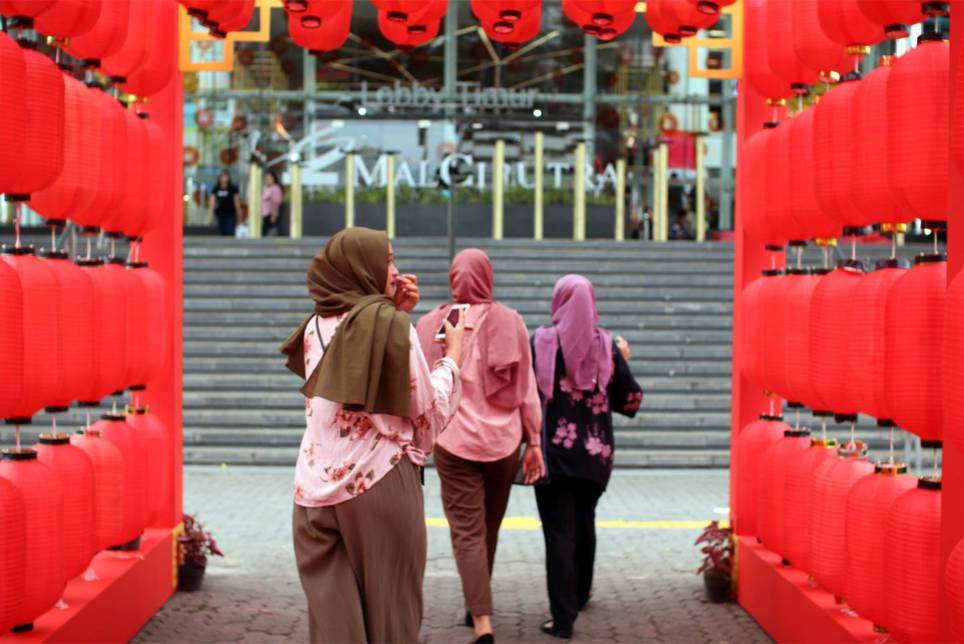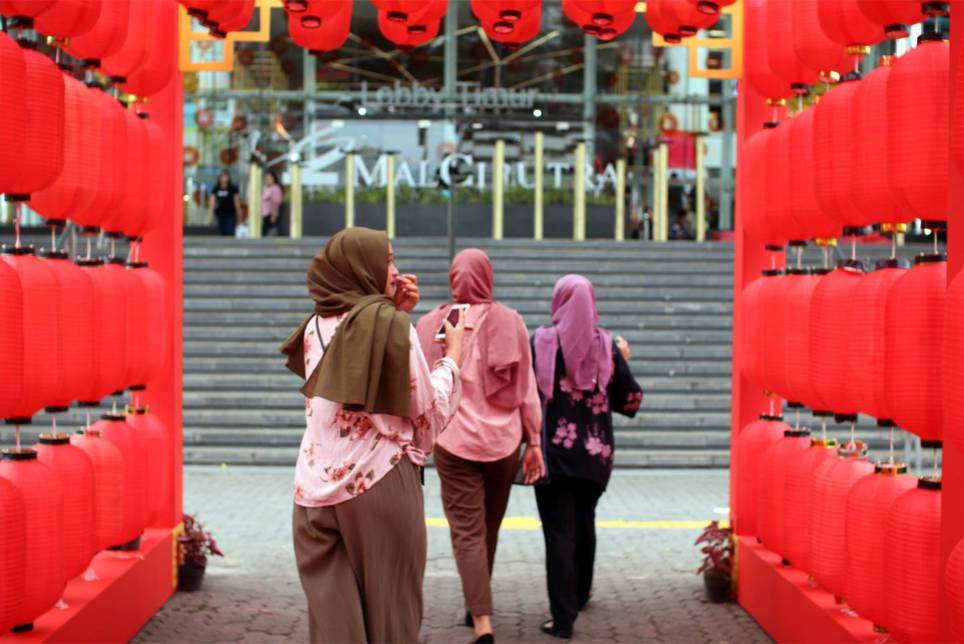 Three Muslim women in a Jakarta shopping mall during the past Chinese New Year celebrations.
The desire to be with her outweighed her prejudices. Because perhaps if Vivi had told Juanito that her creed was Islam as soon as she met him, it would have gone nowhere. But she made no bones about the fact that she was a Muslim and he was not religious. Although some people may not believe it, in Asia, where people follow Muhammad, it is normal not to pay attention to what their neighbors pray.
The case of Juanito's wife is very common in places like Indonesia or Malaysia, and also in the Muslim regions of Thailand, Singapore and other countries. And I have an influence on women because they are always accused of being the most harmed in Islam.
Juanito's wedding did have a few problems, though. Mostly because they married for paperwork, but Islam is not a religion that gives up on marriage if the two partners are not Muslims. He sought a fix without having to pass by the mosque and the San Sebastianese still knows nothing about Allah. And anyone can see right away that Vivi is not a docile or submissive woman. Even if she is a Muslim.
Being a Muslim means (almost) nothing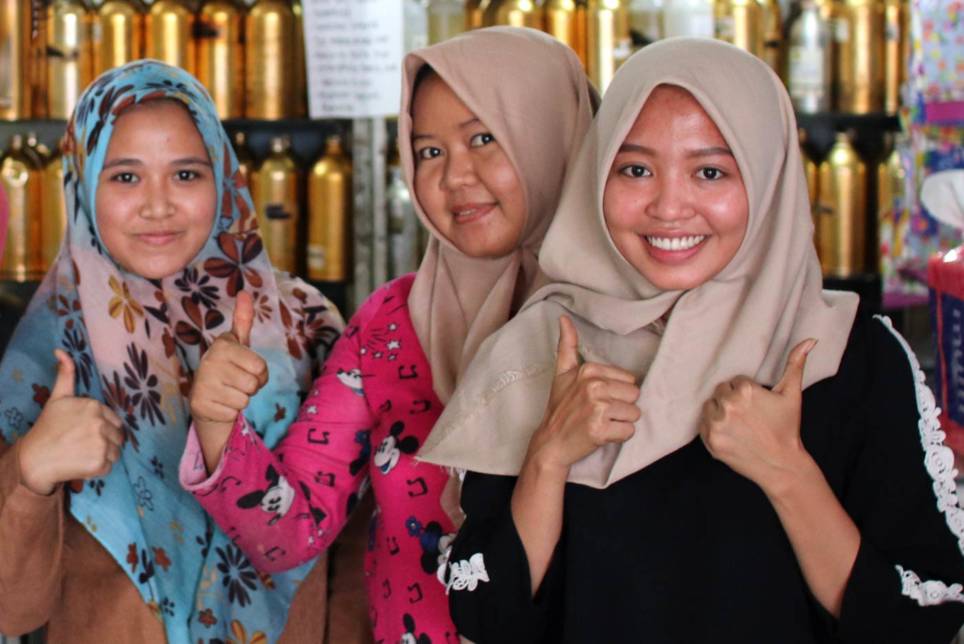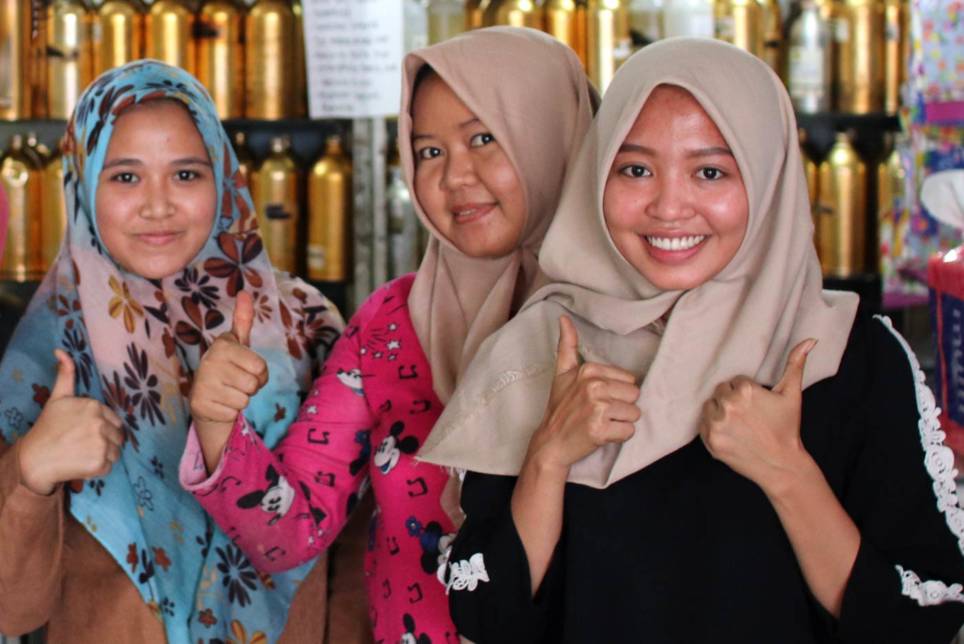 Three employees of a local perfume shop in Jakarta.
Many people say that people in Southeast Asia are quite nice. That they smile a lot and all that. They tend to forget about Malaysia and Indonesia, though. On the other hand, I always say that – with permission from the Philippines – where I have found the most kindness is in Muslim Indonesia. It's a funny thing, because it's also the country where I've come across the most scammers and scumbags, but that's the way the excesses of the archipelago are.
Without a doubt, a trip that marked me a lot was when I went around the island of Java with Bali, my brother and photographer, in an attempt to do a report that did not come to fruition, but that marked us a lot in human terms.
The supernatural aspect of the Muslim religion in Java is, paradoxically, its naturalness. While many women wear hijab, there is no obligation. Nor are they dependent on men. Like Silfani, a teenage girl from Bondowoso who used to take me and Bali on her motorbike for coffee and who helped us too much and selflessly. It was her grandfather who introduced her to us in his town. Today, he is about to finish college and become independent.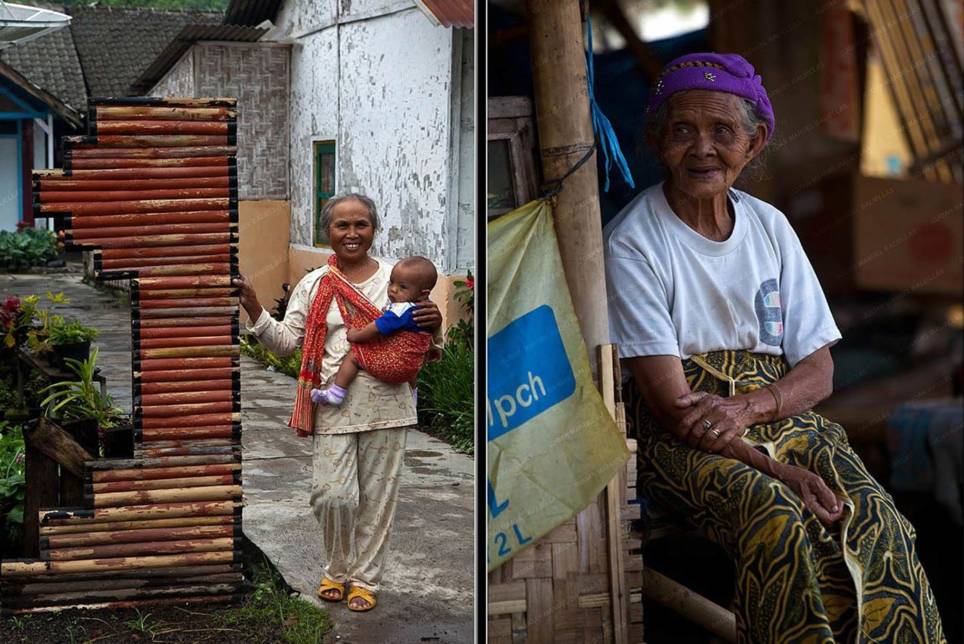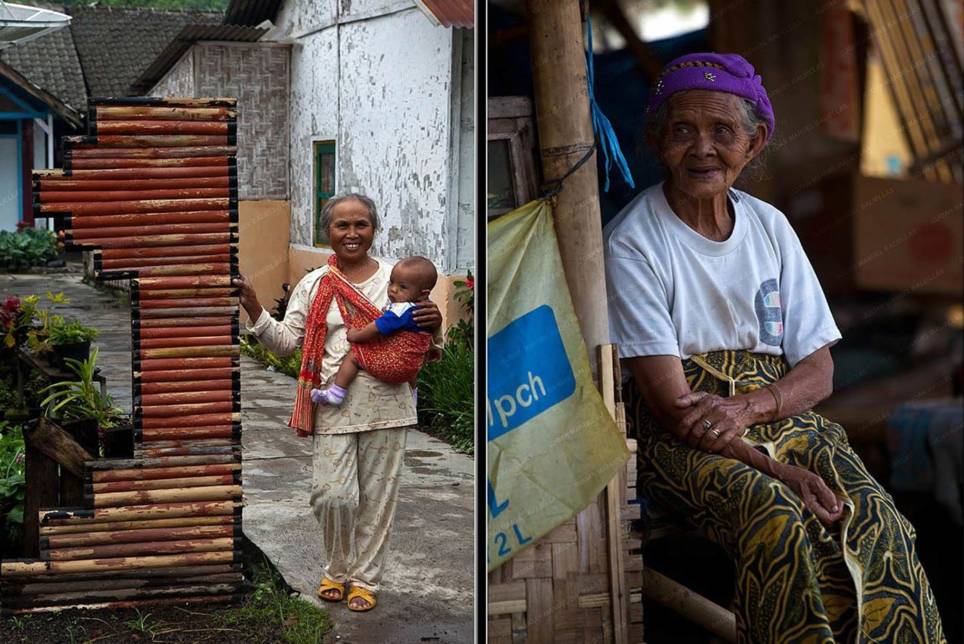 Two women portrayed by Bali, in the town of Sempol. Photo: John Bali.
That's why, if you ask me, I always say that religion doesn't matter at all. At least in Asia. The fact that they are Muslims in Malaysia or Indonesia does not change anything, and a trip to these countries can open the coconut for more than one.
I myself admit that, before I moved to the Southeast, I also had my own misconceptions. But it is really beautiful when all you notice is normality in the Muslims in this part of the world. Far from those stories of hatred and holy wars that many in the West tell. The problem is not Muslims, but hatred and extremism. And, no doubt, the ones pulling the strings.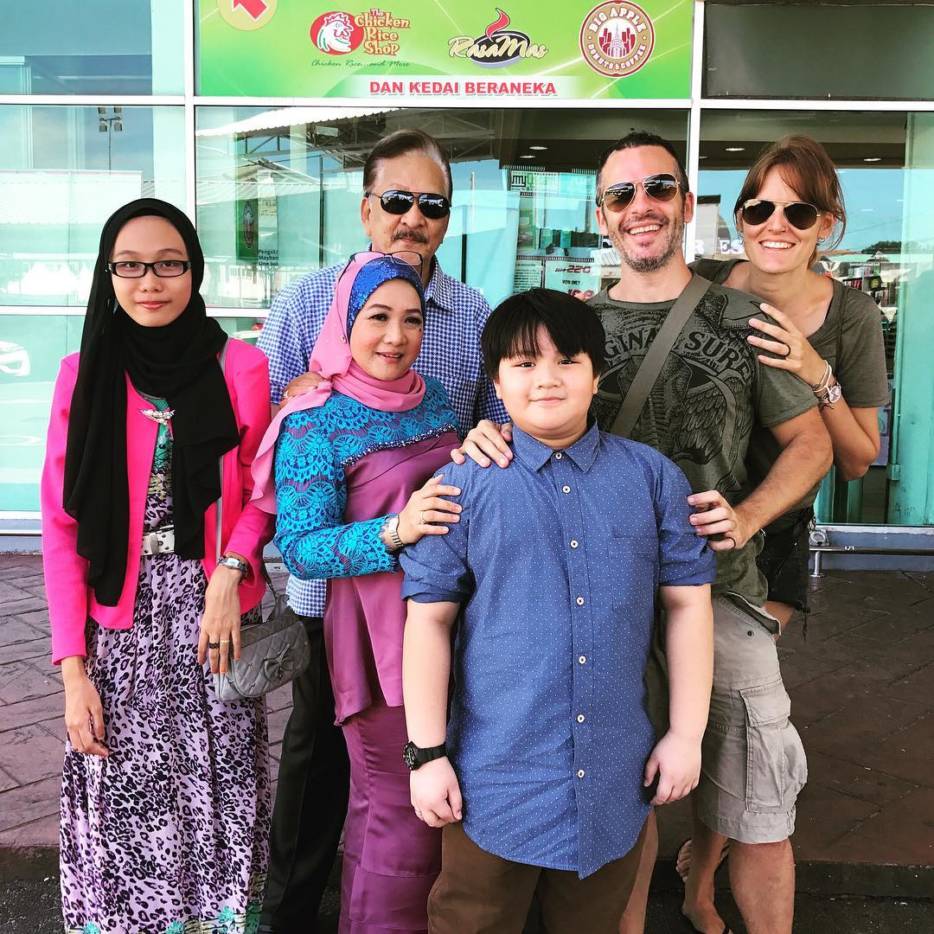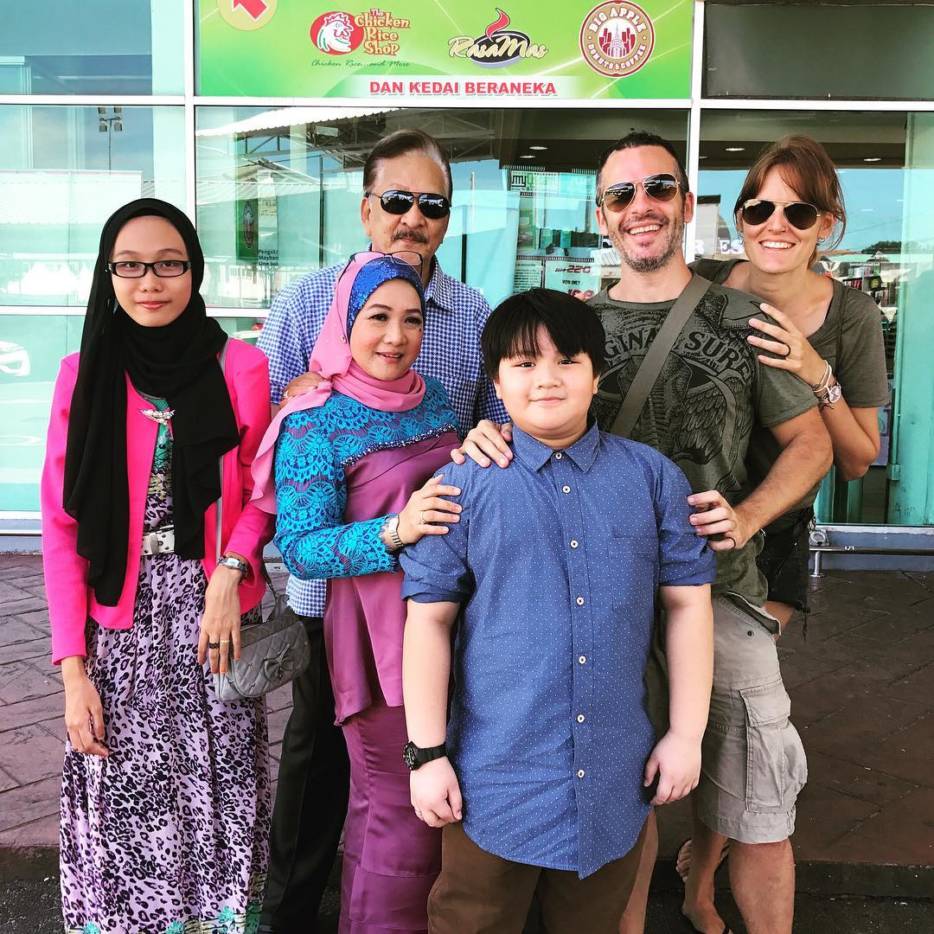 Carme and Toni in Terengganu
Of course, what is happening in – for example – Malaysia or Indonesia has nothing to do with what is happening in other Arab countries. It stuck with me the day I saw a Qatari in shorts and a tank top in a McDonald's with his wife, parapetted behind a burqa that you could hardly see behind his eyes. That cafe got two burgers splashed with ketchup on his shirt, while his wife could barely eat a handful of potatoes. He had to put them in through the opening of his eyes and then sneak them into his mouth.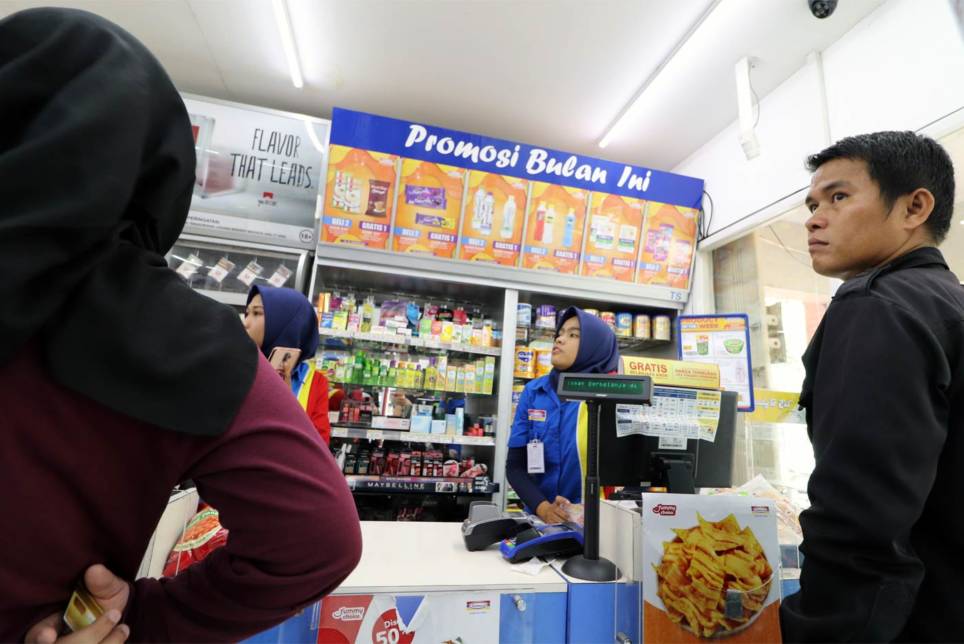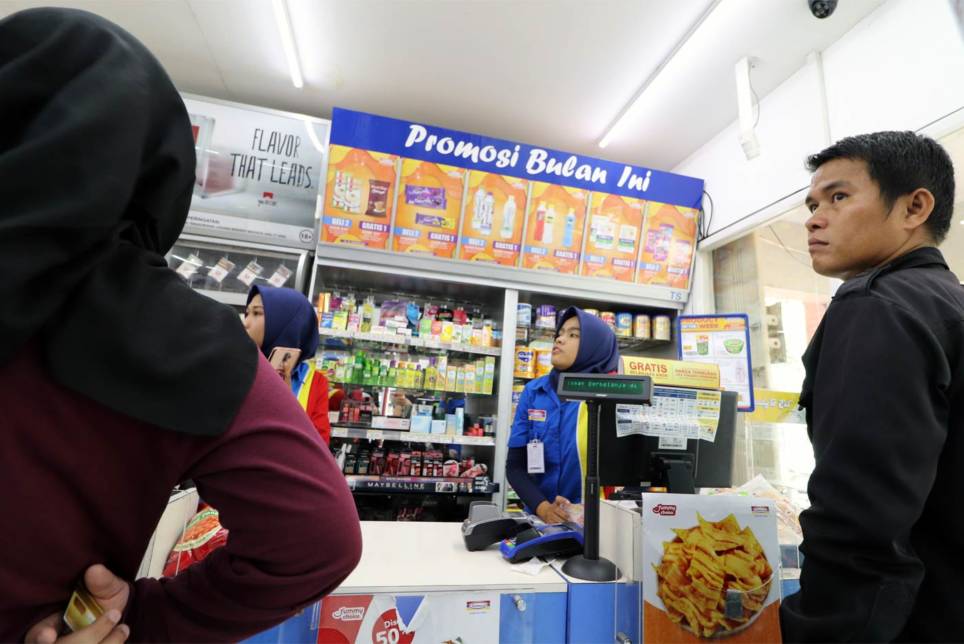 Employees and shoppers follow a sporting event on TV at a convenience store in Jababeka, Indonesia.
Not everyone who belongs to a religion can be put in the same boat, no matter how evil some of its practitioners may be. The problem in these countries is the fear of radicalization, which even their own inhabitants do not want. In Indonesia, for example, they regret that there has been a strong Islamisation in recent years.
I hope it doesn't have to go to extremes like in Pakistan, where many women come to the club in a burqa and when they enter the cloakroom they take it off to show off their miniskirt and neckline. After all, the important thing is freedom. Both to be able to follow a creed and not to. Wearing hijab or not doing it doesn't change anything.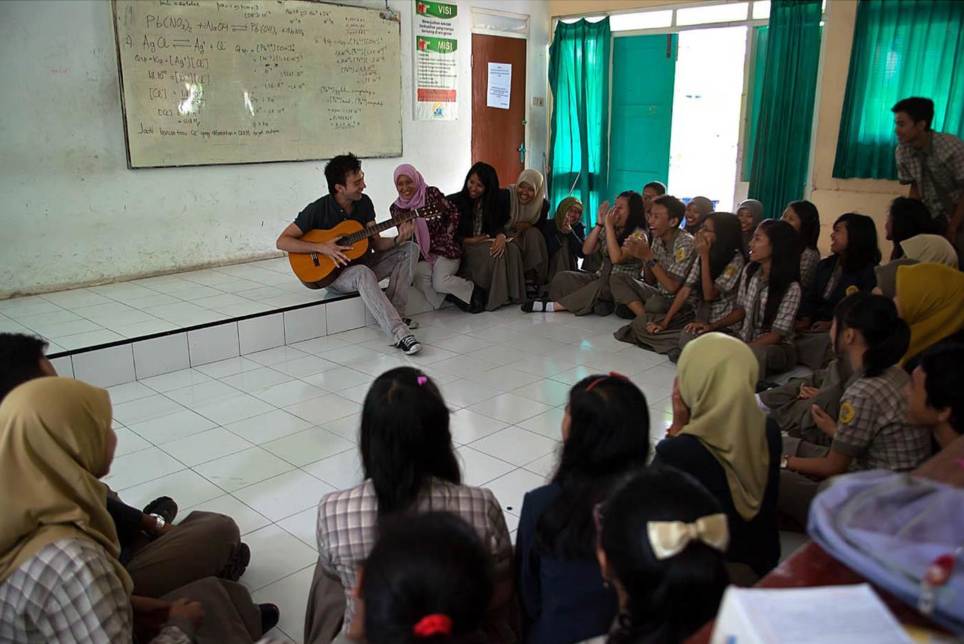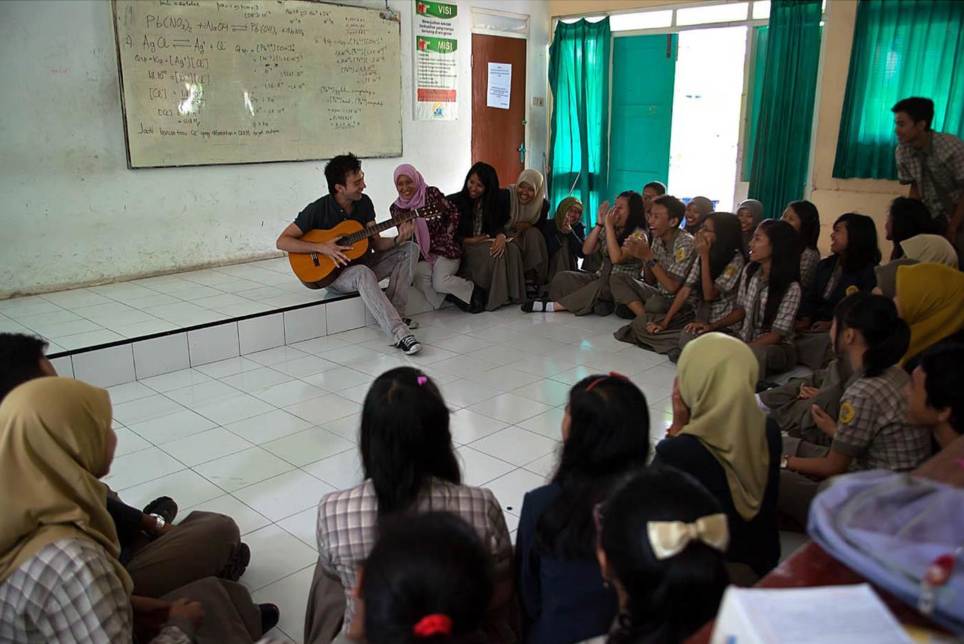 An endearing image from my first visit to Indonesia.
I prefer to keep the good taste in the mouths of the people of Indonesia and Malaysia. And with wonderful memories like the day I ended up singing with a group of students in a school in Bondowoso. Or the night when I found myself stranded and penniless on the Singapore border, and a family of Malaysian Muslims, amidst smiles, pulled me out of the quagmire.
If even good Juanito, who showed his teeth when he said moromierda, was able to welcome a Muslim family into his bosom in Indonesia – when his plan was to surf – it is that anything is possible. Even if he asked me to change his real name for this story. The essential thing is that we are able to abandon our prejudices, of course.


Against the grain, by Luis Garrido-Julve