"You are here" is a book to read and complete: it has accounts of my 10 years of travels around the world, as well as questions, slogans and suggestions for you to complete while you travel. It is an invitation to reconnect with paper, to leave aside the screens and to live the journey with all the senses (and emotions). In this post I tell you how it came about, how I was building it and where you get it.
I don't remember where we were in Buenos Aires – I don't know why Puerto Madero comes to mind – or what day it was – early 2017. I remember that we were sitting outdoors, I remember the intense blue sky and the brightness of the sun bouncing off a sheet of my notebook. I remember my friend Estefi telling me: "I want you to make a book where on each double page there is on one side a story of yours and on the other a slogan to complete. I'm going to propose it to the publisher." I remember going home thinking, "I can't wait to start that project."
Journals (or, correctly said, guided-journals) are books that began to become known thanks to "Wreck this journal" by Keri Smith. They are interactive, guided books in which the author proposes and the reader completes. In general they have slogans of writing, drawing, photography, ceatividad and/or questions of self-knowledge. Therefore, each finished copy is unique and reflects the personality and interests of the reader, who fills it in his or her own way. In a journal there are no right or wrong answers.
I discovered guided-journals in 2014, when I travelled to Liverpool (to satiate my Beatlemania), entered a museum shop and came across what I called a booklet entitled "642 things to write about". It weighed about a pound and had the pages almost blank, and in each one there were 1-4 text slogans to write. I took it and carried it for months in my supposed minimalist backpack ("books don't weigh" was my mantra). From that moment on I became a fan of journals and began to buy all the journals that crossed my path.
A few years later, in 2017, I decided to create "Mapa Subjetivo de Viaje", my first journal. I did it out of necessity: I hadn't found an interactive diary to use during a trip, and that's why I made mine, almost made to measure. A few months later, when the publishing house where Estefi worked approved his idea, we started working on what would later become "You are here. A diary to explore the world". We form a team: Estefi as editor, Vero Gatti as illustrator and designer and me as author of the texts and slogans.
The thing that took me the longest (and one of the things I enjoyed the most) was finding the internal structure of the book. We knew this:
We wanted the book to take a written journey through my 10 years of travel (i.e., to have first-person accounts on almost every page).
We wanted anyone to be able to take it on a trip and complete it, without having to go on a trip for months or years (i.e., to have questions and proposals applicable to any trip).

One of the first things I did was reread my travel notebooks. That helped me to put myself in the place of my past self, to remember what I thought and felt when I started dreaming about traveling, what fears I had, what questions were going through my head. I wanted to find out what of all that I had lived traveling could happen to anyone who went on a trip. I thought about the stages I went through, I thought about the emotions I felt, the questions, the discoveries, the doubts, the disappointments, the laps, the learnings. I thought of my travels in verbs, and ended up with this list as a guide:
Stage 1: planning / dreamingStage 2: arriving / being surprised / discoveringStage 3: adaptingStage 4: wondering / being disappointed / feelingStage 5: accepting / appropriatingStage 6: coming back / learning
On a journey, no matter how short or long, I had almost always gone through those internal stages. So I arranged the future stories of the book around that axis: the inner journey.
In the end, each chapter was like this:
📍La first part is pure wanderlust: the desire to travel, the desire to go elsewhere, plans, decisions, fears, certainties.
📍La second part has to do with the first impressions, the arrival to an unknown place, the senses that are activated, the state of astonishment and constant surprise.
📍La third part is the adaptation to other people's routines: eating, sleeping, being transported in a different culture, and all the reflections and stories that these daily activities can generate.
📍La The fourth part is side B, the disappointments, the questions, the existential doubts, which doesn't work out as we expected.
📍La fifth part is when we accept, when we appropriate the trip, we forget what we "should be doing" and we live it our way, following our personal desires.
📍Y the sixth part is the return home and all the learnings with which we return.
I wrote the texts and thought the slogans still in Biarritz, throughout the winter (two of my books came out of Basque winters), and Vero was designing and illustrating each chapter as they were delivered (all from her personal interpretation, the visual part was created from scratch by her). The entire process (until we had the book printed on our hands) lasted two years. When the book was finally ready to go to press, the Argentine publishing house that was going to publish it went into crisis and the project was cancelled. The original plan was for the book to be available in all bookstores, magazine kiosks and (perhaps) airports in Argentina. With the termination of the contract, that changed. Finally, Vero and I decided to publish it independently, just like the rest of my books.
Why do we call it "You're here"?
The aim of this book is to invite you to be present, to live the here and now of a journey.
When we did not travel with technology it was easier (there was no other), but now hyper connectivity, live transmissions and the photo for Instagram can make us lose the focus of what is important. That's why this book invites you to disconnect from the screen, reconnect with your senses and record the journey (and what you feel) on paper, just for you.
What differences (and similarities) do you have with "Subjective Map of Travel"?
The axis is different: "Mapa Subjetivo de Viaje – Un Diário para Documentar lo cotidiano y lo extraordinario de tus viajes" is a creative journal designed to complete before, during and after a trip. The diary invites you to forget about "the safety pin" and "what to do" and to travel at your own pace, around your personal interests and tastes. "You're here. A diary to explore the world" covers the different stages and internal moments of a journey: plans, fears, astonishment, adaptation, disappointments, questions, learning, and invites you to get in touch with everything that happens inside you while you travel. If "Subjective Map of Travel" invites you to look outside, "You are here" invites you to look inside.
Number of slogans: "Subjective map of travel" has more than 70 creative slogans to complete with texts, images or collages, and the goal is for each to fill it with their personal stories, emotions and moments lived. "You are here" has more than 50 slogans to complete, most of them to write.
The content is different: "Subjective map of travel" has no stories, I hardly appear as an author (except in the initial Manifesto). "You are here", on the other hand, has stories written in the first person by me throughout almost all of its pages.
The illustrations are different: "Subjective map of travel" is illustrated by María Luque, and "You are here" by Vero Gatti.
The aim is the same: both newspapers were born as a tribute to offline, slow and self-knowledge journeys. My goal is for each person to fill in the slogans as they wish, create a unique copy of each newspaper and, at the same time, get to know each other better, reconnect with paper and explore the world (or your city) from your personal point of view.

Technical data sheet:
Title: You are here – A diary to explore the worldWritten by: Aniko VillalbaIlustrated and designed by: Vero GattiEditado por: Estefanía RomanoGender: illustrated book of stories, with slogans to be completed by the readerThemes: travel, creativity, slow travel, mindfulnessPages: 168Interior: two colors (yellow and black), 120 gr. paper Size: 20 x 14 cmISBN: 9789878609829Country: Argentina, 2019, independent publication
In all its pages there is: 📍relatos of the 10 years of trips of Aniko Villalba📍ilustraciones of Vero Gatti📍consignas and creative exercises for the reader to complete during his trip.
Being an independent and self-managed edition by the authors, the book is NOT available in bookstores, only through these points of sale:
Pedilo now from here. And, if you want to share some of its pages or follow its route in networks, you can use the hashtag #YouAquíDiario
]]>
Did you like this post? Share it!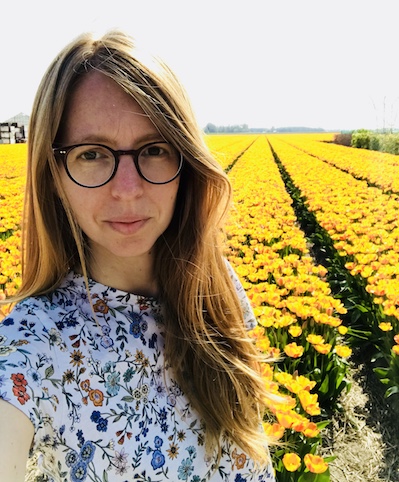 Author: Aniko Villalba
I'm Aniko and I created this blog in 2010. Here you will find stories and photographs of my travels to more than 45 countries around the world, as well as practical information, tips and inspiration for you to plan your own. I like to travel slowly, fill notebooks and enjoy the everyday details of every place I visit. I have three books published and more on the way. Follow me by Instagram to see the day to day of my travels.
Do you want to keep reading my stories?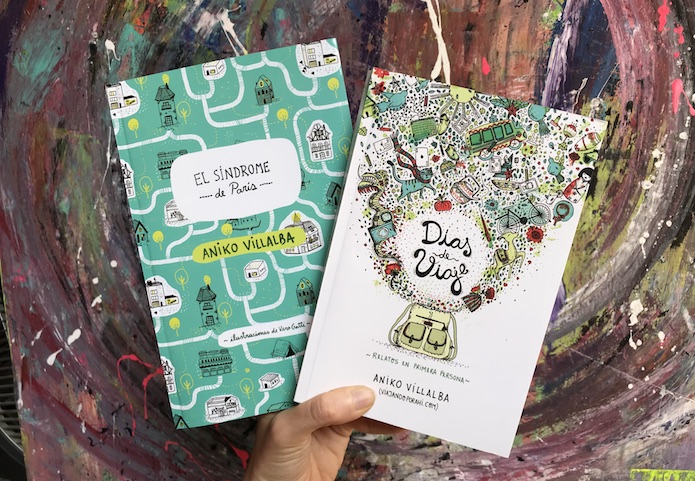 Let's keep in touch!
Subscribe to my newsletter to receive news of my workshops, books and conferences. Plus, you'll get exclusive discounts for being a subscriber. I won't send you more than two emails a month.
Viajando por ahí informs you that the personal data that you provide us by completing this form will be treated with much affection by Aniko Villalba (author and CEO responsible for this website). The purpose of asking you for your data is to be able to send you e-mail newsletters with the latest travel posts and news about my books, workshops and conferences in different parts of the world. Legitimation is done through your consent by checking the box and accepting my Privacy Policy. The data you provide through this form will be stored on Digital Ocean servers (you can see their Privacy Policy here). If you don't give me the personal data requested in this form, I won't be able to send you anything of what I prepared for you with so much love (snif!). You can exercise your rights of access, rectification, limitation and deletion of your data by writing to me at hola@viajandoporahi.com.. You also have the right to file a complaint with the appropriate supervisory authority. If you want to know more, you can read my Privacy Policy, my Cookie Policy and my Terms of Use (the least traveled pages of this blog… don't tell me I didn't warn you).