Like a giant bicycle wheel, London's most visited attraction ever literally stops. Over 3 million travellers get on and off the London Eye throughout the year, making it the true symbol of 21st century London.
The fact that such a contemporary construction overshadows the classical monuments has a double reading: in positive, it shows us that history is alive and that we can inscribe our most recent works in it. In negative, its current name is Cocacola London Eye, that is to say, it adds to the era of marketing and sponsorship by multinationals, something that, seeing the price of the ticket, does not seem to be really necessary?
London Eye
Also known as the Millennium Wheel, it was built by a group of architects led by the British Julia Barfield, and inaugurated on New Year's Eve 1999 to commemorate the change of millennium.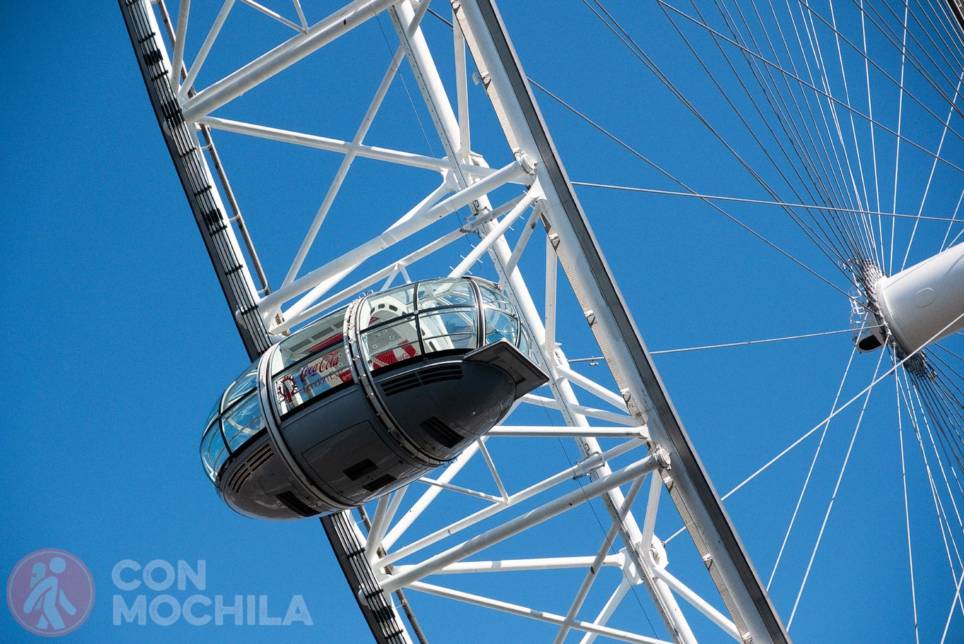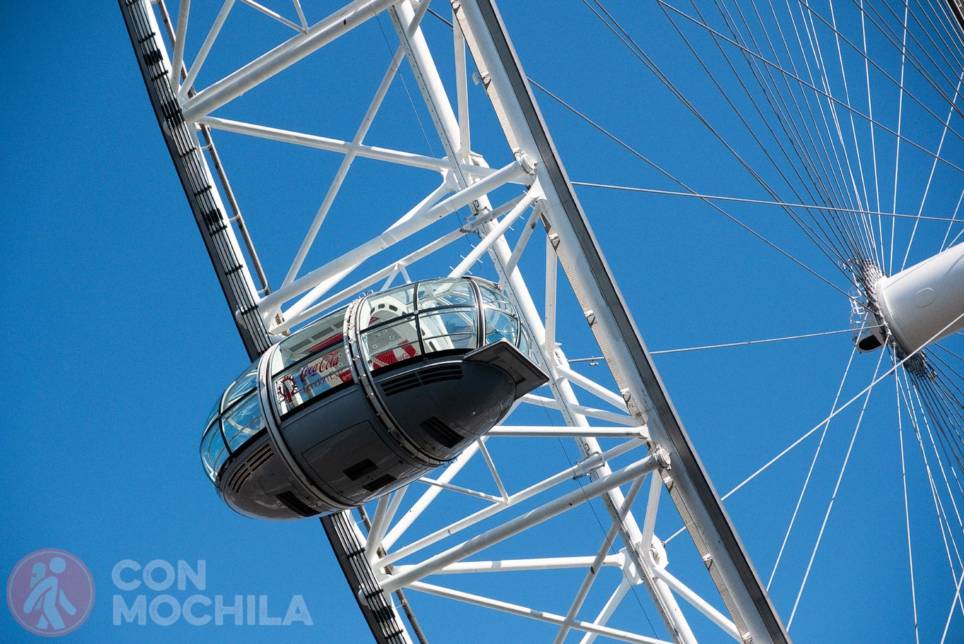 Detail of the huge wheel
Until 2006, he won the title of the world's tallest waterwheel with his 135 meters. On that date, the Nanchang Star of China surpassed it by 25 metres, although the luck was short-lived and two years later the Singapore Flyer was crowned the world's tallest new Ferris wheel with its 165 metres. Let's see who shadows this new record.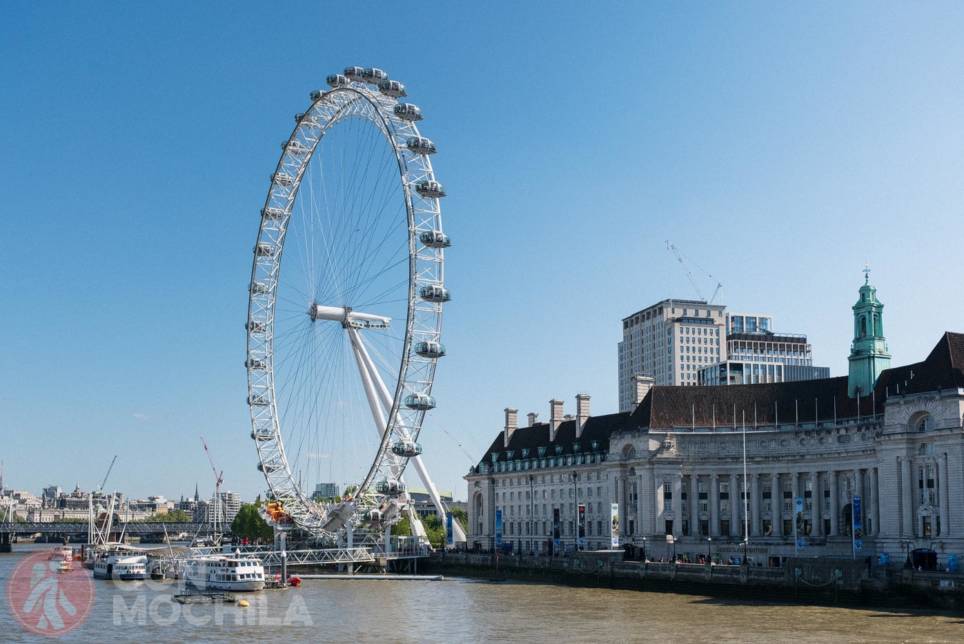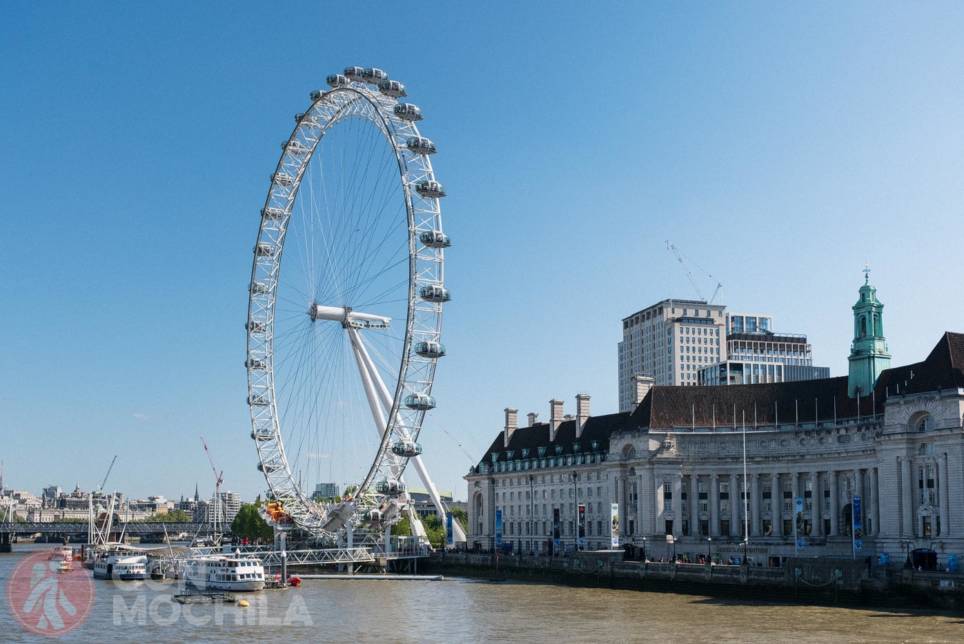 London Eye
The London Eye is located in central London, on the banks of the River Thames, just a few metres from Big Ben and surrounded by some of the city's most important landmarks, such as Westminster Palace and Abbey and Trafalgar Square.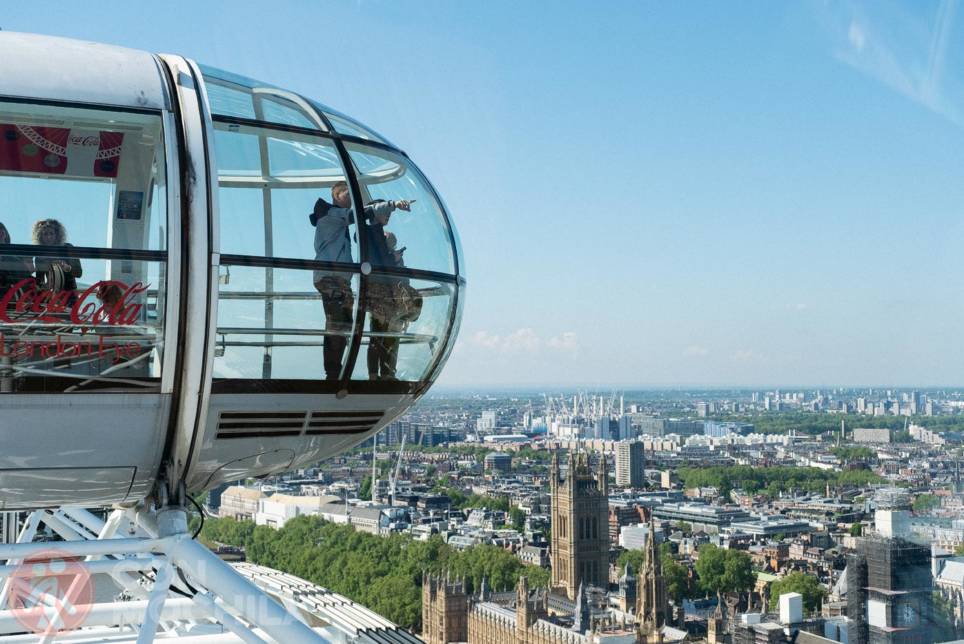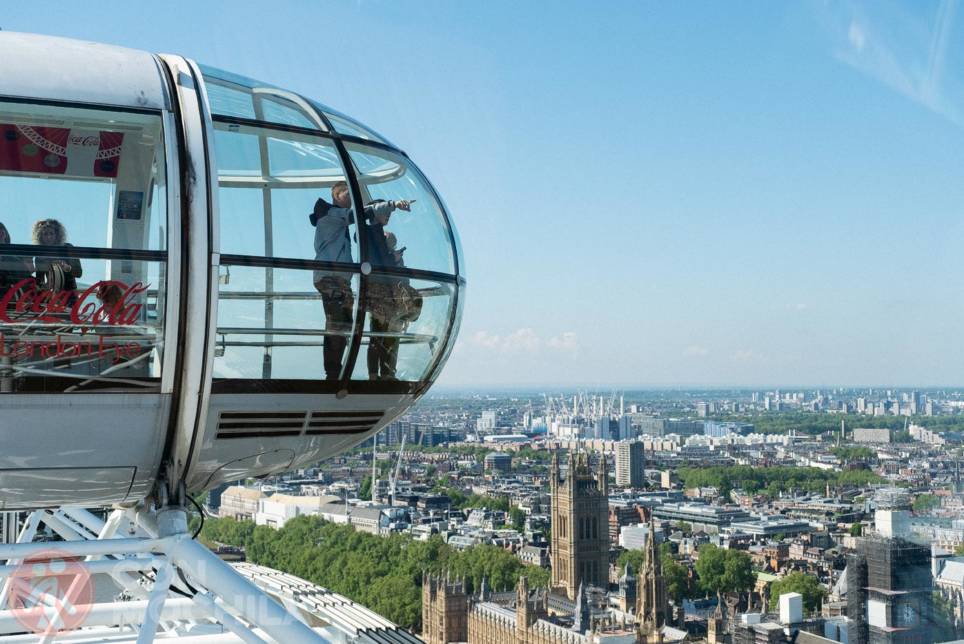 A most peculiar view of London
Anyway, if you decide to go up to one of its 32 cabins, you will actually be close to almost everything, because from the heights and if the fog leaves you, you will be able to see 40 kilometers around. Now that's a 360º view! Here's an example.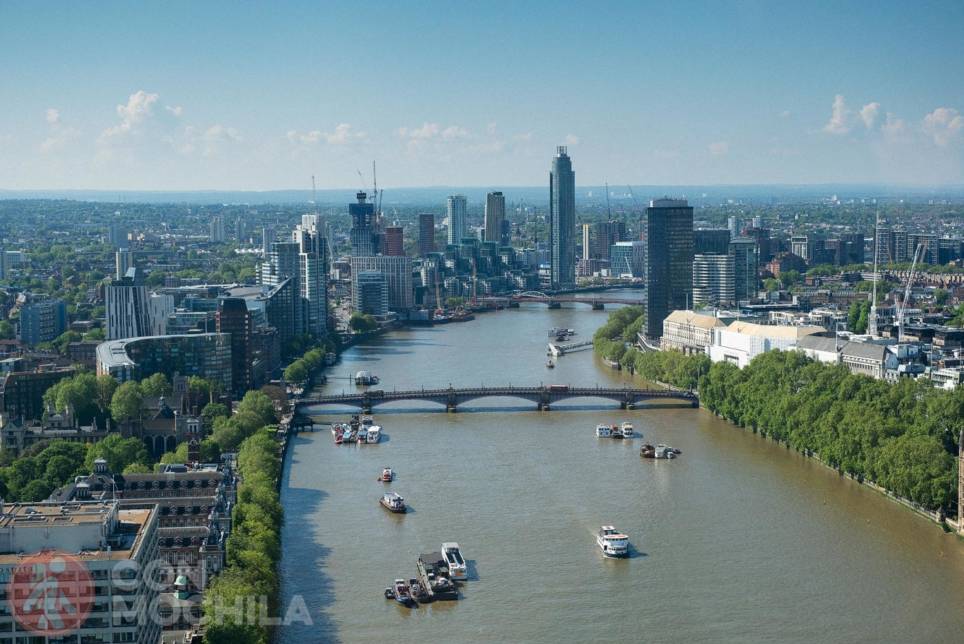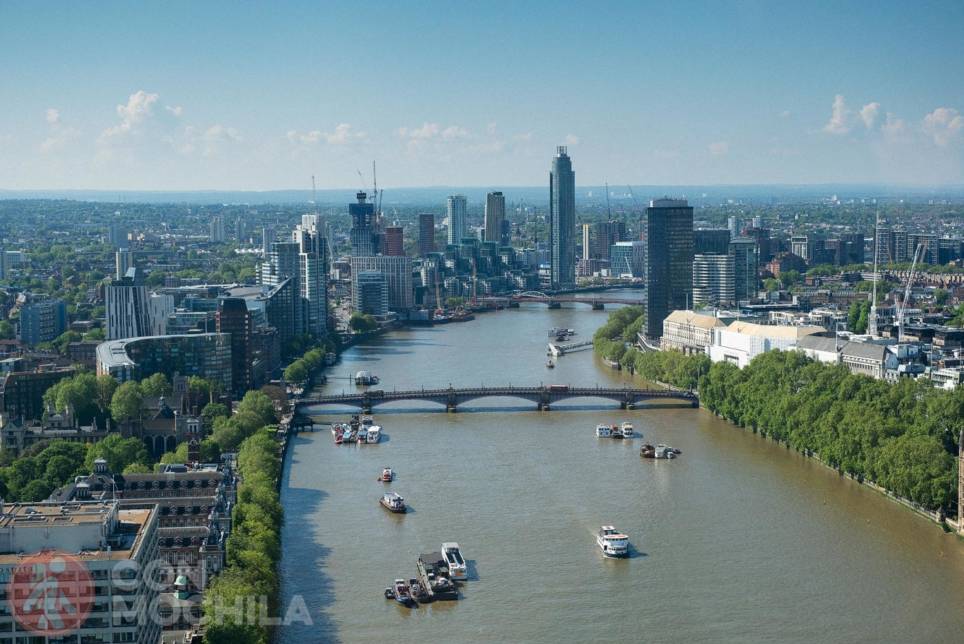 Views from the London Ferris wheel
It said 32 booths, as 32 districts have London, here there are no coincidences. However, if you get into booth 33 you're not dreaming, it replaces the number 13, that number that many avoid to chase away bad luck… it seems that the London Eye does not want to provoke superstition and left out the number 13.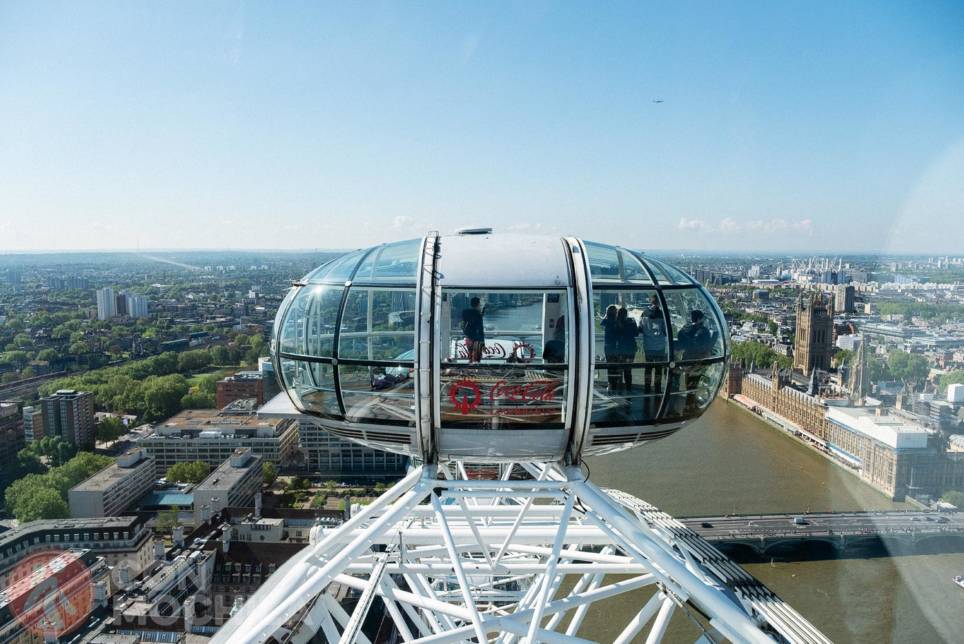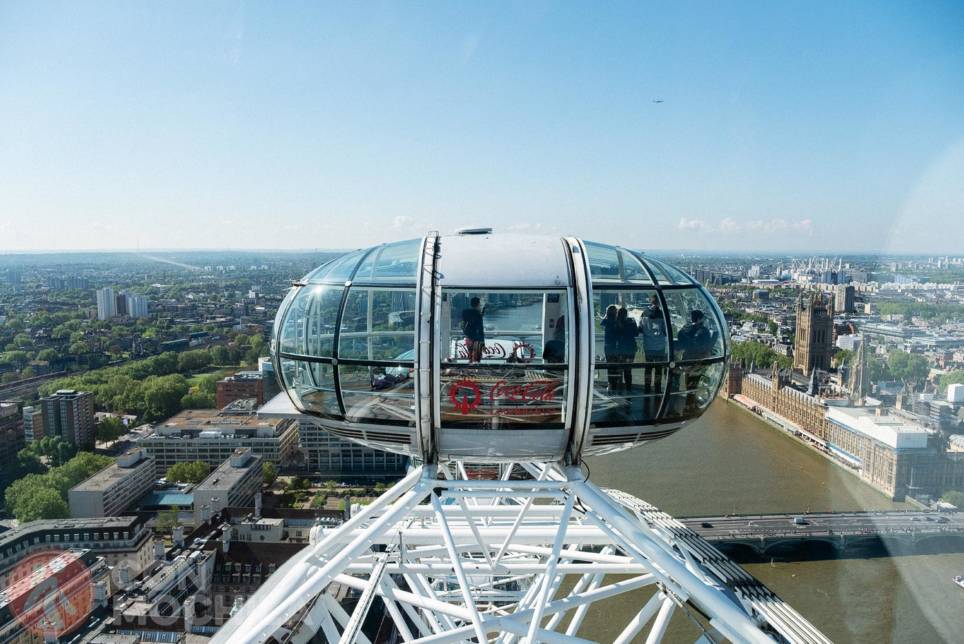 Detail of the cabins
Each cabin has a capacity of 25 people, which, if you take out numbers… yes, there can be 800 people turning at the same time. The trip, in one go, takes a little over half an hour, so you can already calculate the speed. It's going very slowly. That's why it's possible to get in and out of the capsules without having to stop the wheel from turning.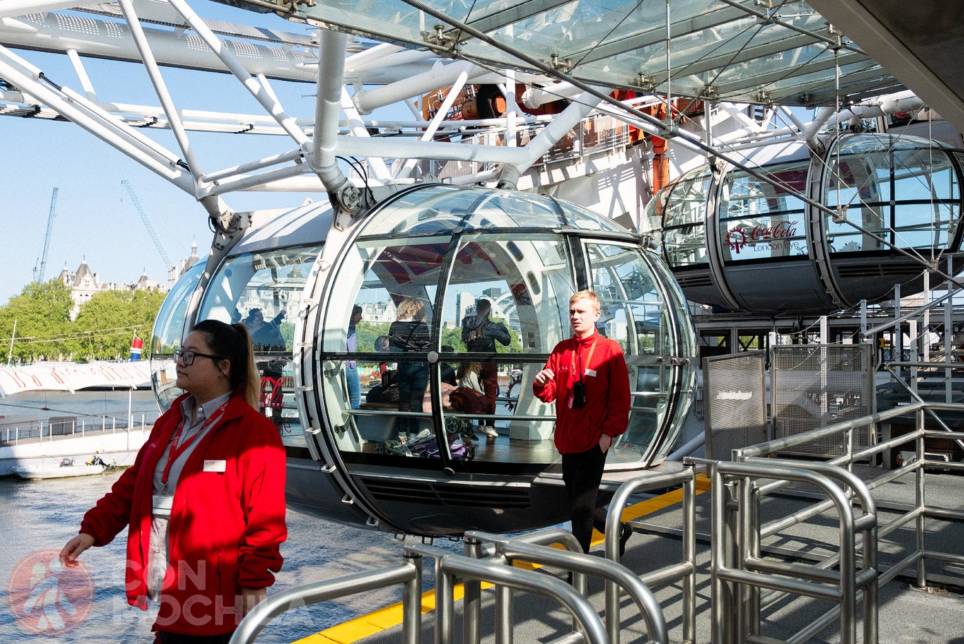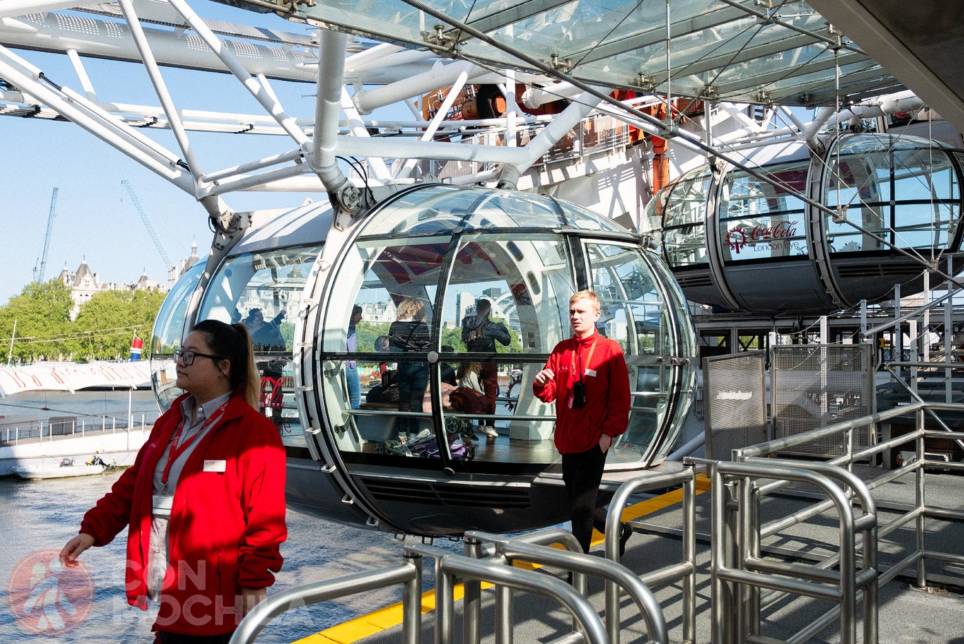 Entrance to the cabin
London Eye ticket types and prices
We warn you, it's not cheap. The standard ticket is £30, with a discount for students, young people up to 16 years old (under 4 years old do not pay), groups,… There is also a more expensive option that guarantees you direct access to the attraction without the queue to go up after the queue to buy the ticket, it is the fast track ticket.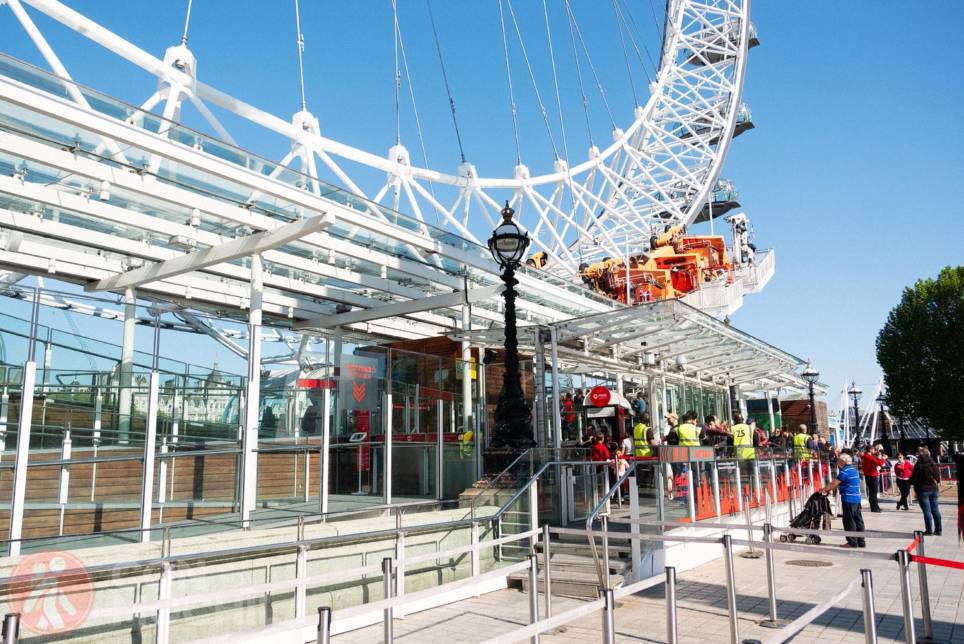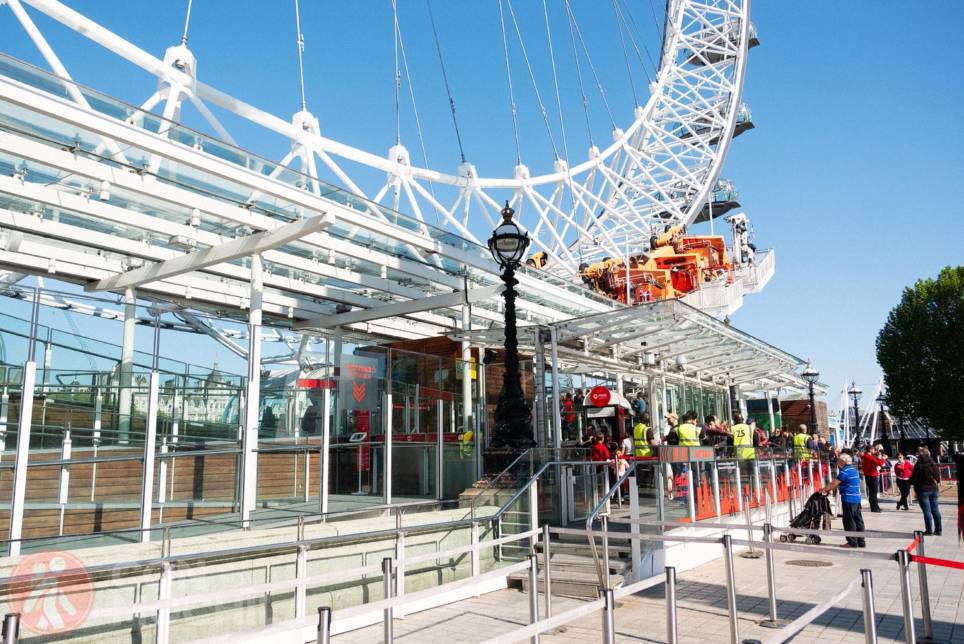 The entrance to the London Eye
We recommend that you buy your London Eye ticket online, as well as saving on the queue (there is a queue at the ticket office to buy tickets and another to validate those bought online), you will get a discount, i.e. it will cost you £27. Something is something…
You'll also find packs to go up to the London Eye for a short cruise on the Thames, or enter a London attraction. If you were planning on visiting any more, take a look. Please note, this attraction is not included in the London Pass.
Schedules:
Generally from 11.00h to 18.00h every day of the year, except December 25th.
But every month the opening and closing times can vary from 10.00h to 20.30h, so we recommend that you check the website if you are planning your visit.
Time to visit
For the Ferris wheel offers endless possibilities. From the coveted New Year's Eve with fireworks, to special events for Mother's Day, the possibility of toasting with champagne while you make yourself one or a thousand selfies… and, of course and for generous pockets, you can reserve one of the cabins for your private event. We said it, marketing is the highlight of this attraction.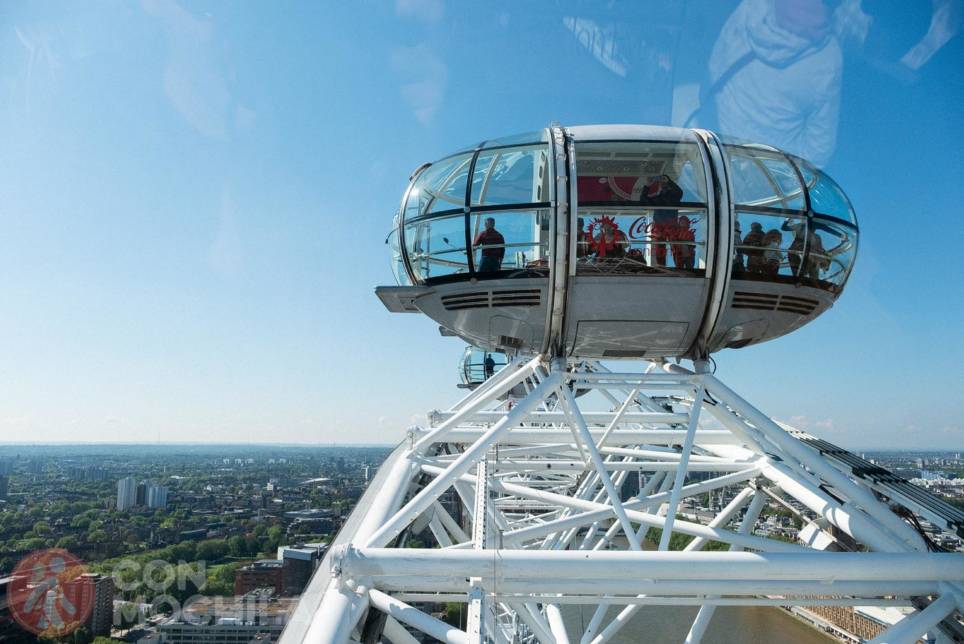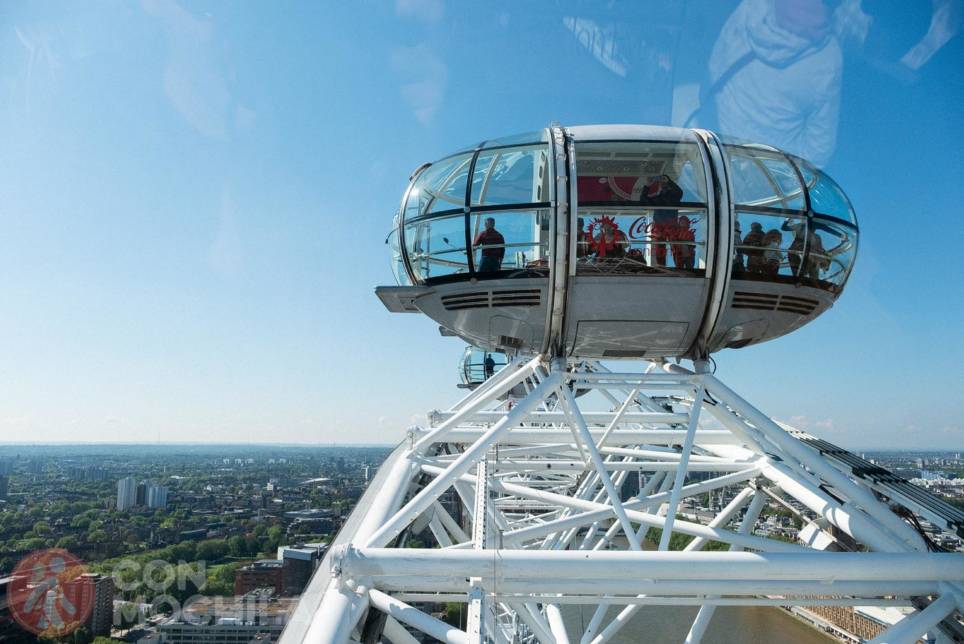 Are you up for it?
How to get to the London Eye
Metro: It is close to Waterloo, Embankment, Charing Cross and Westminster Stations Bus: lines 77, 211 and 381Train: Waterloo and Charing Cross Stations
Location