Act 1: Why I suddenly appeared in Switzerland
Four months ago I was prescribed a vacation.
It was a Monday morning. I had sat in front of the computer to start working on my multiple projects (#WorkaholicEnRecovery) and my body wouldn't let me go. I felt so overwhelmed by everything I had to do that I couldn't stop crying all day. Added to that was a migraine that was activated every time I looked at a screen, palpitations, insomnia, difficulty making decisions, constant forgetfulness. Diagnosis: burnout. Cure: holidays, among many other things (meditation, mindfulness, zero screen, valerian, magnesium, nature and therapy).
During the following months I dedicated myself to lowering the stress level: I went for a walk in the parks of Amsterdam and to look at the ducks, I hardly used the telephone or the computer, I did a lot of journaling and scrapbooking, I read about twenty books, I started swimming four times a week and we went to Biarritz for a few days to see friends and the sea. Only after 10 years of traveling did I understand the importance of taking a vacation, of going on a trip only in order to rest and disconnect.
Almost in the final stage of this process (recovery is long, and I still need to control myself so as not to overdo the self-demands) I got an invitation to go on a press trip to Lausanne, Switzerland, for three days. Lausanne (or Lausanne) is the fourth most populous city in Switzerland, after Zurich, Geneva and Basel. It has 139,000 inhabitants, and is part of Romandy, French-speaking Switzerland. I know it sounds nice, but going on a press trip is equivalent to going on a business trip. However, when I saw in the program that we would do stand-up paddle, we would swim in the lake and learn how to make chocolate animals I said yes. That's a vacation for me. And just as I always say that everyone has to travel according to their own needs, I also believe that everyone has to build their holidays around what they like and are interested in.
Before planning a trip (whether it's a break or an exploration), it may be a good idea to make a list of words that you'd like to be present during those days. You can think of verbs or sensations that you would like to do/experience on that trip. Mine in general are: swimming, walking, reading, sleeping, music, notebook, eating, forest. On my escape to Lausanne, I had a bit of everything.
The view of Lake Geneva from the airplane
The steep streets of central Lausanne
Act 2: #myLausanne (or how my journey was made of subjective mini sensations)
In a press trip, as in an organized trip, there is an itinerary to follow. Days are usually full of activities, landscapes, data, meals. But in the end, when the journey passes and decays, what's left are sensations. Just like months after reading a good book: we don't remember so much the plot or every detail of the characters, but how we felt as we read it. These are some of the sensations I have left from those three days in Lausanne, in no particular order.
▸ The lake is like the Mona Lisa. I left Amsterdam on a Friday morning, an hour and ten flight, hand luggage. A few minutes before landing in Geneva, I saw the lake from above. I leaned against the front backrest to be able to see the landscape through the hole left by my seat neighbor. "The beautiful view is from the other side," he told me before putting the headphones back on, as if that patched green and yellow field in front of the turquoise water wasn't special. Lake Geneva is the largest lake in Western Europe, and is shared by Switzerland and France. During the three days of travel through Lausanne, he was always present: as a strip on the horizon, as a view from a window, as a support for our stand-up paddle boards. Lake Geneva is like the Mona Lisa: she's always looking at you, no matter how much you change the angle.
▸ Large scale wallpaper. There were eight of us in the group: six bloggers/instagrammers (Marion and Julienne from France, Marco from Italy, Julia from Germany, Roselinde from Holland, and myself), Aurore (from We like travel, who invited us) and Sébastien (from Lausanne Tourisme). We share three days, brunchs, lunches, dinners, activities and group walks. The second day of the trip we went by train to Grandvaux, 10 minutes from the center of Lausanne, to walk through the vineyards on the shores of the lake and taste the local wines. As we bordered the lake from above, I was only thinking of one thing: here is that they took pictures of the screensavers used in computers in the nineties. Tidy as a Swiss landscape. "And can you swim across?" I asked as I looked at the mountains of Evian on the opposite side. "It's 14 kilometers but it's more dangerous than it looks, there's a lot of current." The lake, meanwhile, was as motionless as a carpet.
<font color="#ffff00″>-=▸=- sync:ßÇÈâÈâ The master chocolatier grabbed a rectangular mold with 24 huequitos ordered in rows of 3 x 8. Each huequito seemed made to measure the shell of a snail. He put the mold under a black chocolate faucet (he said that this chocolate is healthier than white or milk chocolate) until it filled up, he turned it so that there was only a thin layer of chocolate stuck to the inside of each hole and he took out the surplus with a spatula, like when you serve a beer and they cut the foam with a knife. He put the mold in the freezer for five minutes and brought it back to fill each future bonbon with a mixture of caramel and passion fruit. The whole process seemed to me like one of those ASMR videos to relax the brain.
▸ My legs were shaking first. I said yes to the trip, more than anything, because I wanted to do stand-up paddle again. I tried it in Sicily, last year, when I went to dictate the writing workshop to the boat, and I remember spending every morning circling around the catamaran. A few years ago I tried traditional surfing, but it's not my thing. In the stand-up paddle I found a very zen combination of being in the water, rowing, balancing and letting go. This time I had to do it in a lake. When I was given the board I moved away from the seated shore, paddling as if I were in a crushed canoe. When I stood up, my quadriceps shook. It is a very specific tembleque that of the stand-up paddle, makes the hip dance an involuntary wiggle that can make you fall into the water. When I finally stabilized and started rowing I thought about buying one to use in the Amsterdam canals.
<font color="#4096d1″>-==▸==- ±?×ÖÄ"?ö¹©Ñ§Ï°? "Á÷£¬ÑÏ?ûÓÃÓÚÉÌÒµÓÚÉÌÒµÓÚÉÌÒµÓÚÉÌÒµÓÚÉÌÒµÓÃÍ? I never liked air conditioning. I'm not much of a fan either. I like the natural wind, the one that enters through the window of any moving vehicle, or the one that hits me in the face when I ride a bicycle or sail (in Amsterdam I have plenty of wind, made to measure). After strolling through the vineyards and stand-up paddle, we returned from Cully, another town in front of the lake, to Lausanne in a steamboat. We settled on the second floor, near the bow, and let ourselves be carried away as the mountain villages moved away from the sides and the wind blew our hair. The captain honked his horn every time we left a port and we all got a little startled (that sound never better described by David Foster Wallace in his essay on luxury cruises: "a flatulence of the gods").
▸ The deceptive map of the city-staircase. Lausanne sits on a slope and is crossed by four rivers. Its center is built on three hills connected by bridges, and the city has a drop of 500 meters. This means that a route that seems direct can become a trekking in a vertical direction. However, walking is still a good option – or getting on the self-driven subway. The good thing about cities on stairs are the views: every few meters there is a panoramic view of the lake.
▸ While my book goes to print I have a beer on the fashionable terrace. Sounds a lot more glamorous than it really was. It's not that I went to the coolest terrace to celebrate, but that the Argentine schedule of the delivery to print of the pdf of "You are here" (my new book, made in conjunction with Vero Gatti) coincided just with the Swiss schedule in which the itinerary marked an implement in the trendy bar of Lausanne. Two years of work for just everything to overlap like this. While bringing another round of IPAs and Aperol, I had to check on the screen of the phone that everything was perfect to give the final ok. I had checked everything a hundred and twenty times before, but there is something about going to press that makes me believe that I have to look at everything again from scratch.
<font color="#ffff00″>-=▸=- sync:ßÇÈâÈâ Flowers are the glitter of nature (?). Every public space in Lausanne has a flower and smelling them is good. It turns out that I am not very cultured with flowers: I love them but I don't know the names of all of them and many times I was deceived (from afar) by plastic flowers. That's why when I asked the bartender at one of the street stalls at the Festival de la Cité (a free street music and food festival) which flower was that at the bar and he told me "the fake flower of the day" I first believed him, then I was disappointed and then I knew he was lying. I did a thorough analysis of the stem, which didn't look fake, and the petals, which didn't look like plastic, and came to the conclusion that one part of the bouquet was fake and the other was real.
▸ In a few minutes you stop smelling cheese. When we walked into the restaurant, I thought I wasn't gonna make it. They asked me if I had eaten fondue before and I said no, I think I would have remembered that smell (I finally understood why we say "cheese smell" to the smell of feet). It's part of the experience, they explained: "You're going to stop feeling it in a few minutes, but it's going to get impregnated in your hair. Fondue is a typical Swiss food, it was born in the north of the Alps, near the Franco-Swiss-Italian border. Apparently the shepherds and mountaineers had a habit of heating the pieces of old cheese to soften them and eat something hot. The cheese fondue (because there is also chocolate) is prepared by melting a mixture of cheeses such as gruyere, comté, emmental and tomme de Savoie in flavored white wine. To eat it, you sink pieces of bread held by a two- or three-pointed skewer and stir it to form an eight so that the cheese fusion does not cut (something I did not know, as I moved the skewer forming fives, sevens and ninety-nines).
▸ I'm still struggling with French. I've been living with a Frenchman (L) for five years and I still can't speak his language well. I read it, I listen to it, I understand it, but when I have to say something I get stuck, I don't know which lyrics are pronounced and which aren't, I have trouble with the nasal sound and the guttural erre, I feel that everyone is going to make fun of me and I give up a little early. In France I'm the mudita (that's why my mother-in-law likes me so much, and that exempts me from the obligation of having to do small talk). In Lausanne they also speak French, but the times I spoke to them in English they answered me without any problem. When they asked me if I wanted the menu in French or in English, I said it in French and when it arrived I didn't understand anything. I think it was the Swiss equivalent of those places that serve "deconstruction of passion fruit with thin slices of trees and petals flavored with wild sauce based on vintage aceto and olive simulation".
▸ I got excited too. On Sunday, the last day of the trip, we went to visit the Olympic Museum. The truth – my prejudices – did not have too many expectations. The exhibition goes through the history of the Olympic Games: there are artifacts, the collection of torches, clothes, photos, games. There are several rooms with videos: in one they show a compilation of the opening shows of different Olympics, and I don't know if it's because the screen is giant and the music is very emotional, but it was difficult not to tear up to see the world united thanks to sport. (Later, going to the airport, one of my traveling companions confessed to me that she was also thrilled with that video, but as it was dark she dissimulated because she thought she was the only one).
▸ The step with mold. The last activity of the trip was to go to a bar in front of the lake to sunbathe and swim. I walked barefoot along the asphalt to the pier, went down a metal ladder, patinous with mold, put on goggles and dropped into the water. It was 22 degrees: a microsecond of cold impact, then perfect pairing with the more than 30 degrees outside. I swam parallel to the coast, dodging inflatable mattresses. You couldn't see the bottom, just three or four metre algae that looked like inverted lianas. I accidentally swallowed water and I think I was surprised it was sweet. Lake Geneva looks like a sea. On the return plane I asked the Dutch blogger for advice about places to swim in open water in Amsterdam (a week later I was given: there was a heat wave and I threw myself into the river in the middle of the city).
▸ Paradise for introverts. I read that Lausanne (and Switzerland, perhaps?) is a paradise for introverts, as there are many activities to do in nature and in silence. If you go and get on a train, don't read or get distracted. Look out the window. Don't miss the scenery. I left with a book in my backpack ("Birds in the Mouth", by Samanta Schweblin), with a plan to finish it in the transports, and I didn't touch it.
Act 3: useful info for your trip to Lausanne
Lausanne is a good place to visit if you are looking for outdoor life (the lake in summer seemed like a great plan to me), good gastronomy and wines, a walkable city and many villages nearby to visit. If you go in summer, you have the plus of being able to enjoy the Festival de la Cité, which is free. I leave you some useful data, based on our three-day trip through Lausanne.
We sleep in: Hotel des Voyageurs, a very well located hotel in the center and with a very full breakfast buffet.
To move within Lausanne we use the Lausanne Transport Card (provided by the hotel). With the card you can use all means of public transport free of charge. You request it when you make your hotel reservation.
To move from one city to another we use the Swiss Travel Pass, an unlimited all-in-one pass that allows you to travel by train, boat and bus in more than 90 cities and towns in Switzerland and gives you free access to more than 500 museums.
The currency is the Swiss franc (CHF), which is worth almost as much as the euro. And yes, Lausanne is expensive! Switzerland is an expensive country in general, more than the rest of Europe. If you are on a tight budget, you can look for alternatives such as Couchsurfing, meetups and free activities.
Activities that we did during our trip and that I recommend:
Visit the Durig Chocolate Factory and make a workshop of chocolate animals.
Have a sunset snack at The Great Escape, the city's most popular terrace (with great views).
Try cheese fondue at Pinte Besson, one of the city's oldest restaurants.
Walk through the morning fruit, vegetable and flower market in Place de la Rippone (every Wednesday and Saturday of the year).
Take the train to Grandvaux and walk through the vineyards of Lavaux to Cully overlooking the lake. If you like wine, make a wine tasting on the terrace of Domaine de la Croix Duplex.
Stand-up paddle on Lake Geneva (you can rent it at AlohaSup).
Take the steamboat from Cully to Lausanne (more info: http://www.cgn.ch)
Enjoy the Festival de la Cité (if you go in July), a free street festival with music, shows, theatre and food.
Visit the Olympic Museum, dedicated to the history of the Olympic Games (highly recommended!).
Brunch at The Lacustre, overlooking the lake.
Have a drink, sit in the sun or swim in the lake at La Jetee de la Compagnie.
Much more information about Lausanne and all its activities at www.lausanne-tourisme.ch
Thank you very much Lausanne Tourisme and We Live Travel for the invitation!
]]>
Did you like this post? Share it!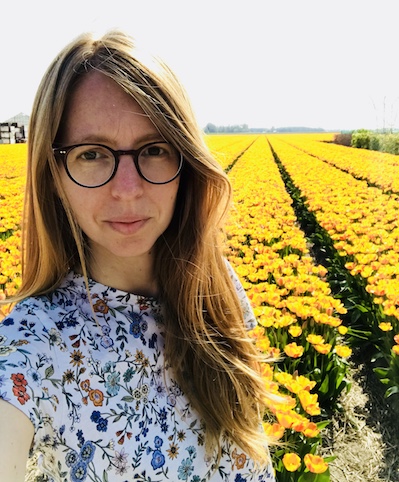 Author: Aniko Villalba
I'm Aniko and I created this blog in 2010. Here you will find stories and photographs of my travels to more than 45 countries around the world, as well as practical information, tips and inspiration for you to plan your own. I like to travel slowly, fill notebooks and enjoy the everyday details of every place I visit. I have three books published and more on the way. Follow me by Instagram to see the day to day of my travels.
Do you want to keep reading my stories?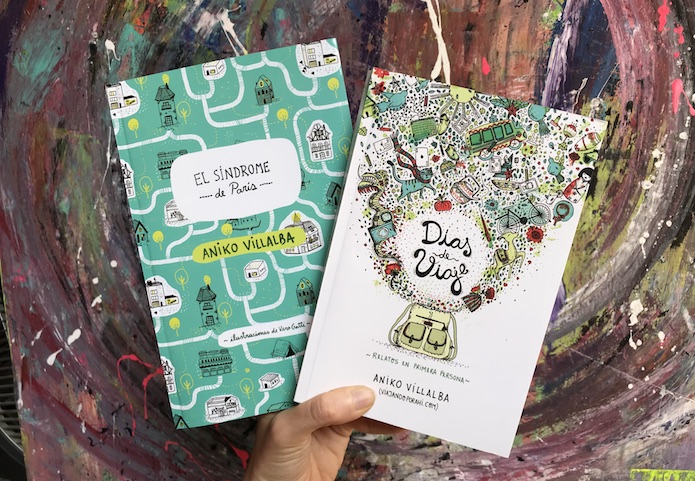 Let's keep in touch!
Subscribe to my newsletter to receive news of my workshops, books and conferences. Plus, you'll get exclusive discounts for being a subscriber. I won't send you more than two emails a month.
Viajando por ahí informs you that the personal data that you provide us by completing this form will be treated with much affection by Aniko Villalba (author and CEO responsible for this website). The purpose of asking you for your data is to be able to send you e-mail newsletters with the latest travel posts and news about my books, workshops and conferences in different parts of the world. Legitimation is done through your consent by checking the box and accepting my Privacy Policy. The data you provide through this form will be stored on Digital Ocean servers (you can see their Privacy Policy here). If you don't give me the personal data requested in this form, I won't be able to send you anything of what I prepared for you with so much love (snif!). You may exercise your rights of access, rectification, limitation and deletion of your data by writing to me at hola@viajandoporahi.com. You also have the right to file a complaint with the appropriate supervisory authority. If you want to know more, you can read my Privacy Policy, my Cookie Policy and my Terms of Use (the least traveled pages of this blog… don't tell me I didn't warn you).