A "Hello everyone" began the first backpack article we launched on July 15, 2008, a few years ago. There were still a few months to go before the trip we were preparing to Laos and, in the hope that it would be our first adventure together, we wanted to have a place "on the Internet" where we could tell the whole world about "our travel experiences".
Much has rained since then and over time, many changes have taken place as well. Some changes were successful and others were minor blunders, but in the end all of them have been redirecting the course of my backpack until it takes us where we are now.
But last 2019 was the year of the big change.
But first let's go back in time. Although it is true that we have always wanted to keep all the content between the two of us (Carme and Toni), the entry of Nando with his section of "The Cosmic Chronicle" a few years ago made us think that it would not be bad to open other sections on topics that interest us, with more collaborators.
To this first idea we added the idea of looking for "external help" to publish more quickly all the information we had. With only two people working the tasks were slowed down and we were overwhelmed to see all the guides that we had left to introduce on the web. Luckily we found the right person and everything started to flow.
And in 2019, the much-needed "halfway house" joined the team, someone who put the doors in order with a backpack and who allowed us to better manage the project that our website was becoming. Also, this transfer has helped us to take away some of the stress and now we can spend more and better time travelling.
Today, one year after that decision to open the doors of conmochila, we cannot be happier with the great people around us who make the project better and better than before. We are pleased to introduce you to the team with our backpack.
Backpack equipment
Carme and Toni, founders
What can we say about Carme that is not known? Founder of conmochila, crazy about cats and a lover of all the bugs on this planet, always trying to find a balance between her work as a veterinarian, travel and the creation of content on the web. The responsible tourism articles are their fault, as they reflect their concerns and worries. Sometimes he loses faith, but through the texts he channels the energy by sharing everything he learns so that the negative impact during our travels is minimal.
Toni can't conceive of life without a camera. He needs to see the world through the lens and proof of this are the images that illustrate this website, although it is also true that he escapes from time to time to continue with his personal photographic projects, as is the case with Sapta Puri. He is happy to travel and is the most optimistic part of conmochila; he never runs out of ideas to implement in this project. In addition to that, we have taken the design and layout of the website from its origins.
Eduardo, project manager
Sorting out ideas and putting them into practice is his forte, just what we needed. We wanted someone to work with us from the inside out, putting our feet on the ground when necessary, and we found the ideal person. As we already knew each other and there was trust, one day we drilled him with all the concerns we had about the backpack and left him half groggy.
In spite of the confinement and without thinking too much, he was brave, left his old job and got on the boat. In addition, his good skills as a computer programmer have been a great asset to him.
Manuela, chief tour guide
A fellow student of Toni's and a great traveller, Manuela made her 13-month world tour, which gave her a lot of experience in the field of travel. Proof of this was his successful blog "Los Fogg" which he ran with César. His blog is no longer operational but like the one he had, he retained, it gave him such a baggage that no travel guide can resist him.
We proposed him to take charge of turning around the travel guides given his travel experience and his skills in web design and it was precisely what gave conmochila the push she needed. We'll never tire of thanking you for your dedication and professionalism. It's a pleasure!
Patricia, the newsroom is owned
Coming from the world of cinema and teaching at the university, Patricia always finds time to write travel articles (which bring back the best memories of her walks in Asia and Africa), unless she has a film shoot that breaks her rhythm. This was the agreement we reached after deciding to join the team to put sauce on the items, and we are delighted!
Nando Baba, between the cosmic and the divergent
What about Nando, our most cosmic writer? Filing Nando has been one of the best things we've done since we started the project. It was in 2015 that we crossed paths on Kanchanaburi and friendship (or the cosmic connection) emerged. We started talking to him, we did an interview for "Una cerveza con…", the possibility of publishing his chronicles arose and… until today.
Nando has been traveling for half his life and is a source of travel experiences. If you add to all this all the quips that go through his head… what could go wrong?
His cosmic chronicles do not leave anyone indifferent and, with his new section "Divergent History", he is delighting us with stories that leave us, as he would say, with a face of nincompoop. No doubt a touch of madness and originality for my backpack.
Luis, against the grain from Bangkok
It was to start reading the bizarre Bangkok website and realize the kind of articles we would like to have on the web, with things clear and without hairs on the tongue. You could tell that the ship was being piloted by a journalist of race, so after a couple of failed attempts to interview him for "A Beer with…" we finally made it to Hanoi and realized that we were going the same way.
We had to get Luis into the team and let him tell what he wanted, we left him free for everything, only we had to call him and convince him. After a phone conversation he gave the "I do" almost automatically and we presented the transfer from Thailand with Nando as a witness. The circle was closed and the section "Against the grain" was born.
Eugenio, the wildest of the team
Eugenio is a veterinarian interested in popularizing science and environmental education. We met him through his old blog in Nasua, although today he has transformed it into Capithecus, a project in which, through articles and publications on twiter and instagram, he raises awareness about the conservation, behavior and welfare of wild animals, particularly primates.
We were followers of their blogs and we knew that it could contribute a lot to the responsible tourism with animals that we had already bet on a few years ago. If we wanted to give strength to the animal theme, what better than to surround ourselves with people who understand? Eugenio has been training and working with wildlife for years, as well as being on the board of AVAFES (Association of Veterinarians for the care of exotic and wild animals), so we contacted him and luckily for us, he jumped on the bandwagon almost automatically. The articles in your "Wild Context" section are a goldmine and we are very happy that you are part of the team.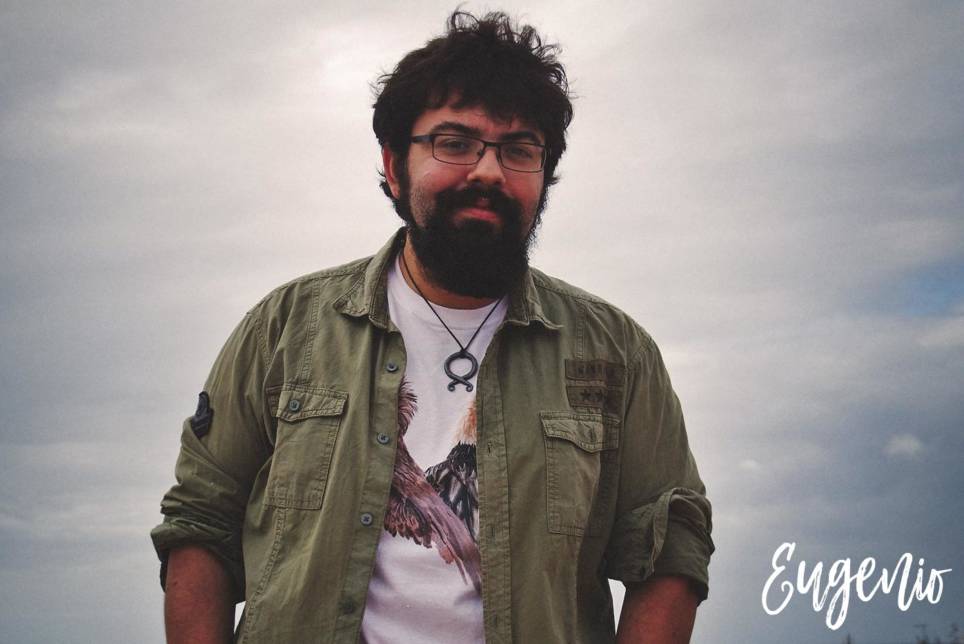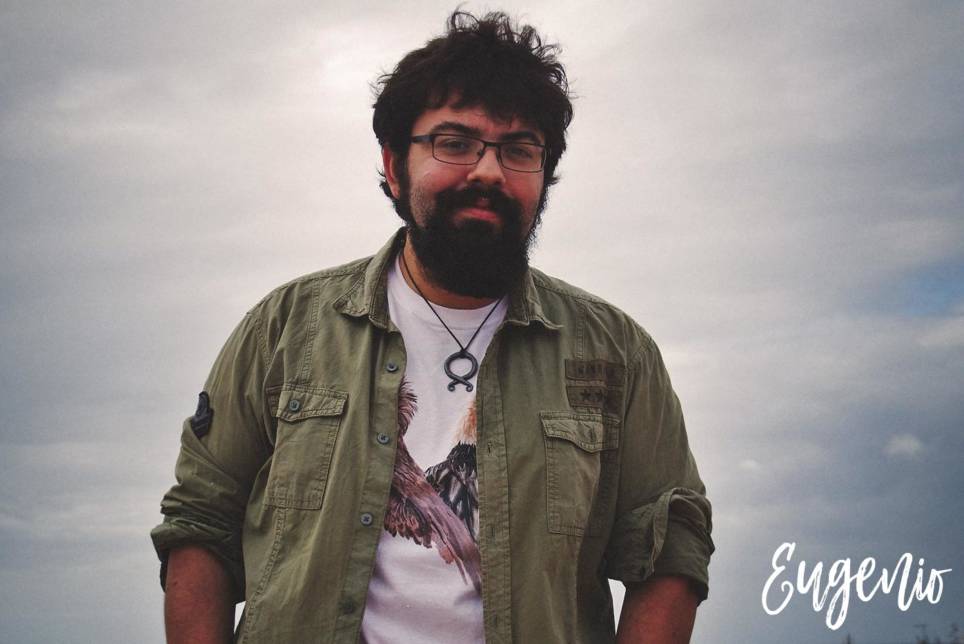 Eugenio
Mary, nature at its best
There are people who are a gift and an example of this is Mary. We met her at her Spanish restaurant in Melaka celebrating Carme's birthday and as she always says, she gave her faith in Humanity. Maria is a passionate marine biologist and nature lover. He loves to write about everything he knows and what he finds out.
The conversation that night was so long and so cosmically connected that before reading her blog Millas y orillas we already knew that Maria had to be part of our team. Lucky for us that people with such interesting things to say say yes to us. Mary has proposed that the readers of conmochila know and appreciate nature as much as she does so that she will want to take care of it. He's already on the team and his section is called "The Nature Trail", his favorite palindrome.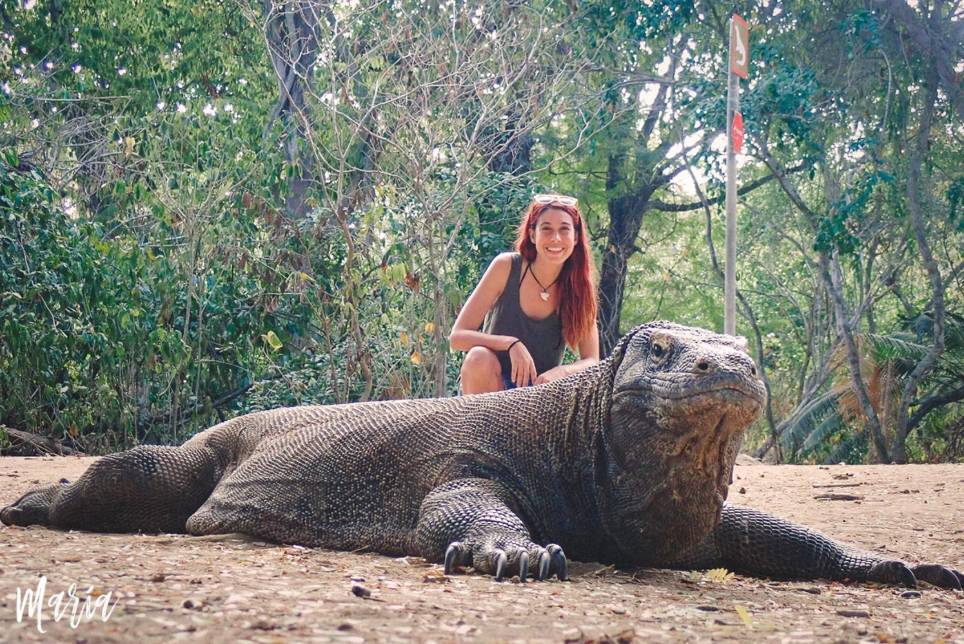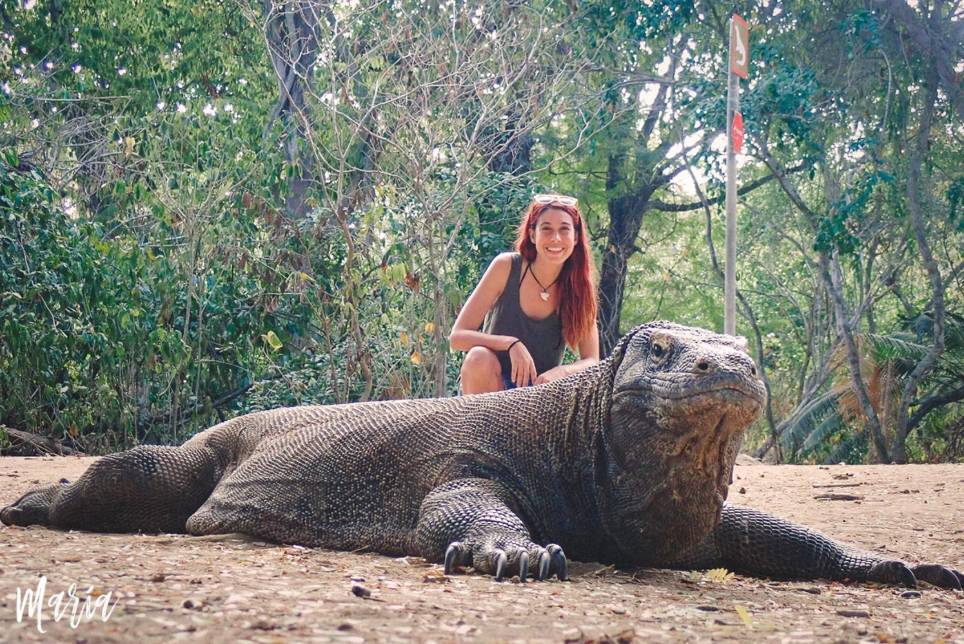 What about you? Do you think you could be part of the team? Tell us in detail why to [email protected] and we will study your words carefully. Who knows, maybe we'll swell this list with your picture 😉