A journey begins to be enjoyed from the moment you think of a destination. Looking for gaps in our diaries, counting the days we have free, buying tickets and starting to think about what we are going to visit, what an emotion! The first thing you choose is always the country you want to travel to or an area of the planet. Sometimes we go to that place we've always wanted and sometimes we just let someone else recommend us and buy a flight to a place we'd never thought of going to in our lives. Sometimes we look for inspiration in books, blogs or documentaries and other times it comes without warning.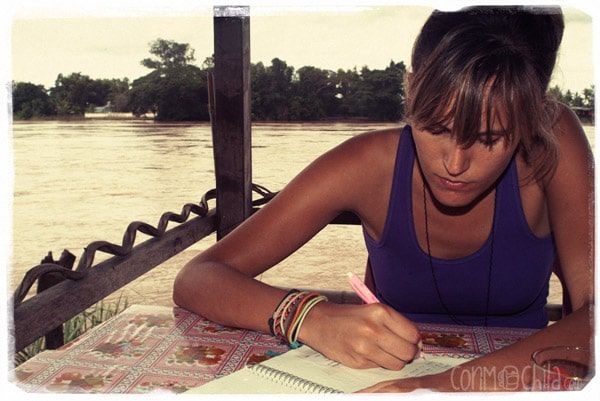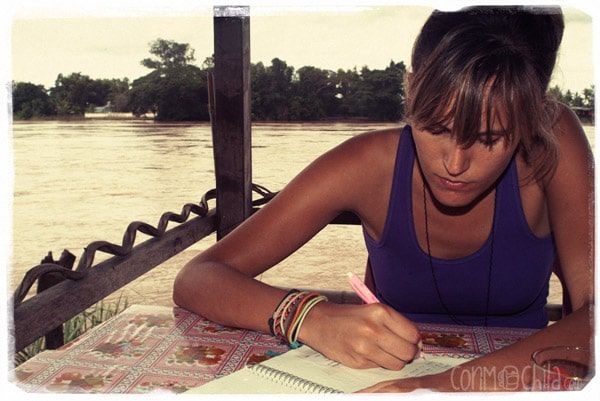 Writing the travel diary
But when we already know where, when and how, it is when we draw sketches of what will finally become our itinerary. Some like to have the route designed from the beginning and the more spontaneous prefer to improvise, but almost all of us read things about the country we are going to visit and seek advice from travellers who have been there before.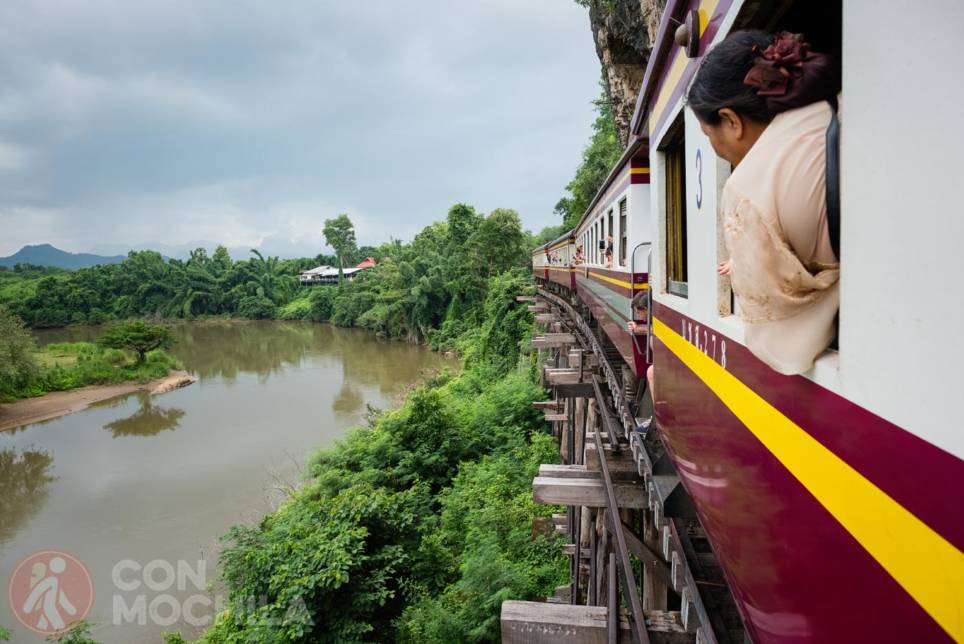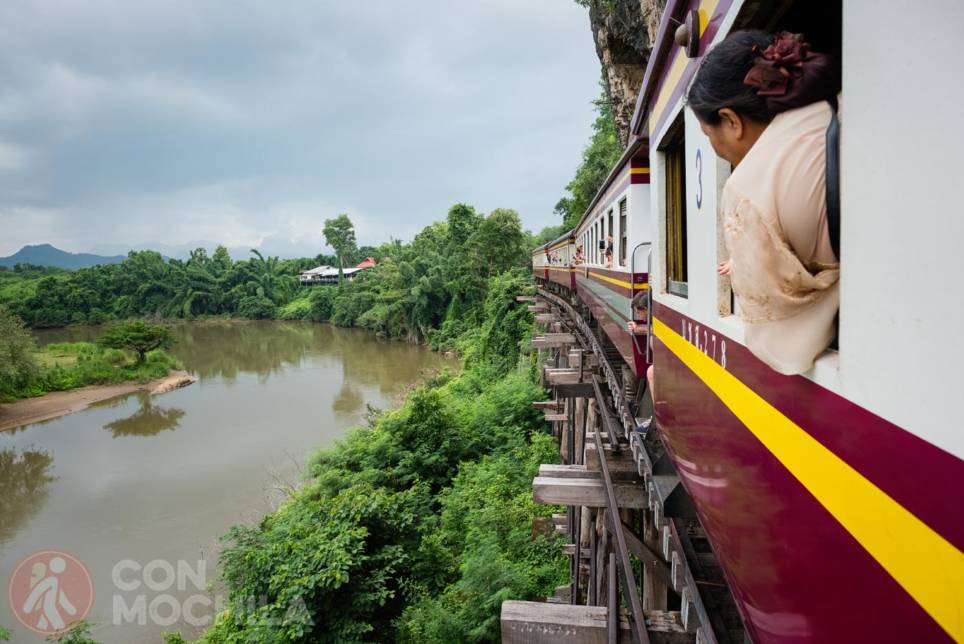 Passengers to the train!
In order to help our readers plan their travels, we decided some time ago to share the itineraries of other travellers and that it was not only our wanderings that were captured in this blog. Some years ago we started to publish your routes and now we have a good handful of itineraries from many countries that, we want to think, are a source of inspiration for those preparing their next adventure.
Today we want to focus on Asia, our favourite continent, the one to which we have returned so many times and which creates so much addiction. Today it will not be we who tell you what is there, today it will be our readers who will try to convince you with their most epic itineraries.
Are you coming to Asia?
We have chosen the trips we like the most, those that resemble the ones we would do or have done. Women who travel alone, couples who spend weeks travelling slowly and quietly through countries without getting stressed by catching an infinite number of planes, curious people who move to learn and others who know what they are looking for… and above all respectful traveler routes that avoid tourists that negatively affect the environment, the local population or the animals. Let the adventure begin!
Emblematic Asian Itineraries
Laos
As always, let's start with Laos, a country that is not the favorite of either of us, but we can't keep a more tender memory of it. We have told you on previous occasions, Laos hooked us to Southeast Asia and we returned to it a second time but to ride it on a bike and enjoy it more quietly.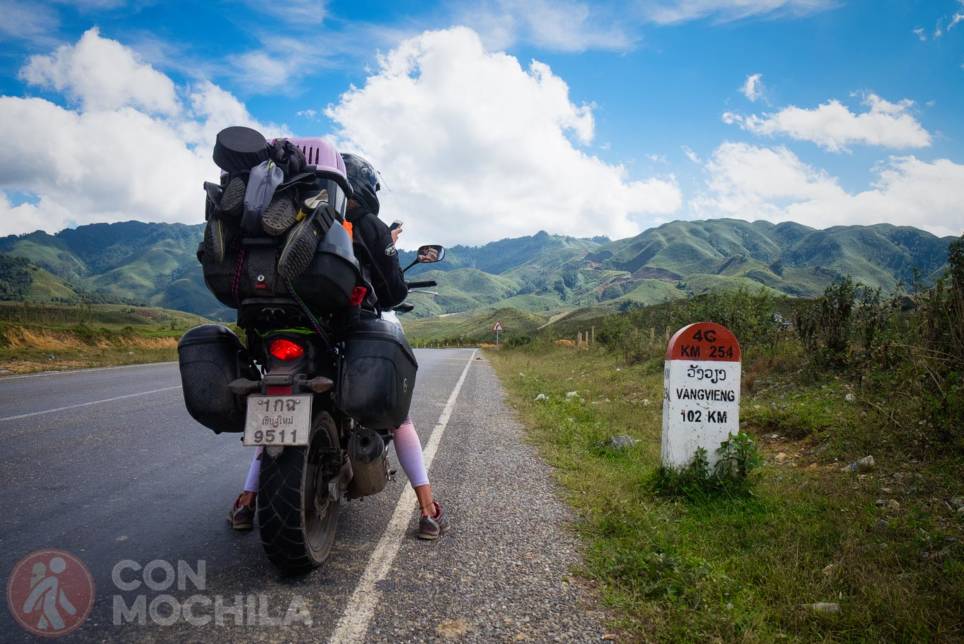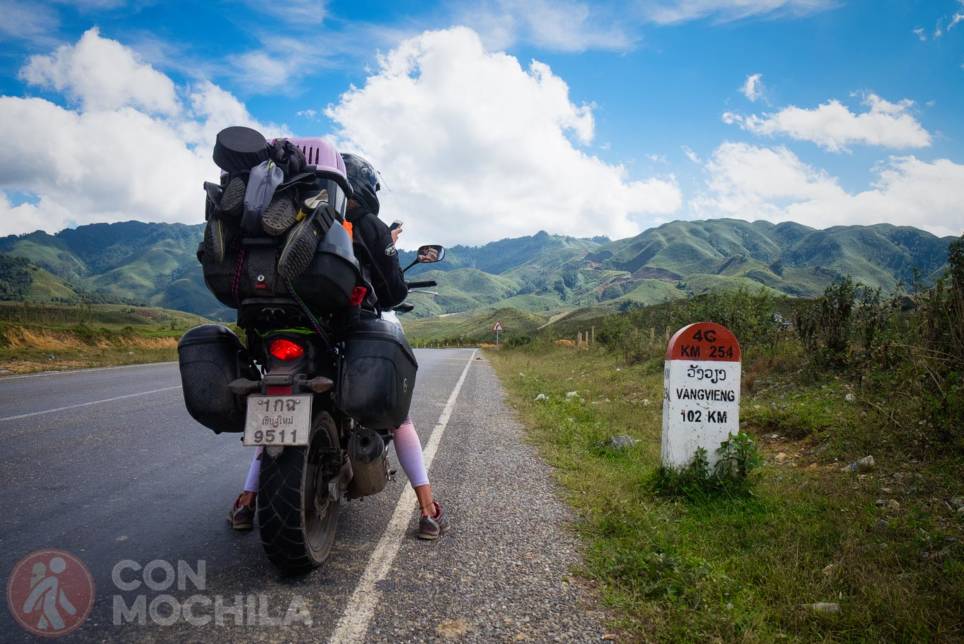 On a motorcycle through Laos30 days to the north (plus a bit of Thailand): Ana is an anthropology lover and travelled to Laos because it is "a beautiful place, with remote corners where ethnic groups like the Akha, the Hmong, the Khmu…". Of the 30 days of her trip, 20 were spent in Laos and, as she says, she did not disappoint him. He entered from the Thai border (Chiang Khong – Huay Xai) and crossed the north ending the trip in Vientiane. After visiting places little known to travelers such as Muang Xing or Hongsa decided to take a deserved rest on the Thai island of Koh Samui.24 days (with trekking to the north): Yolanda and Sera dedicated every day of their trip to Laos. We highlight this itinerary that they trekked through Luang Nam Tha and went further south to visit Pakse and its surroundings.23 days (up to 4000 islands): And we can not fail to mention Melo and Alex, our source of inspiration. How can we forget that blog that helped us prepare our first backpacker trip together? They reached the 4000 islands, stopped at Si Phan Don and entered Thailand through Ubon Ratchathani.
Philippines
The complexity of travelling in the Philippines lies in the fact that they are all islands, you have to move from one to another by ferry or plane and you have to find out the communications beforehand (unless you prefer to improvise at all). For this reason, because a lot of time is lost in transport, it is best to go without haste, choose an area of the country or organize travel well.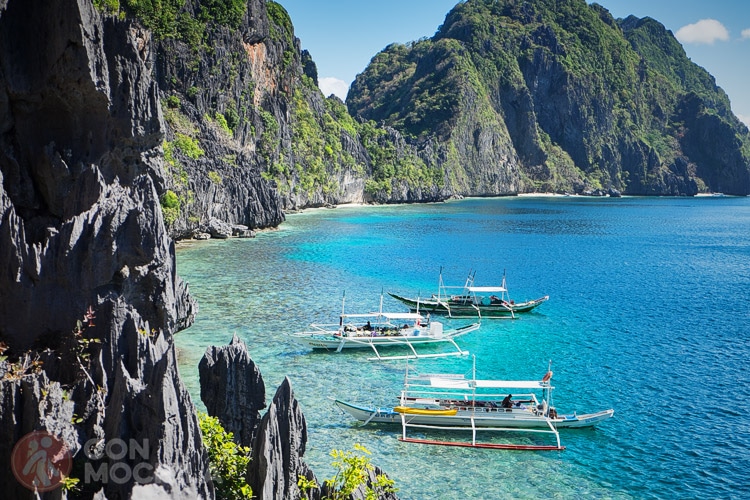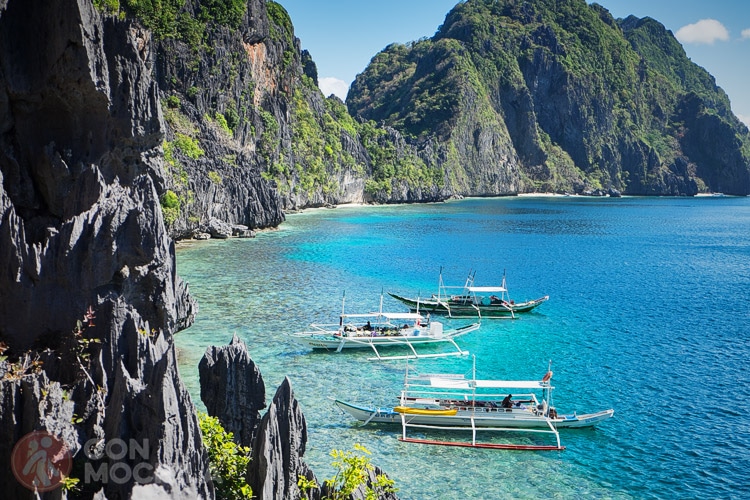 THE NEST29 days : Sara traveled alone from island to island but that was not at all an impediment to enjoy the country; she has it clear and tells that she was happy in the Philippines. She didn't mind moving around enough to be able to see several islands and among those she visited, Siquijor, Boracay and Palawan stand out.15 days: Noelia and Damien had only 15 days to visit the Philippines and what we like most about this itinerary is that they decided to focus on just one area and enjoy it well. Palawan was the chosen one and Port Barton and El Nido were the main protagonists of this trip.
Malaysia
Of the goodness of Malaysia we have spoken to you infinite times. It's one of those countries we haven't been tired of returning to since we first visited it on a trip that lasted 81 days. How many people we met and what beautiful memories! It has it all: beaches, mountains, cultural variety, enchanting cities and, unfortunately, only a few jungle strongholds that resist the destructive palm oil industry.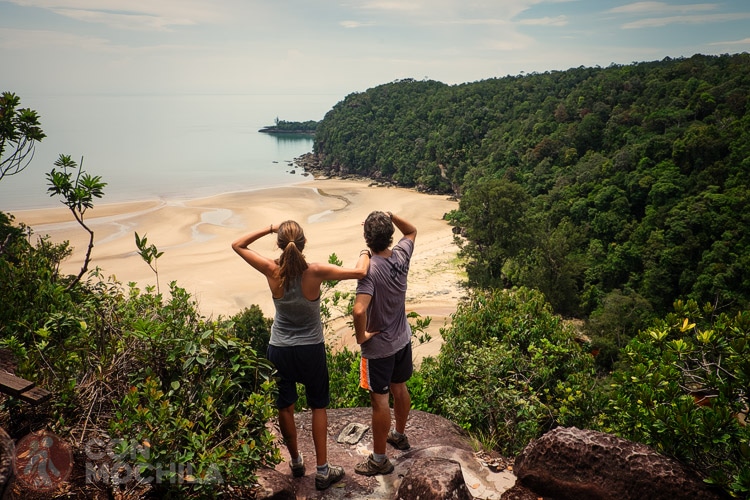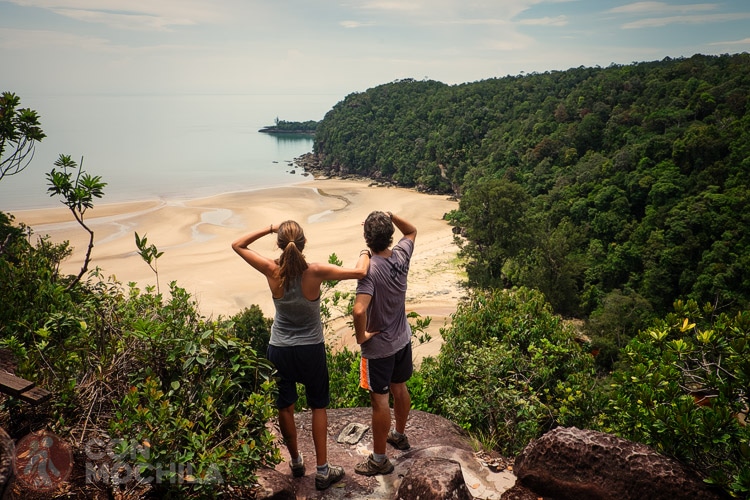 BAKOLola and Jandro have been part of the community for years. They have always inspired us with their travels and have sent us itineraries from many countries. They know Malaysia is worth it and that's why they've gone a couple of times to "kick it" well. On their first voyage they travelled the west coast, part of the central peninsula and Singapore in 21 days including Georgetown and Kuala Lumpur on the route. On their second visit they toured the east, part of the peninsular centre and Borneo in 37 days. Is there anything these kids will be left to see?
Japan
A trip to Japan can be completely different from another trip in the same country only by moving through another zone. It is a destination to which people from the city can go, those who like outdoor activities, those who look for animals, those who organize cultural trips, technology lovers…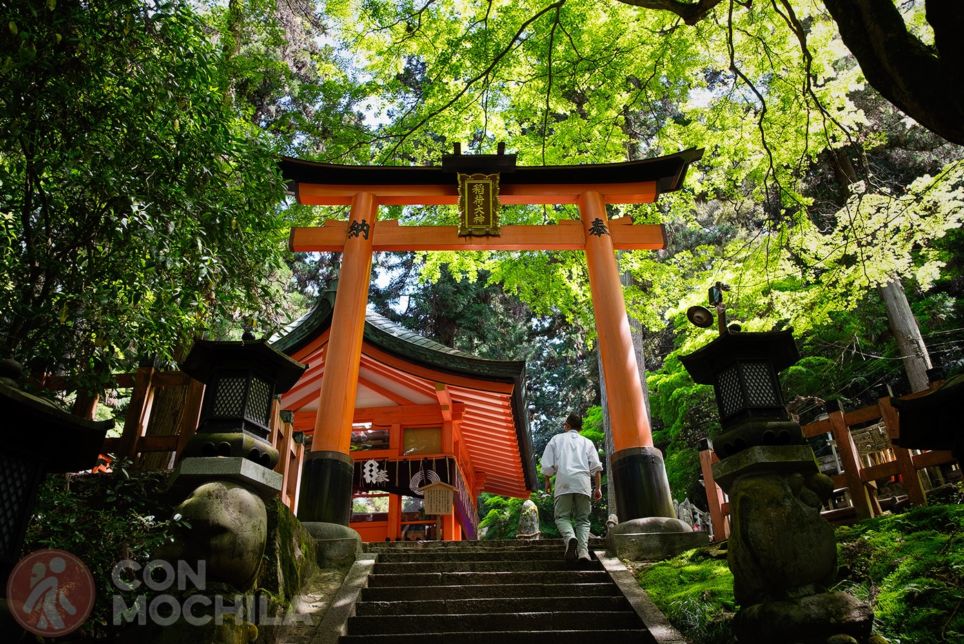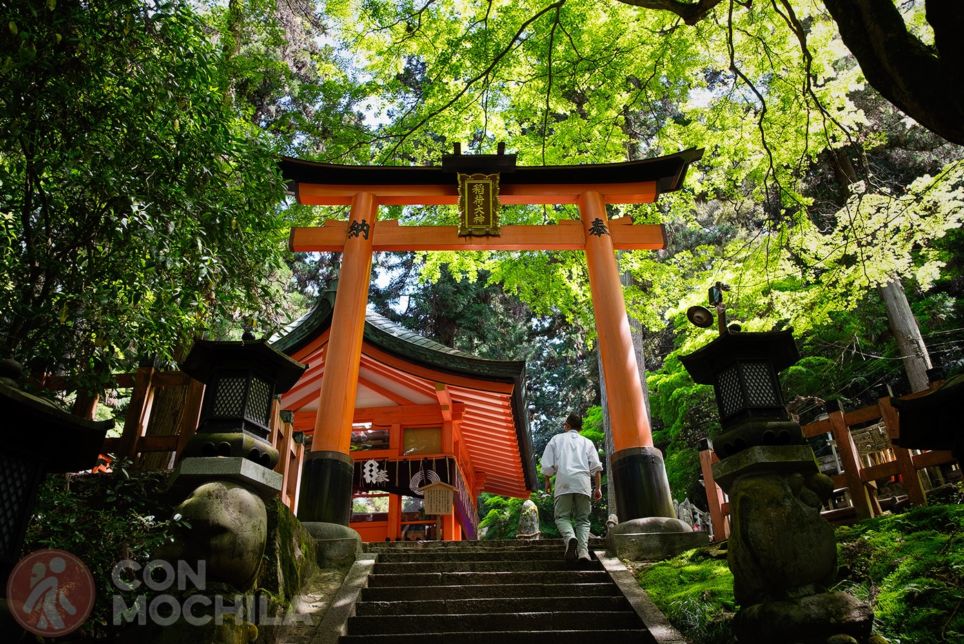 …de toriis…25 days: Carmen had wanted to visit Japan for years, so when she finally made it happen she did it well. "I looked at different types of accommodation (hostels, rooms with tatami floors, business hotels, Buddhist temples), cities and towns of all kinds (big capitals, typical villages in the Japanese Alps and the south with historic cities and charming islands), meals (from noodles to sushi, desserts, Buddhist vegetarian food), experiences (becoming a maiko, attending the tea ceremony, maikos dancing, puppet shows, a Kabuki theater play in Tokyo, light festivals, receiving Buddhist precepts, copying sutra texts, praying with Buddhist monks at 6 am in a temple, going to an onsen in the oldest onsen village in the alps in the open air, writing my message of peace on a small lamp in Hiroshima on the anniversary day and placing it in the river with hundreds of them, etc.) and best of all in the summer: the obon festivals that are celebrated all over Japan and that I have made coincide in Kyoto, Hiroshima, Takayama and Tokyo).
Myanmar
Myanmar is opening up to tourism and in recent years we have received more itineraries from our readers. However, these are still quite similar because there are still areas of difficult access to which public transport does not arrive and we all tend to stay in the same area.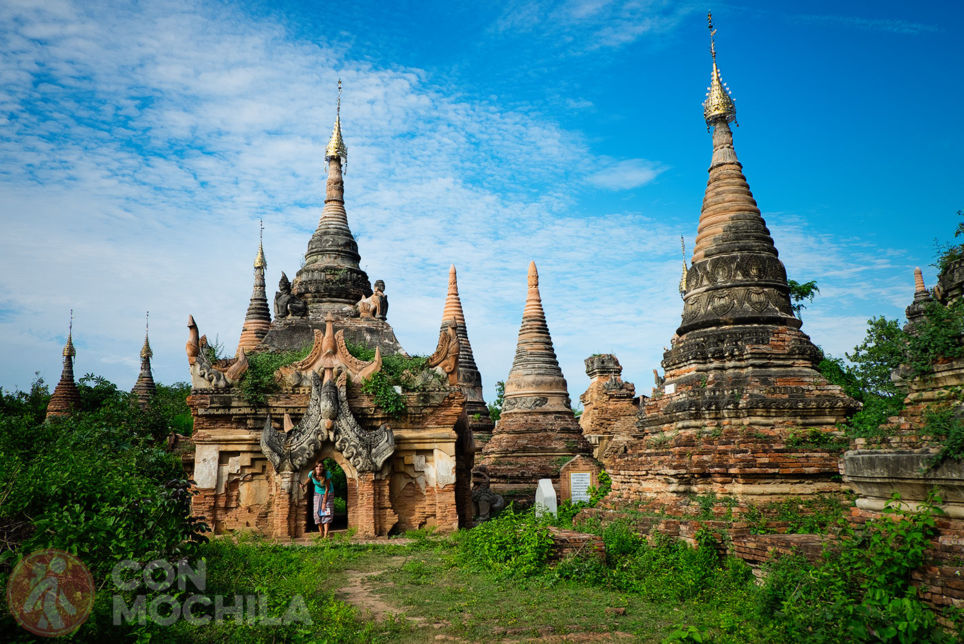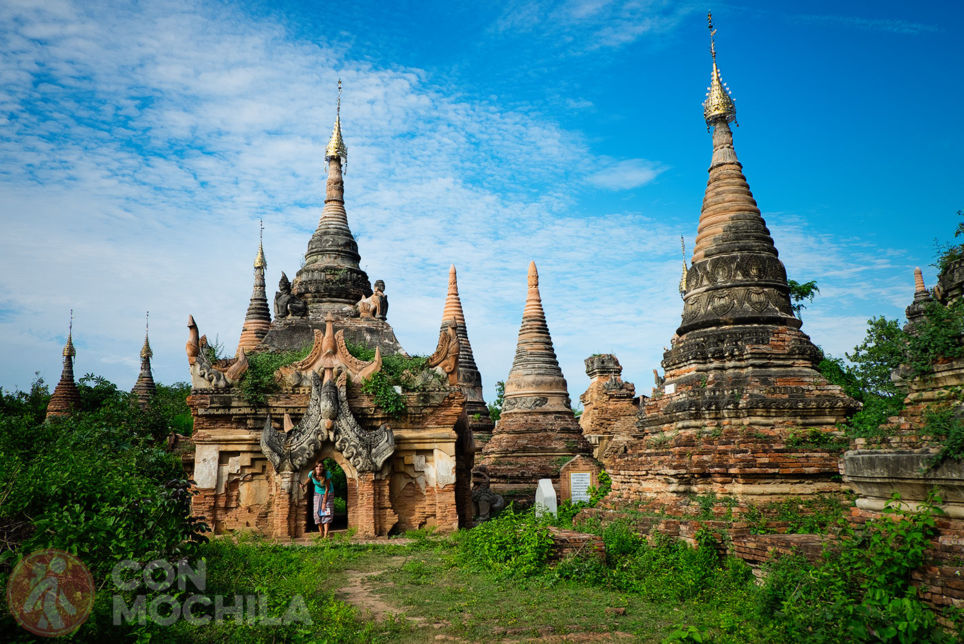 Inwa29 days: Elena and Raúl visited many of the ones we consider essential: Mandalay, Bagan, Bago, Kalaw or Lake Inle. They say that "it is characterized by the smell of betel, incense and fermented fish paste. We loved their fresh flowers omnipresent in street markets and on women's heads as ornaments. Country of temples, pagodas, stupas and barefoot monks that leave you amazed by its beauty and spectacularity. We fell in love with the authenticity of its people and many elements that you see every day and that characterize it as genuine.
Nepal
A large number of travellers go to Nepal for climbing or trekking and some others simply to discover the country. In our first visit we were one of those who prefer adventure and although we enjoyed Kathmandu and Pokhara, what we dedicated most of our time to was the trekking of the Annapurnas. However we have heard wonders from the rest of the country of people we have come across on the way and in a few weeks we set off there again to cover what we lacked on the previous occasion.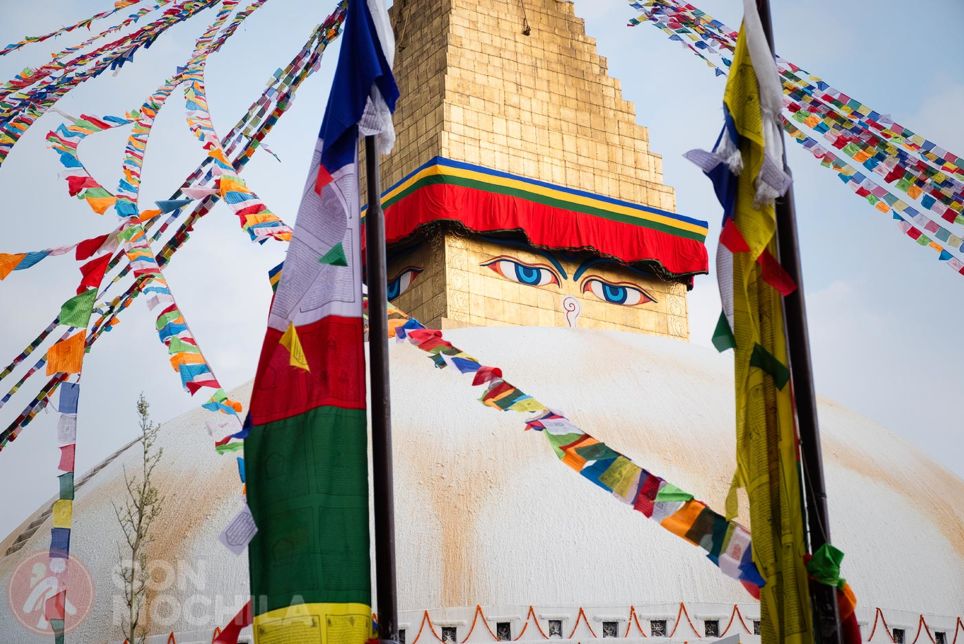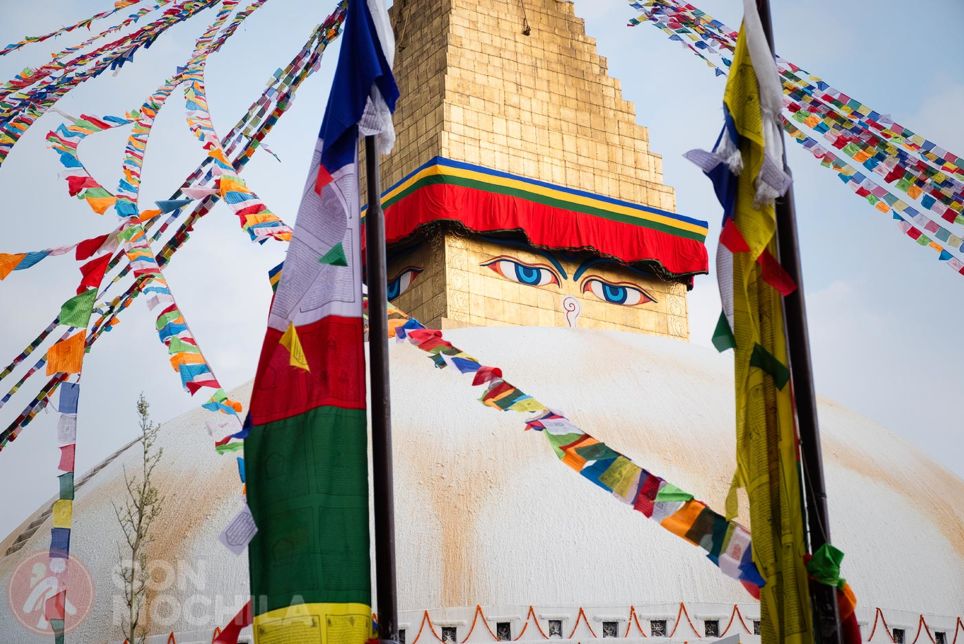 Boudhanath Stupa, Kathmandu26 days: Despite spending almost a month in the country Julia and her friends decided to see few destinations but see them well. From Kathmandu they visited everything, to Pokhara they went for a little trekking and among the less known destinations they visited Bandipur and Nagarkot. "We, staying a whole month in Nepal, decided to squeeze as much as we could, we spent a whole week in Kathmandu and I think it's the perfect time to watch it calmly."
Bhutan
Bhutan continues to be a country shrouded in an aura of mysticism surely because it is not among the most visited destinations and access to it is a bit more complicated. It's a place on our wish list that we hope it won't take long to get to.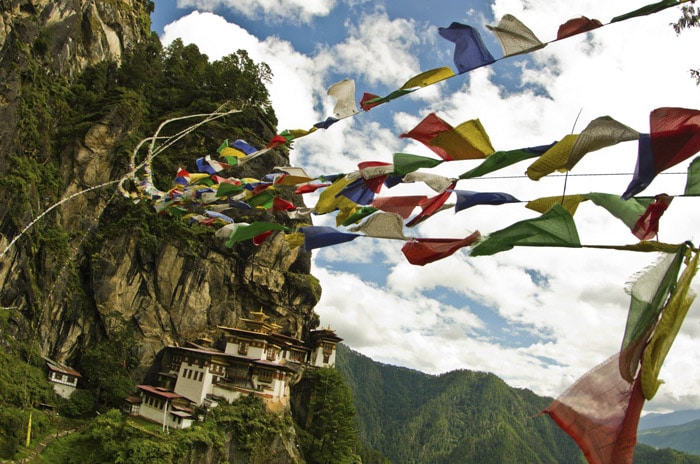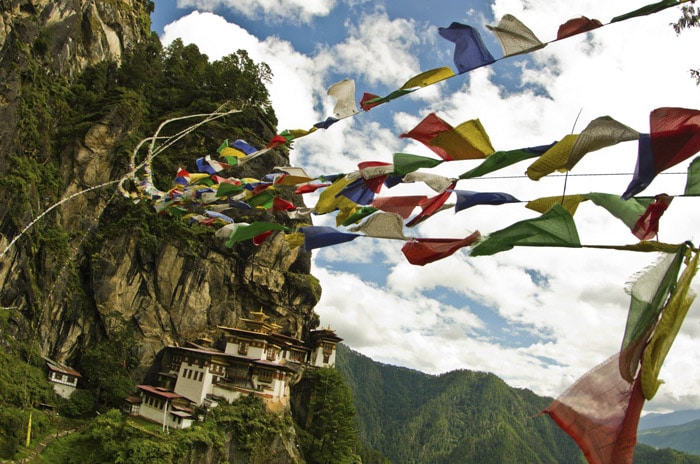 The mythical Nido del Tigre, in Paro, Bhutan11 days: Patricia and Diego escaped to Bhutan and in more than a week visited 5 destinations including the popular nido del Tigre. They say the country has "wonderfully preserved Himalayan landscapes, intact cultural traditions and surprising Buddhist monasteries, the Dzong.
Tibet
The Tibetan plateau is located northeast of the Himalayas and despite being the highest region on earth and sharing Everest with Nepal is not only attractive for climbers, it is also for hardened travelers.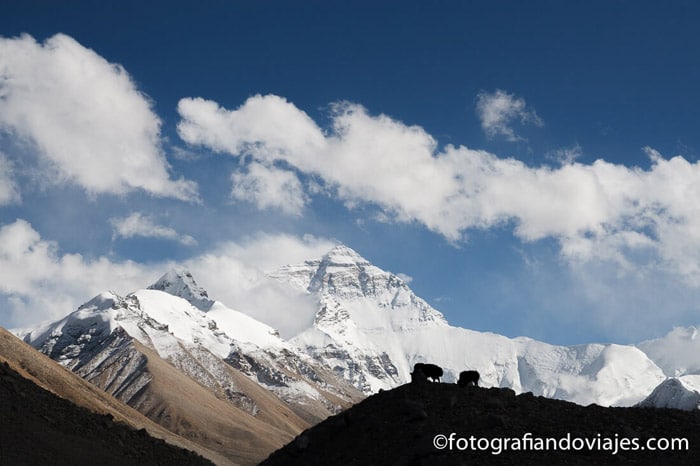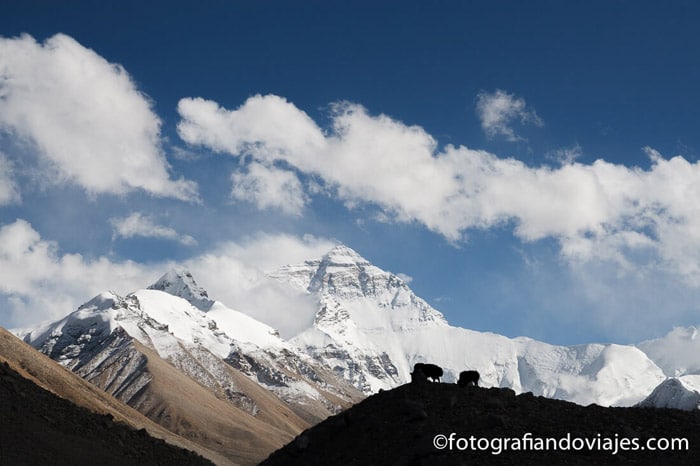 At the base of Mount Everest, the summit of the world28 days: Let Ana and Iñaki sum up their journey with their own words: "There are not many places in the world that thrill as much as Potala Palace or the spirituality lived around the Jokhang. And Tibet is not only Lhasa, but also its beautiful Buddhist monasteries, its lakes at thousands of meters of altitude, the incredible sensation of being in the base camp of the highest mountain in the world: Everest. We live unique experiences, such as sleeping in one of the cells of the isolated monastery of Reting. Or share dinner with a hundred monks in the monastery of Samye. Or see the magical Everest with the sky completely clear. Or walk around one of the highest lakes in the world, Lake Namtso. Or see thousands of Tibetans walking the circuit around the Jokhang doing prostrations and praying prayers. And above all, see the majestic palace of Potala, which is impossible to leave you indifferent."
Indonesia
And where do you start organizing a trip through a country that is made up of more than 17,000 islands? Without a doubt, one of its most popular islands is Bali, a destination known as much by backpackers or yogis as by those who are looking for rest, but Indonesia has a lot more and our readers tell us.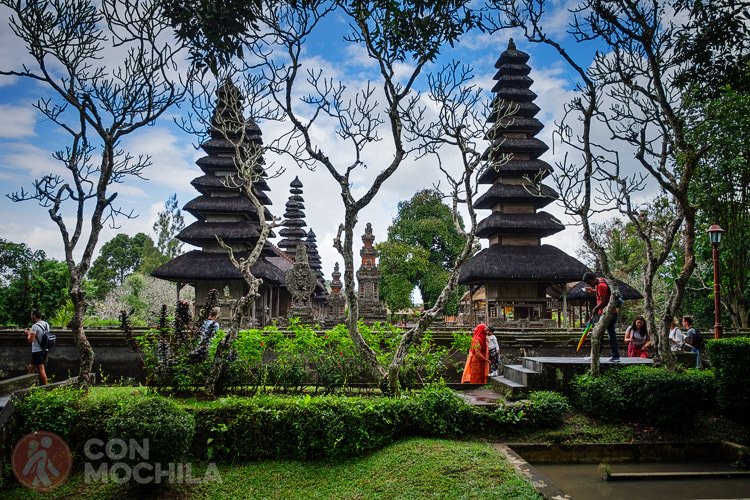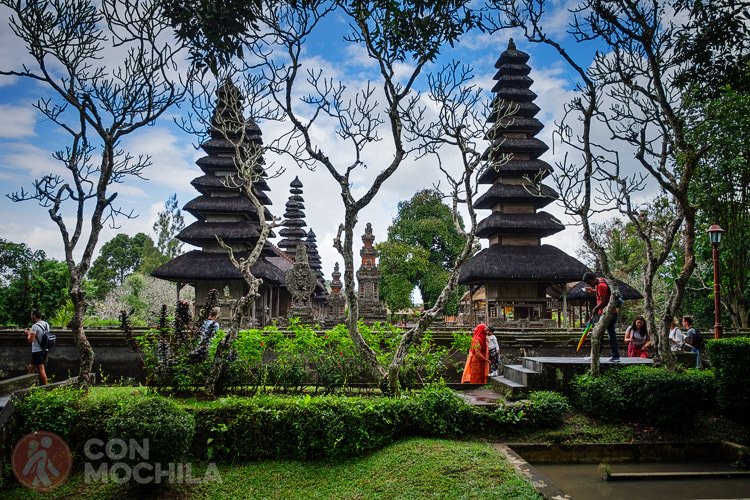 Bali21 days: Nava and Laura's first trip to Southeast Asia went to Indonesia. When they were planning their trip they realized that the size of the country and the number of islands forced them to catch many internal flights if they wanted to see many things, so they chose to "reduce the number of islands to visit in order to enjoy them more calmly", focusing on Java and Bali. We also think it's a good idea to minimize the traveler's carbon footprint.
Cambodia
That Cambodia is much more than the temples of Angkor we have told you on several occasions. If you decide to spend more than three days and visit more than just the temples of Angkor, you will see that it is such a varied destination that you can organise very different itineraries.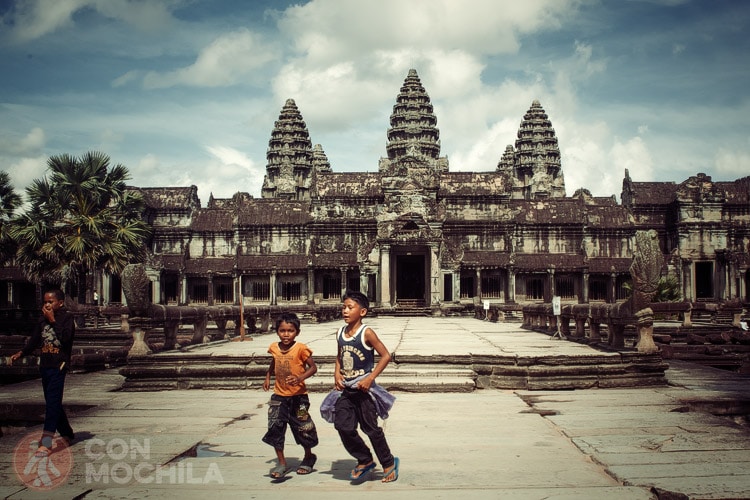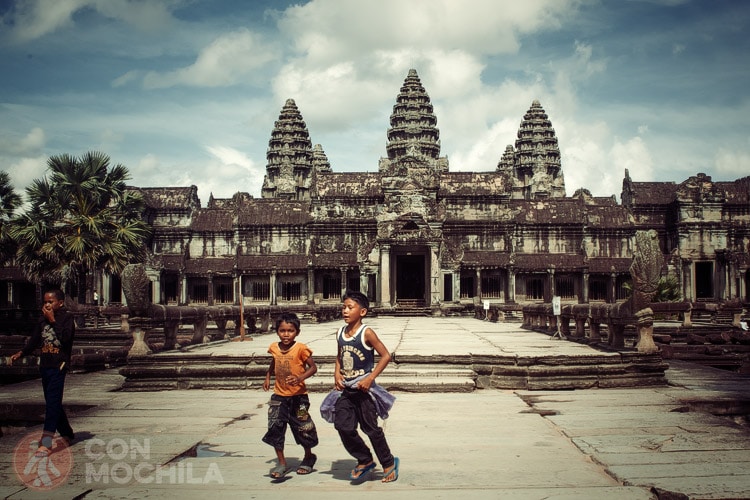 Angkor Wat37 days: Lauri and Alex spent their weeks in Cambodia, and if you don't believe it, go to the link and look at the map with their itinerary. "What was clear to us from the beginning was that we wanted to enjoy it to the fullest, without haste, calmly" so they started in the capital Phnom Penh and went around the country through the more rural area Kompong Cham and Kratie, reached Mondulkiri, did not miss the temples of Angkor and also visited the beaches.
India
After the first few weeks, in India one could spend half a lifetime and not have finished discovering it (or possibly understanding it). The Asian subcontinent is so large and so varied that from a trip south to one north one has the feeling of having been in two different countries. But chaos is always their common denominator.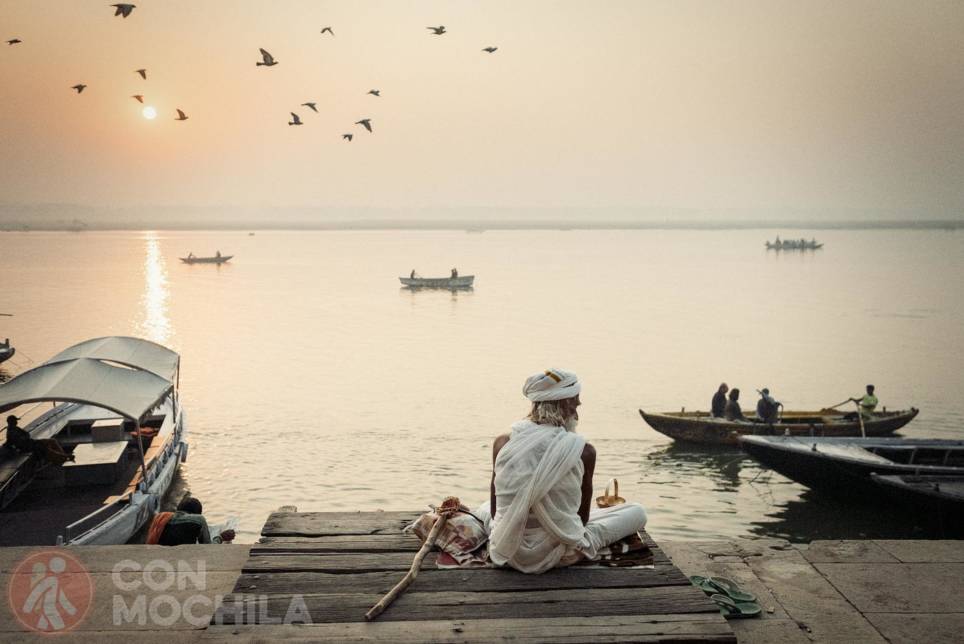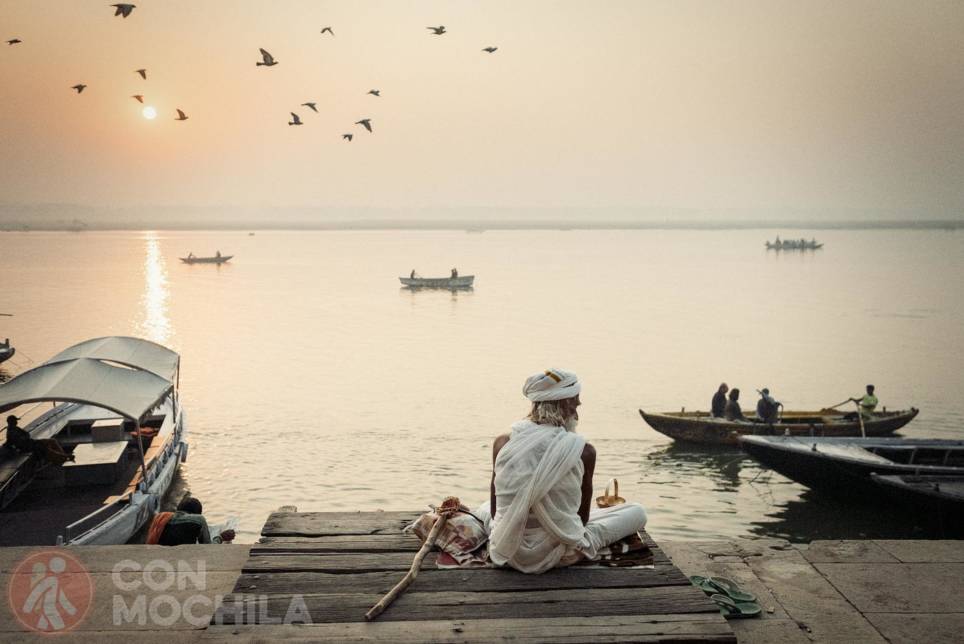 Varanasi3 months: Víctor and Raquel's is one of the most complete that we have been sent, but of course, 12 weeks give a lot. They dedicated enough time to Rajasthan and part of the center north to then end up in the south, but they say that "it can be done in less days since places like Púshkar or Goa we have been more than 10 days, although when you know these places you will understand why".43 days: Lola and Jandro preferred to travel the northeast in their third visit to India passing through the states of Orissa, West Bengal and Sikkim. "Atmospheric and acoustic pollution and dirt are especially present throughout Orissa and Bengal, except in the northern part. There is little monumental wealth and the gastronomy is unattractive", but in her opinion "all this is compensated by the tranquility and beauty of North Bengal and especially of Sikkim".36 days: Lis decided to go further north to Amritsar, Chandigarh and Shimla and then to cross the heart of India to Calcutta. The simple fact of doing it alone already has merit, but it also reached Manipal. "It's a place that can be difficult to manage and can sometimes put all your senses to the limit, but above all it's worth living".29 days: Xisca, Rocío and Esther focused on the south, specifically from Mumbai downwards: Varkala, Cochín, Ooty, Mysore, Madurai… "Most of our route was made by train except for one journey or two that we made with a private driver and two or three by public bus. All journeys in sleeper class! And so quiet, there was no way to buy another class."
Sri Lanka
Sri Lanka is nature and culture in the form of temples, ruins, national parks and beaches. Traveling around the country in tuk-tuk is an unforgettable experience and some of our readers liked the idea so much that they decided to rent one too.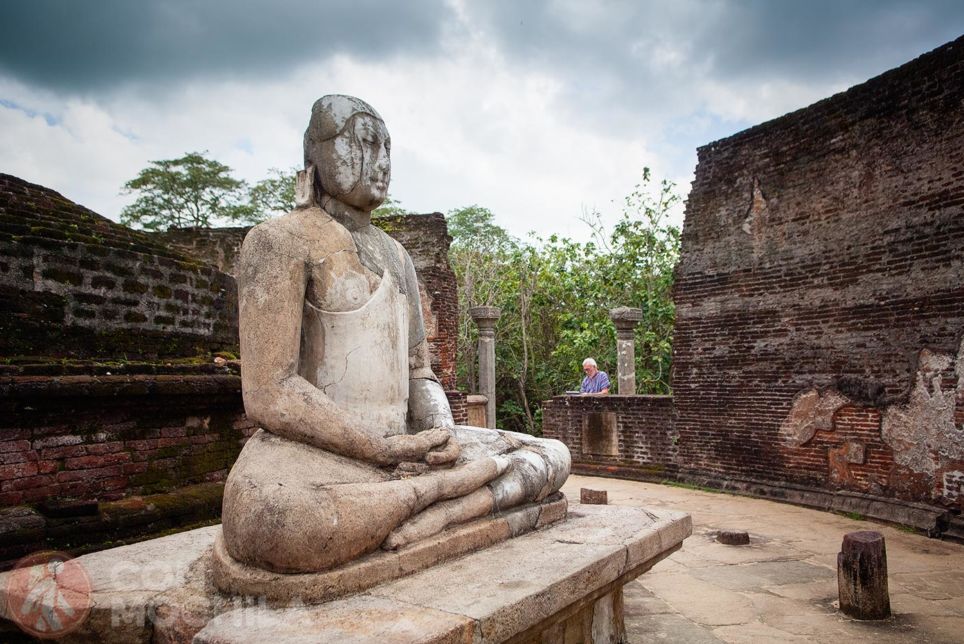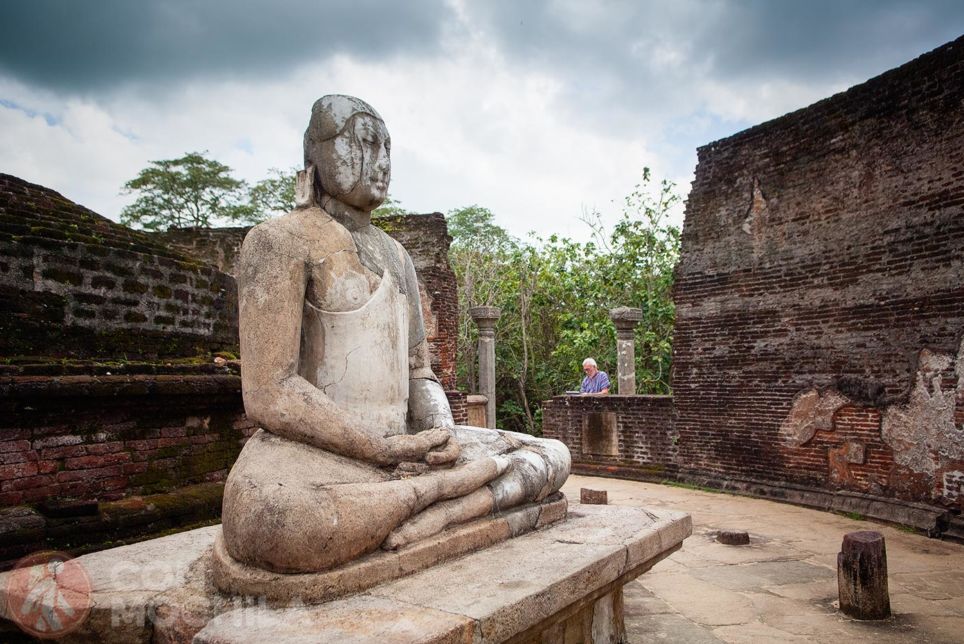 Polonaruwa24 days: Neus and Raul's itinerary through the center and south is super complete. They visited essential places such as Anuradhapura, Sigiriya or Dambulla, stopped in the center to see the highlands and then decided that the part of the beach would go southwest including Galle and Tangalle. "Sri Lanka was magical for us, it reminded us of India, but without the 'bad' things "23 days: quite similar to the previous one, Ana and Victor's itinerary includes previously overlooked places such as Polonnaruwa, Minneriya or Udawalawe. "It's a very easy country to travel on your own and extremely safe. The friendliness of its citizens is something to emphasize, we have felt very comfortable. There is a variety of incredible landscapes, the architecture is less spectacular than in other Asian countries but still interesting,
Vietnam
Another of our favorites is Vietnam, because that route we did on a motorcycle for 65 days was one of the greatest adventures of our traveling history, with its good things and its bad things.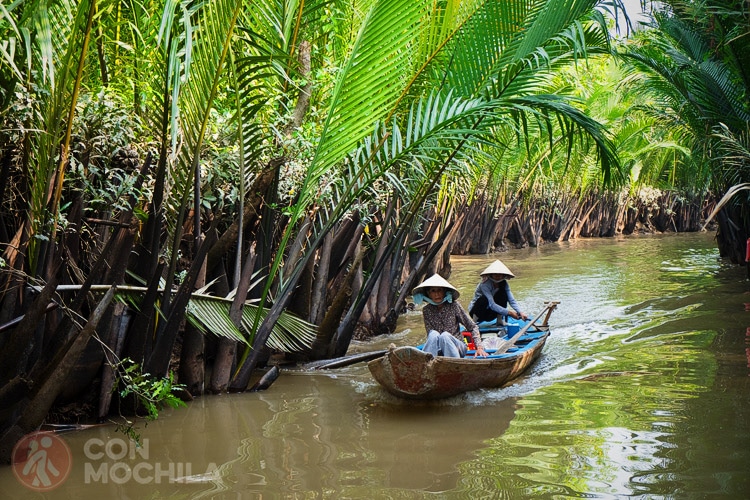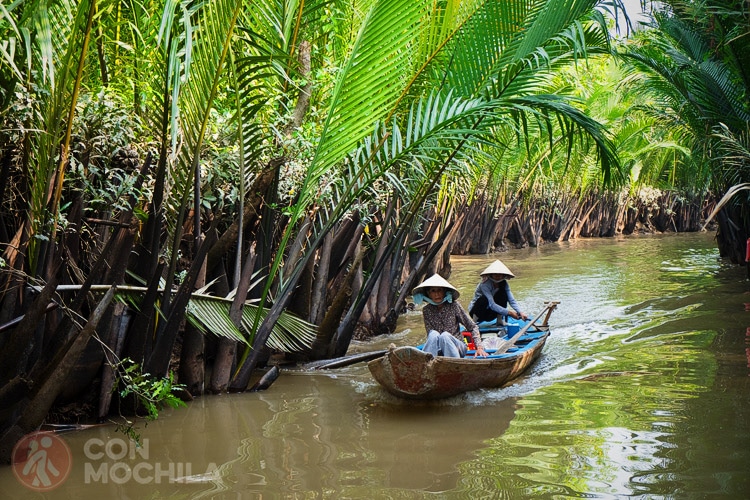 Mekong Delta28 days: Mayte and Raul dedicated each and every day to Vietnam, and we especially like the emphasis they placed on the south. "It's beautiful from end to end, from the madness of Saigon to the calm of a garden lost in Hanoi or back in time in the beautiful Hoi An"
China
From China we have heard of everything, people who have had an unforgettable experience and others who never want to come back. And then there's Luís, who takes another look at it and wonders if China is transforming the world…
The Great Wall19 days: I will add nothing more to the review by Núria and Lluís: "This itinerary through China through the Silk Road begins in Kashgar, in the westernmost end of the country, to return to Xi'an, city where we will finish this route. During the trip we will visit mythical cities like Kashgar, we will cross deserts like Taklamakan, we will visit mud mosques of Afghan style, we will climb the walls of ancient fortresses, we will marvel at enormous statues of Buddha and we will take a first contact with the Tibetan world visiting the monastery of Kumbum and finally end up in the cosmopolitan city of Xian. A route for travelers who want to leave the classic circuit and who do not mind spending long nights on the train, in exchange for knowing a little the three major ethnic groups of China: Uighurs, Tibetans and Han Chinese.21 days: The one of Monica and Sergio has nothing to do with the previous one, because they traveled the east of China including in the itinerary destinations like Shanghai, Guilin or Yangshuo. Above all we would highlight its incredible landscapes and people, which surprised us very much, the idea we had of the Chinese has nothing to do with reality. Here we see them in their shops, quite closed and not very communicative, but there they are not communicative at all in spite of a great obstacle such as language. Generous and always ready to help you and get to know you, especially in small places".
Thailand
Have you ever dreamed of picking up your backpack and making a trip to Thailand on your own? Would you like to get to know those paradisiacal beaches, those cities full of temples and those tropical landscapes? More and more people are visiting this Asian destination and more and more dare to go on their own.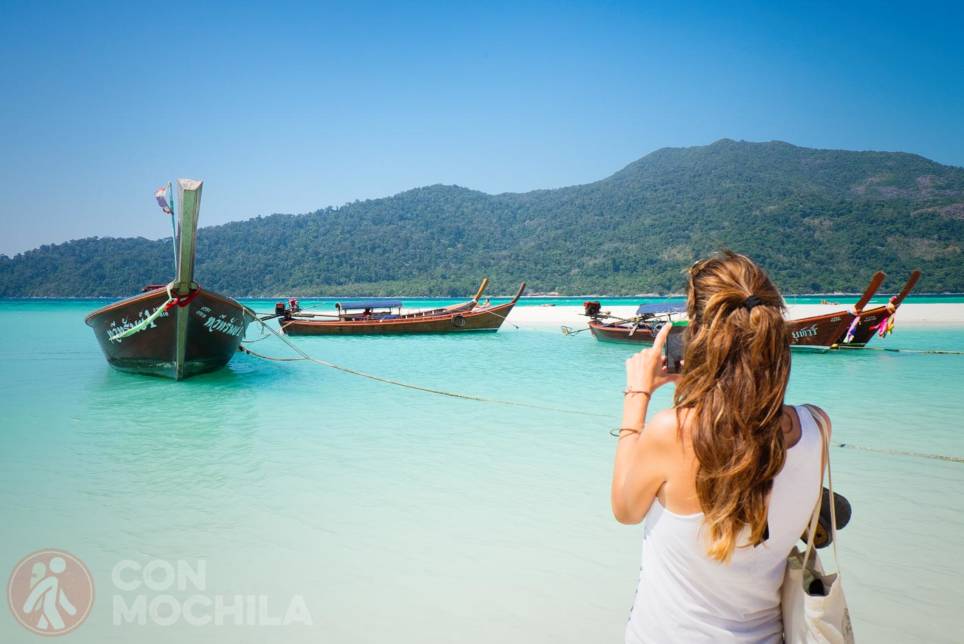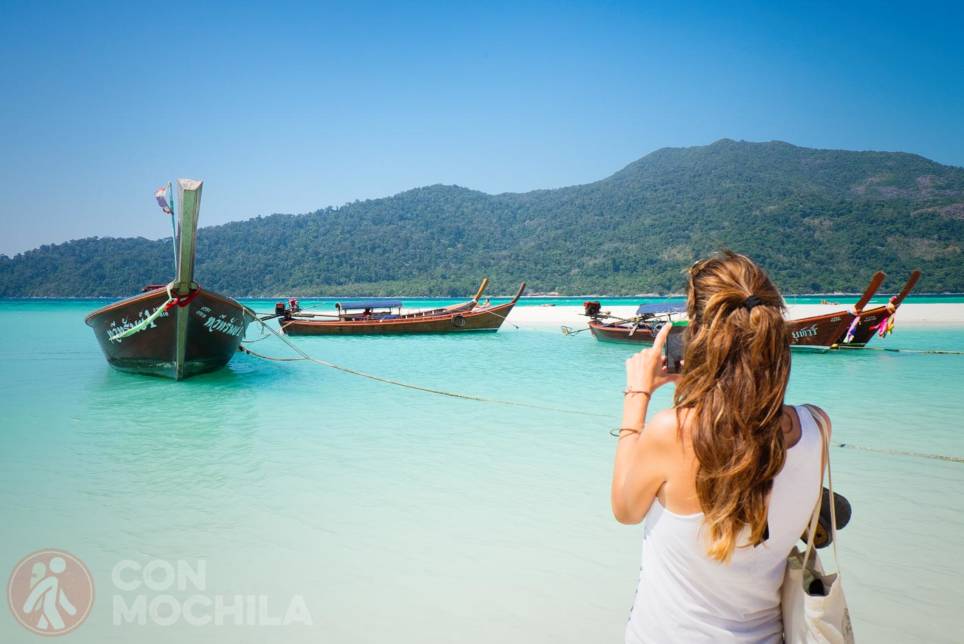 Longtail boats in Sunrise beach, Ko Lipe29 days (north): If you are willing to make an alternative trip and want to know a more genuine Thailand follow in the footsteps of Susana and Íñigo. They decided to explore the north no matter what is more touristic and what is not. Mae Salong and Phayao were the most enjoyed, in Mae Hong Son began hitchhiking and of course also stopped in more popular places like Ayutthaya, Chiang Mai, Chiang Rai or Pai (even if all is said, the latter did not like anything). 59 days: this is a clear example of a classic itinerary but very well enjoyed because each destination dedicated several days. In the words of Musy and Alex "We travel very slowly, we like to soak ourselves to the maximum of the country in each destination". It seems that what they liked most were the beaches because their stay on islands like Koh Lanta, Koh Tao or Koh Phangan was longer.
Iran
Talking to other people and following other blogs we have realized that more and more travelers are no longer afraid of Iran.
Kashan, traditional house of Borujerdi30 days: Say hello to Lola and Jandro who are coming back, this time to tell us about their trip through Iran: "We were surprised by the large amount of tourism, organized and free, that at this moment is traveling through the country".
Russia Mongolia and China (Trans-Siberian)
Let's end the list with a train route, a truly moving itinerary!
24 days: this is what it took Cris and Miguel "to travel through three countries like Russia, Mongolia and Beijing through the longest railway track … From St. Petersburg to Beijing, passing through the unknown Ulanbator and through the Mongolian steppes … Three weeks in which we live a constant change of landscape, people, physical features, language, currency and culture that we strongly recommend to you".
Have you made a trip even more epic than the ones we have just shown you and do you want to share it with more people? Well, don't think about it and fill in the following form!