I'm the luckiest woman in the world. My husband is a worker and, contrary to what other men do with their wives, he has never hit me, although our marriage was arranged by our parents and love was not part of it. I am also fortunate to have given birth to three precious creatures, two daughters and one son, which brighten my days.
We live in a house built with good quality wood, and we own four buffaloes, two pigs and a very populated chicken coop. We cultivate an orchard that doesn't stop bearing fruit. And we've been told we're going to have electricity soon.
What really feeds us and contributes some money to the family economy are the rice fields, which give us a couple of good harvests every year. We could take three, but since we even have the pleasure of selling part of the rice, we prefer to let the land rest a bit.
We, too, need to rest, for spending the days plummeting under the sun while we plant the buds is quite exhausting. This will be followed by the task of periodically clearing the weeds and the night guard to sound the alarm if some animals leave the jungle that may destroy the crops, either to eat them or simply because it gives them to cross through them.
I feel fortunate to have to carry out such hard work for the benefit of our family, their present and their future. Besides, we do them in a group, chatting, joking or singing. I don't even want to imagine what it would be like not to own land and have to work for another in exchange for four coins and a miserable amount of the same rice that you have irrigated with your sweat.
Yet the best of my fortune has to do with where we live: a very rich land in central Vietnam, where it often rains and where fruits of all kinds grow.
We are quite a distance from the nearest road, and to transport to it what we want to sell in the market, we rent a tractor from a neighbor. By neighbor I don't mean it's right next door, since his farm is about three kilometers from ours.
But what makes the place in which we live a real wonder is not the land, but the water, the river that crosses them and brings us more fish than we can eat.
It also serves as a refuge on afternoons when the heat really squeezes. Then the whole family is refreshed with a dip that can last a long time. To take no chances, we've all learned to swim when we were little.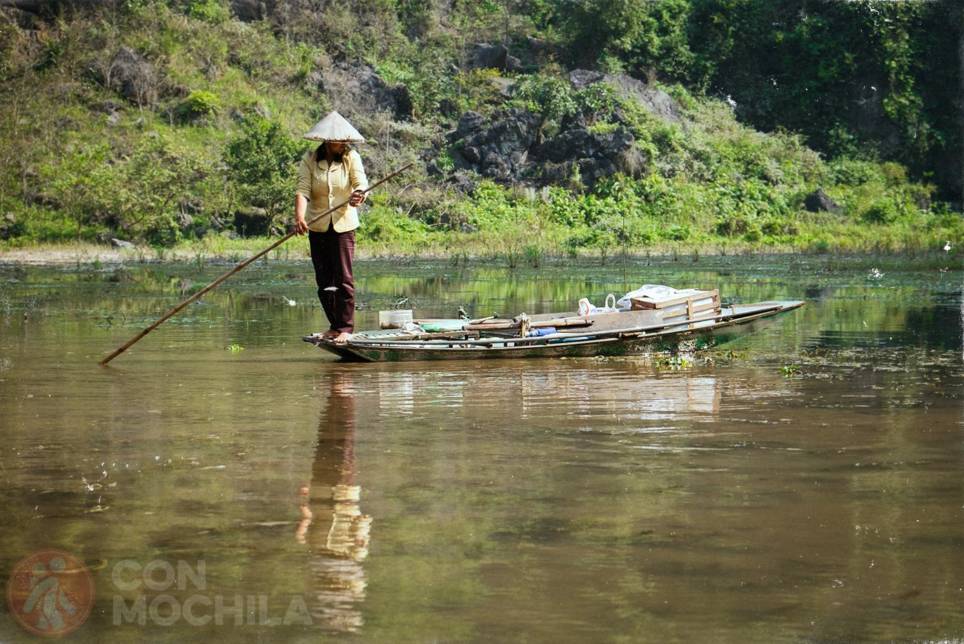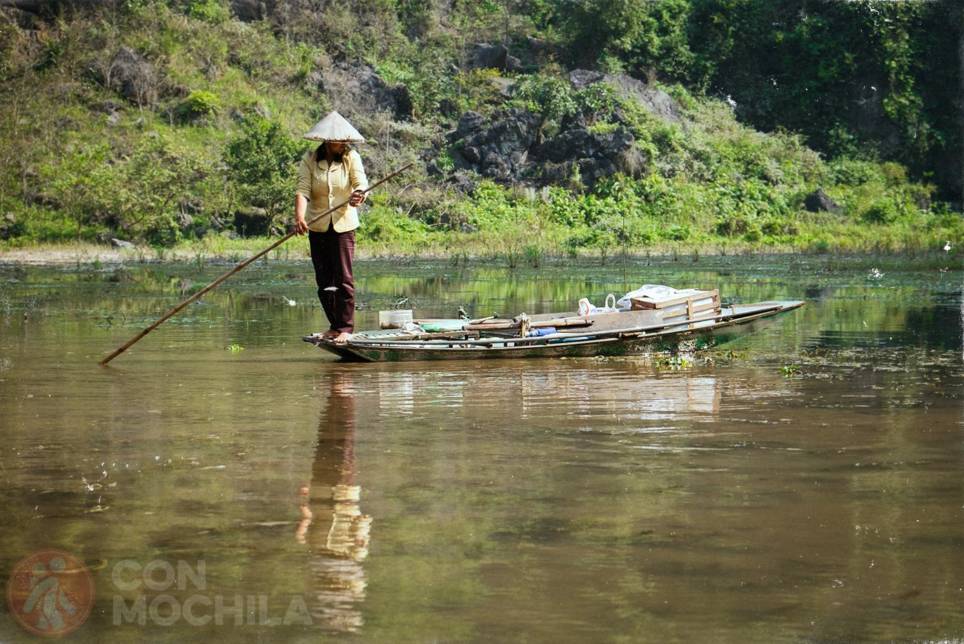 Our traditional method of transportation are the slender boats owned by any family living near the river. With them, and as I do in the photo, we arrived at the market without having to go to the road. In addition it is a very nice route between the jungle where the annoying noise of the vehicles is not heard, only the one that makes the animals and the birds, that rarely let themselves be seen.
Am I or am I not lucky? Yes! No one can deny it. But I forgot to mention what would eliminate the slightest doubt that I was lucky: health. I don't even remember the last time someone in the family got sick, without a single occasion being a serious one. We know how to remove venom from stings, whether dangerous or mild, from a snake or from an insect. We are also skilled at healing wounds and preventing them from becoming infected. Because of the environment in which we live, small accidents are inevitable; but we have never had to transport anyone to the hospital.
I can also congratulate myself for two more reasons. All of us are genetically healthy, despite the fact that there are many families in the surrounding area who continue to suffer the effects of Agent Orange thrown at us by the US army during the war. The first victim might have been the grandfather, or even the great-grandfather; but his grandchildren and great-great-grandchildren were born, in some cases, without eyes, and in others without vocal cords or eardrums. What a pity, isn't it? And what a shame! In what sickly head can such a barbarity fit?!
The other reason for which I must congratulate myself is also shameful and has to do with the personal mines and bombs that are still hidden in many places. They often continue to cause new deaths, even after so many years since the damned war ended! Fortunately, something like this has never happened to us.
Does anyone still doubt that I'm a lucky woman?


DIVERGENT STORY, by Nando Baba