-The correct way to call our relationship would be to say it's nomadic.
-Nomadic relationship?! I don't know if the Royal Academy of Language would accept this expression.
-Anyway, what other adjective could we give him? -Haven't we always met in different places?
-And never in our land.
-The Earth is ours! -I'm sorry.
-That's exactly what I wrote down when I renewed my passport in Kuala Lumpur. -Permanent address? -Earth. Even though, logically, I was not accepted, the Spanish embassy official had a sense of humor and excused himself by saying that I was missing my zip code.
-Remember, Nando, if Earth had a zip code in the novel Hitchhiker's Guide to the Galaxy?. -I do.
-Ha, I don't think so.
-But to get back to our relationship being nomadic, I'd like to check on your wild memory. -Could you tell me what year we met?
-2015.
-Station?.
-Summer.
-People and country?
-Kanchanaburi. Thailand.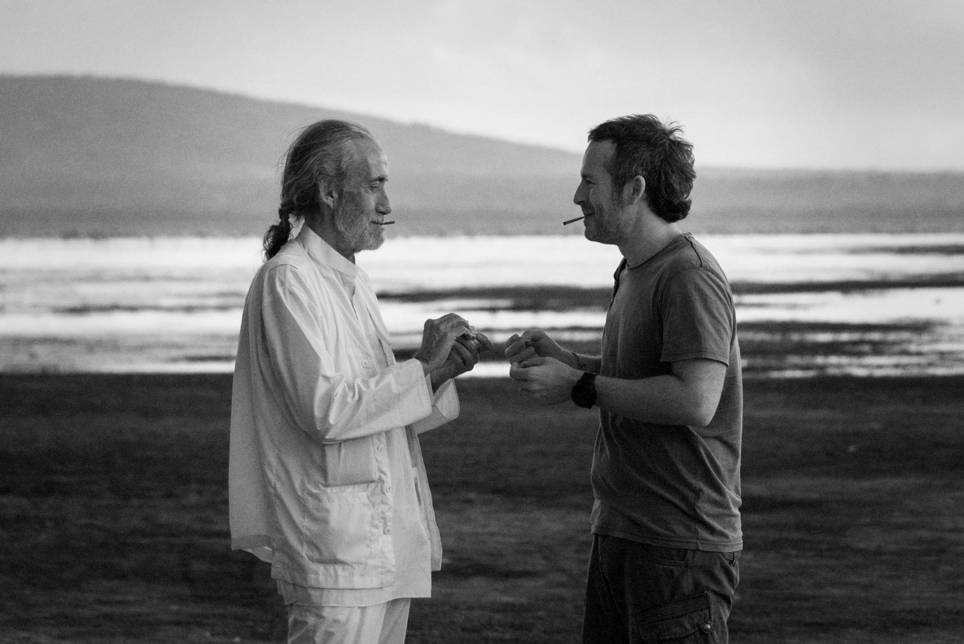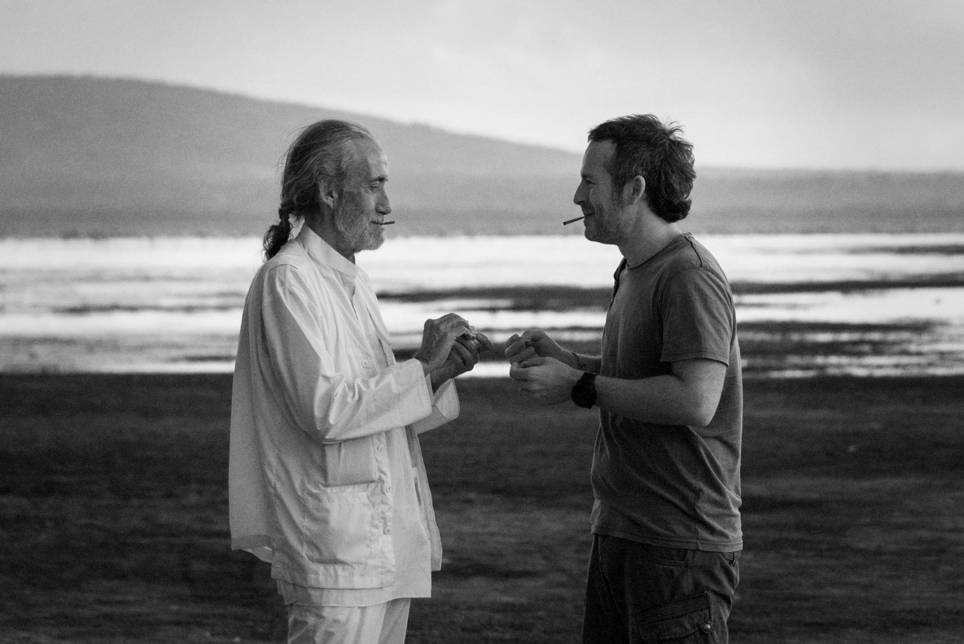 -What about the next meeting? -What about the next meeting?
-One year later in the same town and in the same pension. But enough with my brain cells, Toni: now it's your turn. Where and when did we meet for the third time?
-Chiang Mai, northern Thailand. Spring of 2017.
-That's where Songkran came in to the comedy of our lives. That funny cat of yours was responsible for us meeting again three months later on a certain Malaysian island. And the fifth meeting?
-In Kashi, the several thousand year old district of Varanasi, the Indian city best known in the West for Varanasi. Was it in the autumn of the same year 2017?
-Exactly, and we spent a whole month there.
-To remember all those runs I have to sort them out in my mind as if I were putting them in a file.
-And rightly so, for we do not stop! There are times when I wake up at night and, if I stay in the dark, I don't know where I am.
-Wow! -And you're not worried?.
-Oh, no, on the contrary, I find it exciting and fun, and it gives me a nice feeling of freedom!
-Ha, you're crazy.
-Good comparison: I'm free as a goat.
-Let's move on. -Where and when did our paths cross for the sixth time?
-Against India. It was in Matura, in the late autumn of 2018. –
-From there we went by train to Ujain.
-And then Bundi. How beautiful was the -haveli we stayed in, right?
-Yes, it was an old palace that oozed history everywhere, like the rest of the city. We completed that journey by going to Pushkar and Jodhpur.
-And then, already, the bomb, boom, when we were in Kenya at the end of winter last year and they took this picture of us on the shores of Lake Nakuru.
-First we toured several national parks.
-And then we rested near Mombasa, on a beach called Diani.
-Many times trips organized in advance and according to dates fixed by circumstances, as happens, say, with work holidays, do not have the cosmic connection of those who are simply improvised. And, whether due to the weather or the presence of many tourists, they rarely come close to perfection. But this was not the case with our Kenyan safari.
-Exactly, because despite having planned it several months in advance we were almost always able to do it alone and just before the start of the rainy season.
-Hostia, we forgot our Vietnamese journey and all the marvels we saw in Hanoi, Hue and Hoi An!
-Don't you think most people must feel the same desire to see the world as we nomads do? -I don't think so.
-Yes, of course. Picasso said that all human beings had a genius inside them that it would be good to encourage rather than suppress; and I think that, likewise, most humans are born explorers and would like to stick their noses to the ends of the earth.
-But almost everyone keeps that personal Marco Polo locked up in the closet because they are afraid to leave their mother's skirts, or in other words, the security behind the closed door of their little house.
-that's the golden cage they've barricaded themselves in.
-Everyone with their madness.
-Anyway, in life it is essential to choose a menu that suits your taste.
-The menu of life! I like this expression and, with your permission, I'm going to use it.
-Sure. And it's important. Because if someone chooses one that is not right for their body and, let's say, tries to imitate the great adventurers without being really prepared to do so, they will hardly survive.
-In the 1990s I met a young Belgian in India who, he explained, had come to that part of the world in search of adventure and was planning to visit Kashmir. I warned him that going there would be really dangerous because a real civil war had broken out, but he laughed at my apprehensions. A few weeks later his picture appeared on the front pages of the press: a group of Islamic guerrillas had kidnapped him and threatened to behead him unless the police released one of their leaders who was behind bars. I remember the case because, after unsuccessful negotiations with the Indian government, it was finally executed. I suppose I'd die satisfied that I'd had a real adventure.
-As we said before, we all want to have adventures, but those who are not born to it will die in the attempt, whether due to accidents, illness or evildoers.
-Once, on my way from Egypt to Sudan, I crossed Lake Nasser in a crowded boat. A ship that on the next trip caught fire and sank, and all those who traveled on it were eaten by crocodiles.
Westerners do not suspect that just taking a bus in countries like India, Nepal, Peru, or Sudan is an adventure in which many things can happen, from falling off a cliff three hundred meters deep to crashing head-on into another vehicle on a blind curve.
-Or that terrorists stop the bus and machine gun the passengers before setting it on fire, as was about to happen to a fellow countryman of mine who, in Afghanistan, for a few minutes, lost a bus in which, during the journey, they killed and burnt all the passengers.
-Or that an avalanche of earth carries away several kilometers of road with all the vehicles that circulate through it and it is impossible to know the number of dead and missing people.
-Would you stay home and stop traveling if a psychic warned you that you were going to die from a tropical disease or one of those accidents?
-Good question. I will answer you with approximately the same words as Julius Caesar when he said that whoever surrenders to survive will die many times in one life. There are people who brake and there are people who accelerate; and, because I am one of the latter, I would choose to die young in advance, and of course travelling, rather than as an old man in a fucking hospital, being connected to dozens of tubes and unable to wipe my own ass.
-Some slow down trying to survive and others speed up to really live.
-And the right personal question each of us should ask is: do I live, or do I just survive?
-I believe that when we die, our souls examine us to see if we have passed the course.
-Course? -What course?
-The one with the life. And if, for example, someone has been a brilliant scientist, but has not studied other subjects, such as love, sorrows, adventures, or travel, his soul will catechize him and in his next reincarnation he will have to repeat the course.
-Do you believe in reincarnations, Nando? -No.
-Yes, but I don't find it funny to go through the same bullshit over and over again, life after life. I swear, one life would be more than enough.
-Do we reincarnate many times?.
-The Hindus say that we reincarnate thousands of times until we pass the last course.
-And we reach Nirvana? -No.
-That's what they say.
-Are you Indian? -No.
-No. I believe in God, but not in the religions that men have invented, although they all have their good things.
-What god do you believe in?
-I believe in a god who has no name, form or dogma. He is a tolerant and joking god who always insists that I have the right and obligation to choose for myself.
-Is there a temple dedicated to this unusual god? -No.
-Yes, of course.
-And where is it?.
-Hidden in my chest.
-Umm, all this philosophical talk has made me thirsty. -What do you say we go back to the cabin and have a few beers?
-Good idea. And we could combine such a pleasant task with a few games of backgammon.
-Let's go, we're leaving!
-How hard life is.
-Yes. -Ha!


DIVERGENT STORY, by Nando Baba