When someone asks me why I have this picture framed and hung in a preferential place in my office, I reply that it is because of its colourfulness, but above all because I took it with the first camera I bought when I was fourteen years old shortly after starting to work as an errand boy for this newspaper that I now run: the Madagascar Tribune. It is only half true, because the main reason I kept this photo with affection is due to the woman who appears in it, my late grandmother, who was the epitome of courage and a very careful warrior.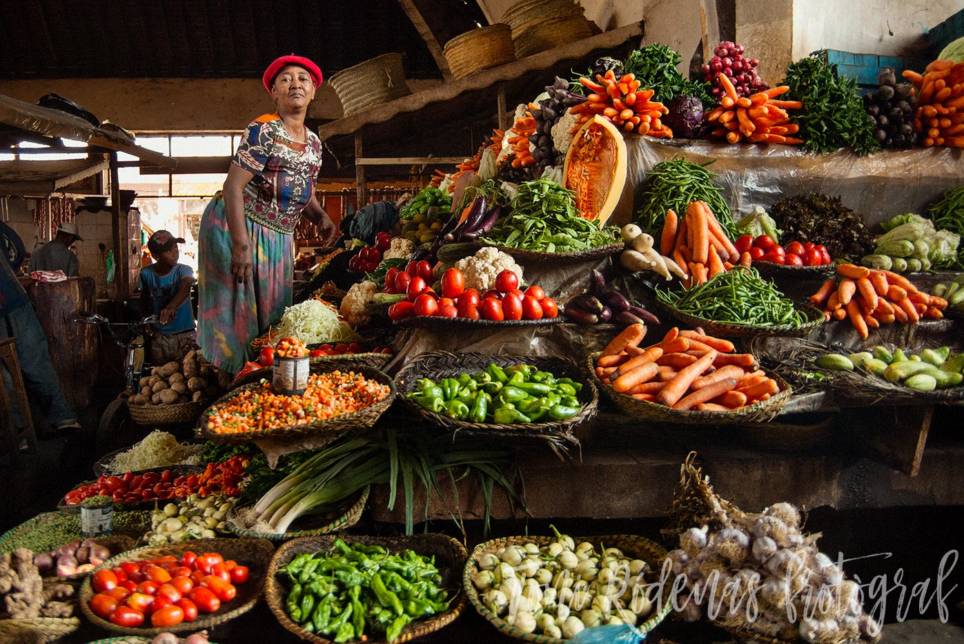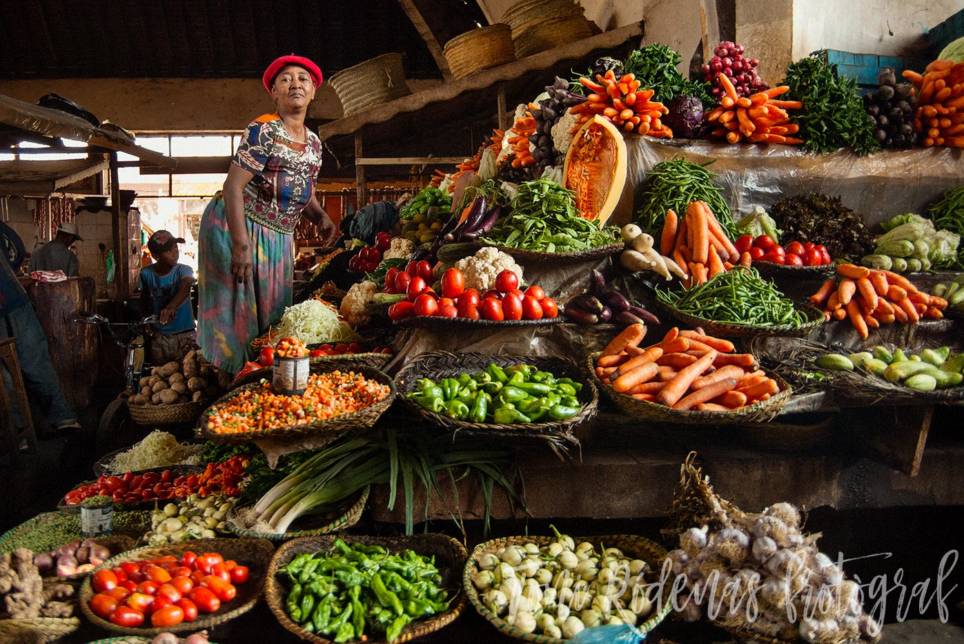 Despite being illiterate and speaking only Malagasy, and coming from a peasant family with few resources, during her adolescence she got a job as a maid in the capital of our island: Antananarivo. Her masters, who belonged to the upper class and held the culture in high esteem, agreed when she asked their permission to attend adult school courses in the evening. So, after working all day since she woke up in the morning, that little girl who would be my future grandmother, would go jogging to the school that some hours before would be occupied by some children who were almost older.
Among the thirty or so students studying in the same classroom, there was a young man in his twenties who was immediately taken by her. As she would describe it to me many years later, that boy, who worked in a printing shop and would become the love of her life, and also my grandfather, was handsome, friendly and a joker. He had the gift of the word and, when he expressed his opinion, even the teacher listened to him carefully.
He was also attracted by that student who was compulsively smiling at him, and they soon made an appointment: on Sunday, the day they were both free, they would meet in a popular park where couples would go for walks and do handstands. When they first kissed and confided in each other, he confessed that he belonged to a secret political organization that was fighting to expel the French from Madagascar. This information left her in a state of turmoil. Knowing that he was an idealist who risked, if not his life, his freedom, triggered the love hormones of my future grandmother, Boom! and she fell madly in love. However, as he later returned home, the excitement and joy of shared love was clouded by the fear that he might be arrested and beaten by the hated gendarmes.
At first, in the conversations that the new couple had, he was the one who had the lead. She talked about some social, political and philosophical subjects which, if she had not been in love, might have bored her; but, as she was not, she listened to him enraptured and memorized everything she heard. In this way, he broadened his limited culture and gradually contributed his own ideas to the talks.
One day he proposed that she accompany him to a secret meeting of the political organization to which she belonged. It was a challenge that excited and frightened her at the same time; the enthusiasm was provoked by the fact of joining her Romeo in that activity that they did not yet share, and the fear, of course, of ending up behind bars and with some broken bones.
I have read some of the leaflets that were published at that time, although they were strictly forbidden by the French authorities. They name the brave young woman who, together with her beloved, and despite being unable to read in full and having a little girl's handwriting, would become the leader of that revolutionary organization before she was twenty years old.
There is a famous photo of my future grandmother in which she dresses like a man, covers herself with a cap and holds a rifle. She got it from her boyfriend when the police arrested several members of her group and she and the rest fled Antananarivo to continue the fight from the jungle. At that time, she and her boyfriend showed up at a village church and, at gunpoint, threatened the priest to legalize their relationship by marrying them.
The former peasant and maid was transformed into a guerrilla capable of walking thirty kilometers in one night. They slept on the floor, burned in the sun and ate when possible. It was a very hard life, not to mention that the French army was constantly on their heels. But finally the great day of independence arrived: June 26, 1960. The French, now partners and friends after making our lives miserable, left our island with their tails between their legs, and our country took the name of the Democratic Republic of Madagascar.
Pictures of my future grandmother and those of what she called "her guerrillas" as they paraded through the streets of the capital and were acclaimed by the population, made the front pages of the newspapers. Those who manage to return physically healthy from a war usually bring with them the occasional emotional outburst. The one who would be my grandfather didn't know how to adapt to civilian life. He had become accustomed to fighting and running freely through the jungle and felt lost in the city. He got used to hitting the bottle and lost the job as an administrative officer that he had been given. The liquor, apart from making him old and destroying his youthful appeal, made his character bitter, transforming him into a sullen and angry guy who sometimes returned home with one eye to the funeral.
In my grandmother, the opposite was true and she reacted appropriately to her new situation. He got permission to build a small house on public land and the people provided the necessary wood and also the labour. When he saw that he would not receive financial assistance from the drunkard he had as a partner, he got a cart and started selling fruit and vegetables. Whether it was in the sun or the rain, she earned a few bitches by going around different parts of the city. Thanks to his popularity and the respect that people had for him, he ended up selling his products every day. Some time later, when she had already given birth to the one who would be my mother and was expecting the next child, she bought a stall in the market and set up the shop that appears in the photo, in front of which she would continue until the very day of her death.
My future grandfather was not good at anything, and the only door that was not closed in his face was his home because his wife, apart from being compassionate, still loved him as she did on the first day. What did continue to work well was that the alcoholic wretch was in bed, and over the next few years he repeatedly got his wife pregnant, giving birth to a total of five daughters and three sons.
As my mother told me, the usual image of the grandmother was to see her in front of her market greengrocer's with a big belly marking under her dress, and with a baby in her arms and another little one clinging to her skirt.
Grandma still appeared in the press once again. That's when she killed her husband by smashing his head in with a club. The warrior inside her woke up one evening to find that he, in a drunken frenzy, was trying to rape his eldest daughter, who was to be my mother. He didn't think about it for a moment and sent him to the other neighborhood. But after he killed him, he embraced his body and, sobbing, swore that he loved him madly.
Had she not been the heroine who fought hard against the French invader, she would surely have been sentenced to at least life imprisonment. However, because of her fame and the circumstances of the event, she was tried in a hurry and a popular jury found her innocent.
Another reason to have my grandmother's picture framed is to not forget her example, that of a woman of courage who always did the right thing.


DIVERGENT STORY, by Nando Baba