Japón es un destino donde, fuera de sus grandes urbes, la naturaleza esconde lugares increíbles y fotogénicos, entre ellos la popular Shirakawa-go. Como país montañoso, su geografía está marcada por los Alpes japoneses, una cordillera  que divide en dos la isla, formada por las montañas Hida, Kisa y Akaishi.
Shirakawa-go
In the Shirakawa and Gokayama regions, mountains and forests occupy more than 90 per cent of the territory. There is "the village of the white river", referring to the river Shō: Shirakawa-go, a village declared a World Heritage Site by UNESCO in 1995 along with its neighbor Gokayama.
It should be noted that this fact, along with the beauty of the surroundings and its famous traditional houses, has included this village in one of those essential for every traveller, which has inevitably made it more crowded. When we visited it, it was impossible not to feel like another tourist visiting an amusement park. However, if you avoid the more touristy dates and seasons or get up a little early, you can visit it with more peace of mind.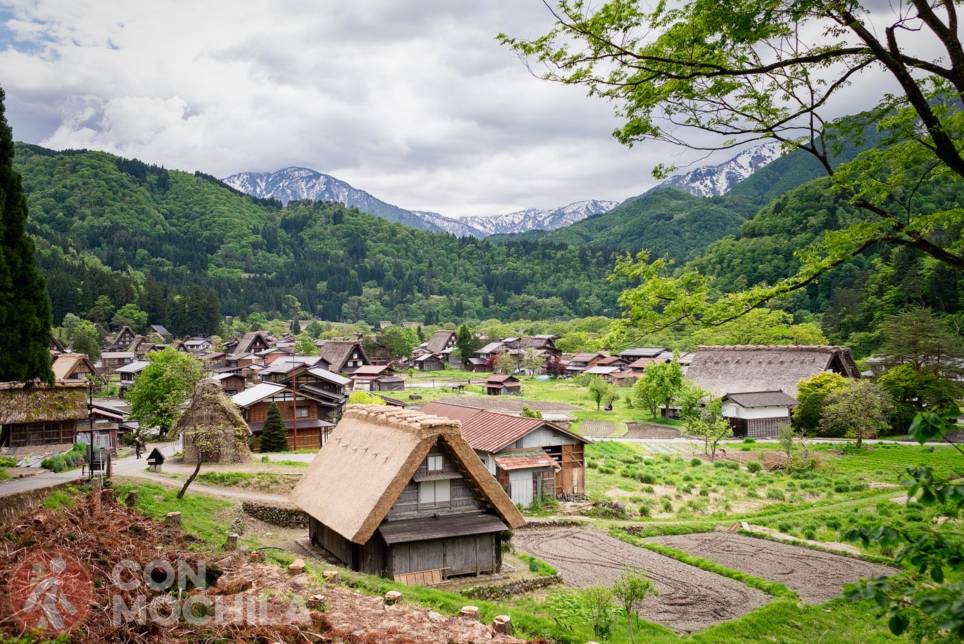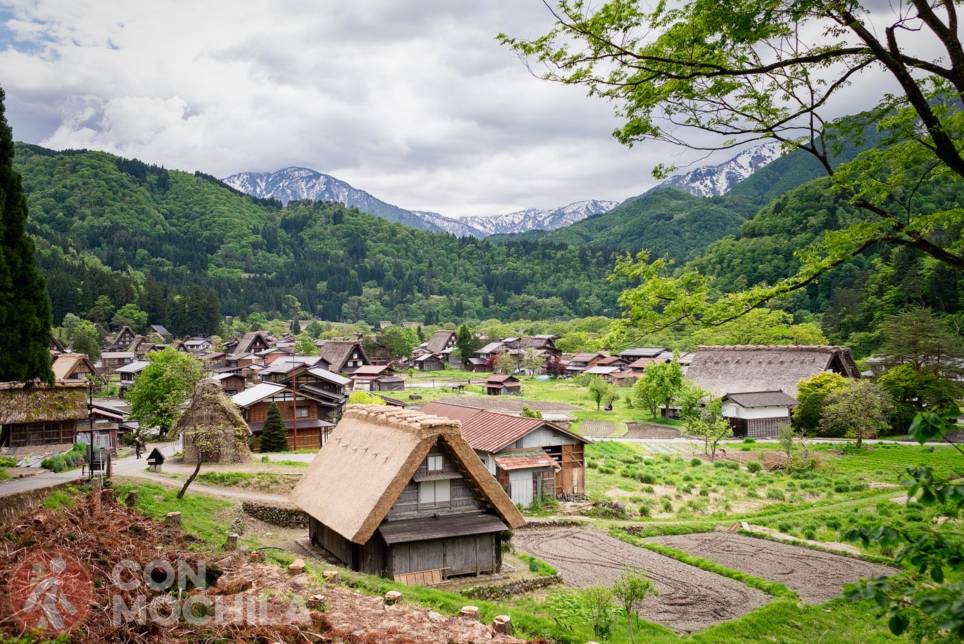 Welcome…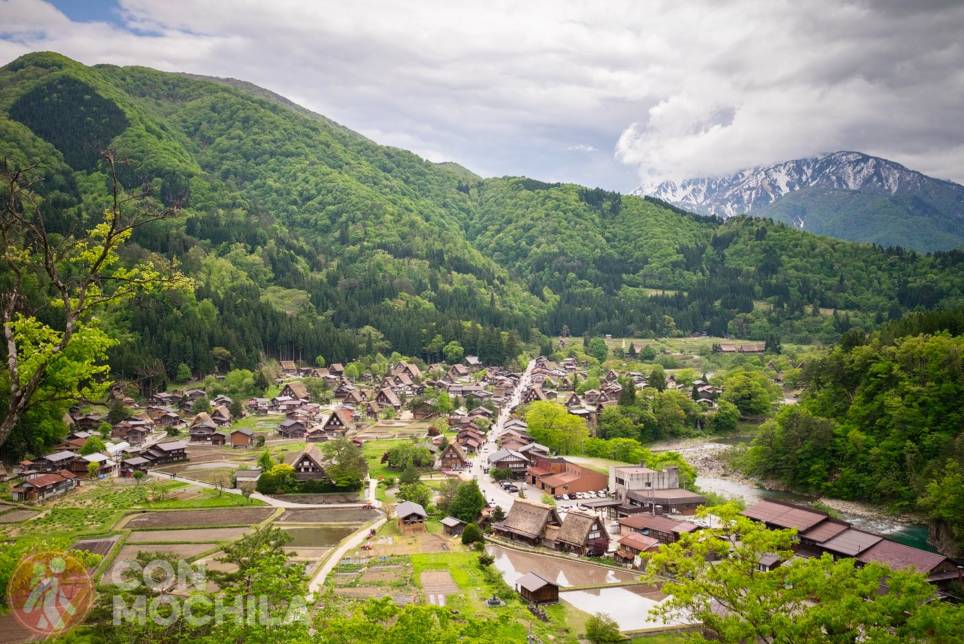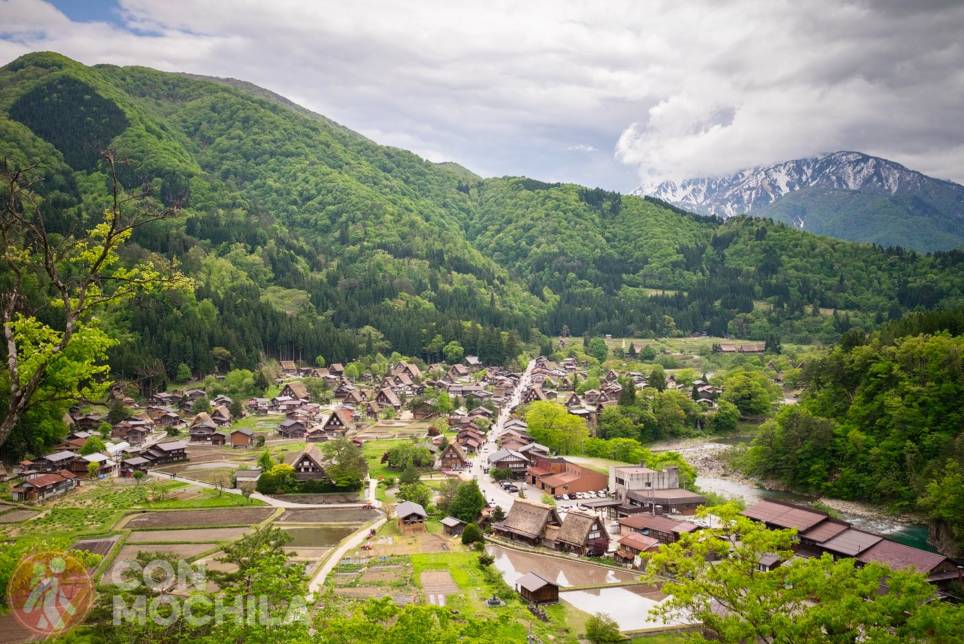 …to Shirakawa-go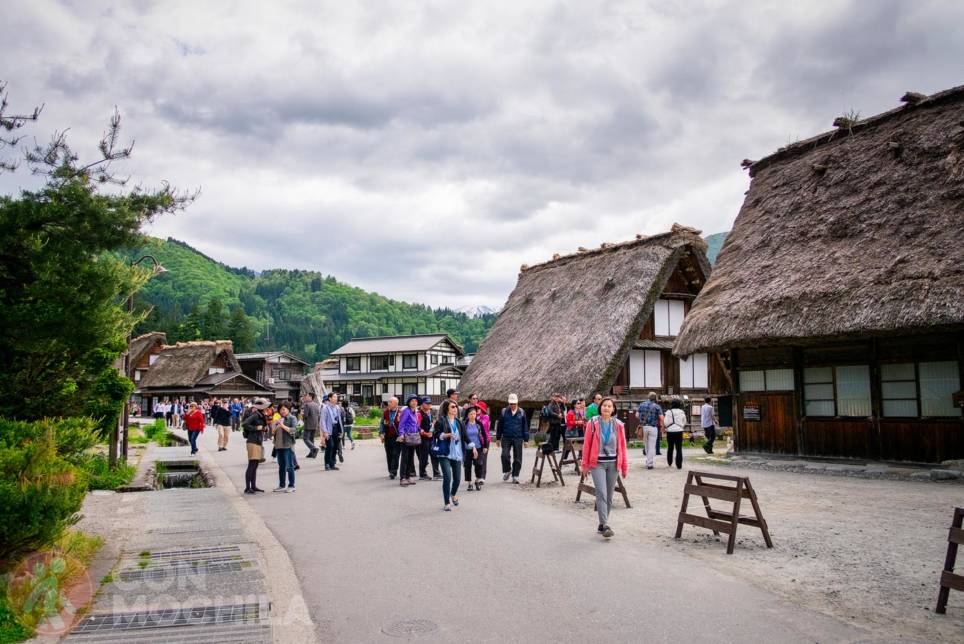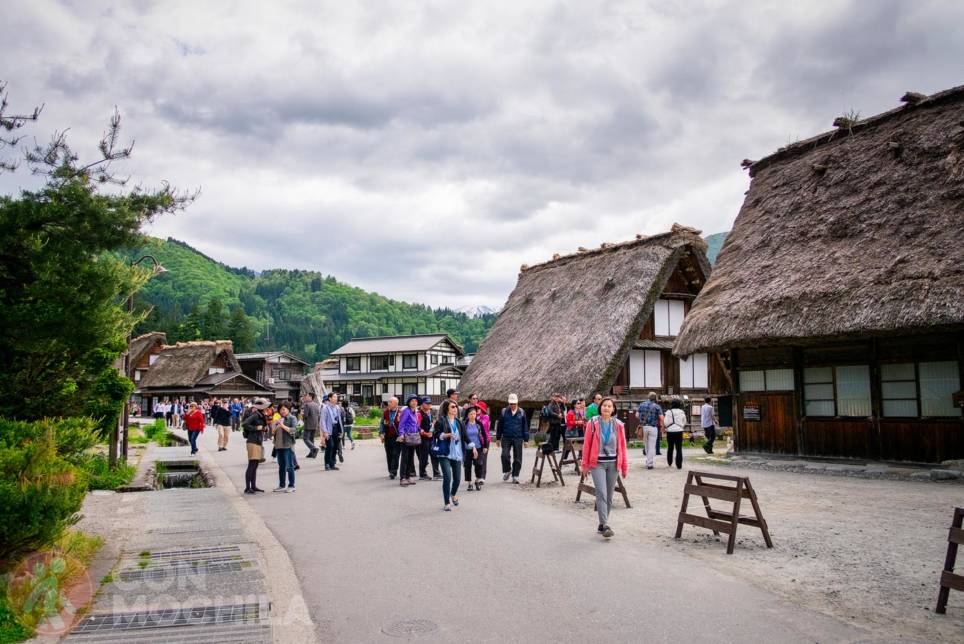 Visiting tourist group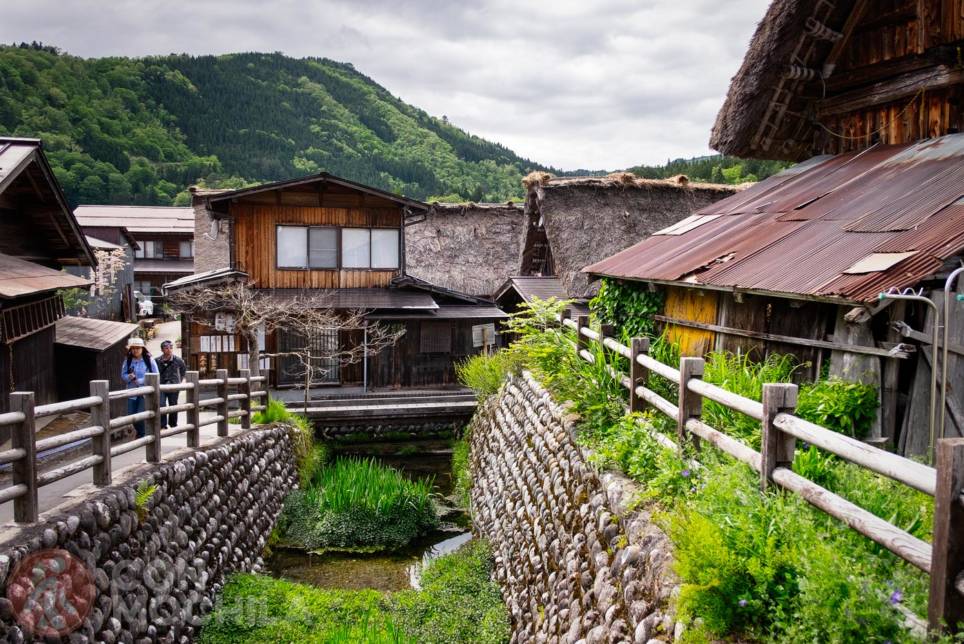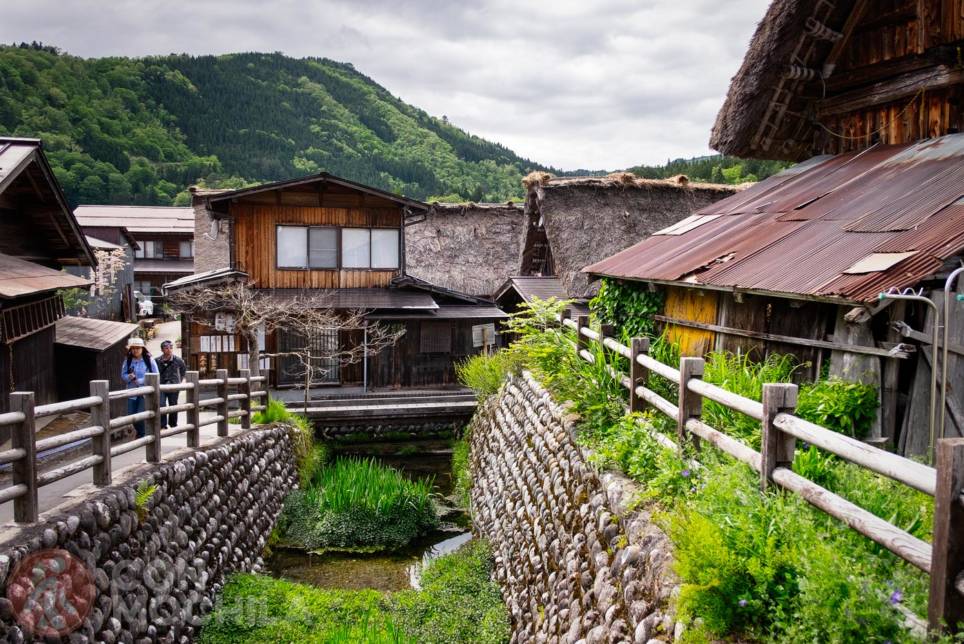 In spite of the crowd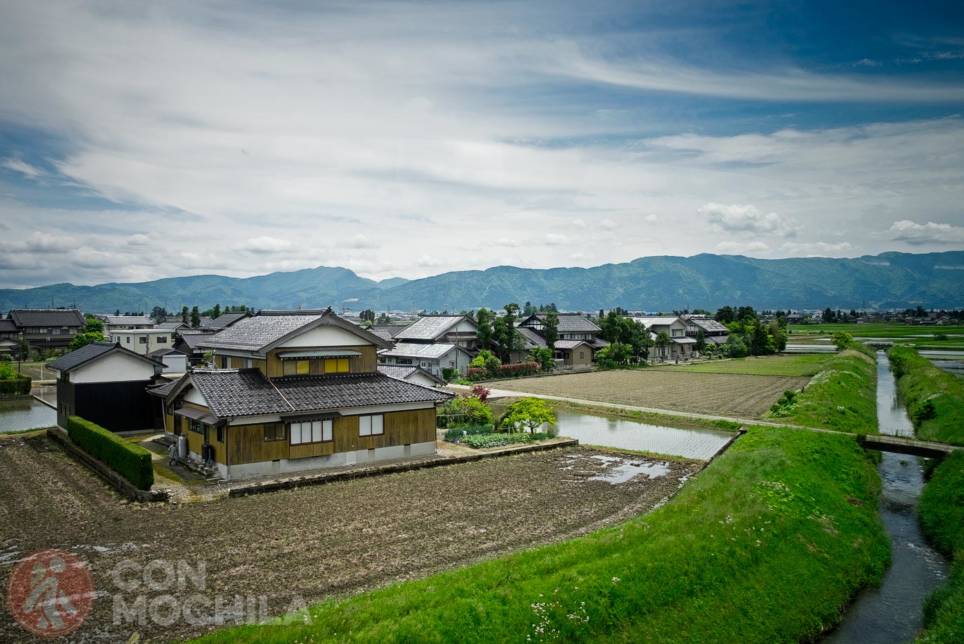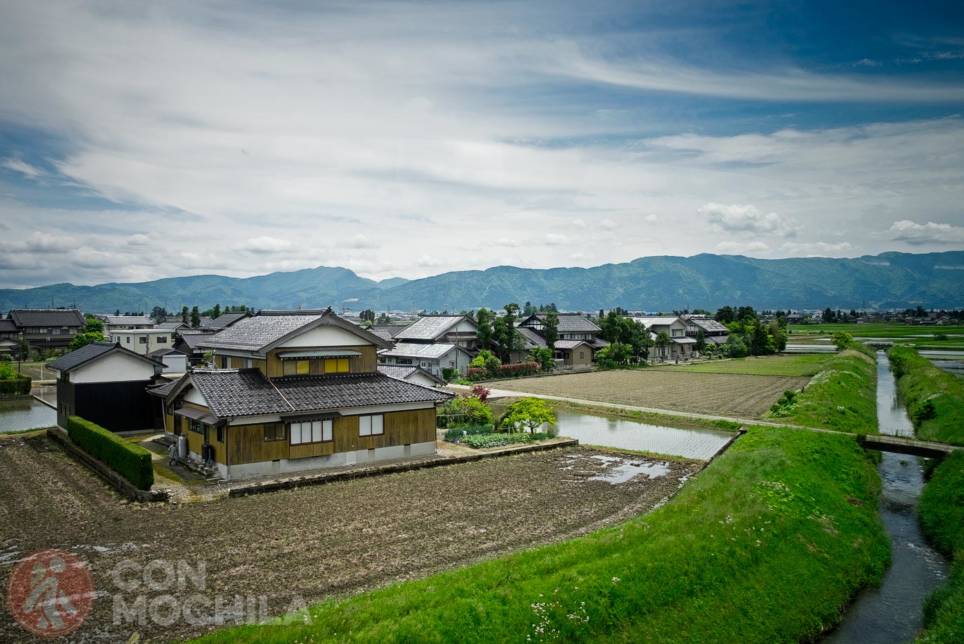 It's really worth it
What's in Shirakawa-go?
The protagonist element is its gassho-zukuri style houses, large houses with triangular, gabled and pointed roofs, where straw replaces tiles, preparing the structure to withstand the abundant winter snow. Its name means "in the form of praying hands", which makes clear reference to its characteristic roof. They can have around 180 m2 of floor space and several floors up to the attic, where silkworms were traditionally bred.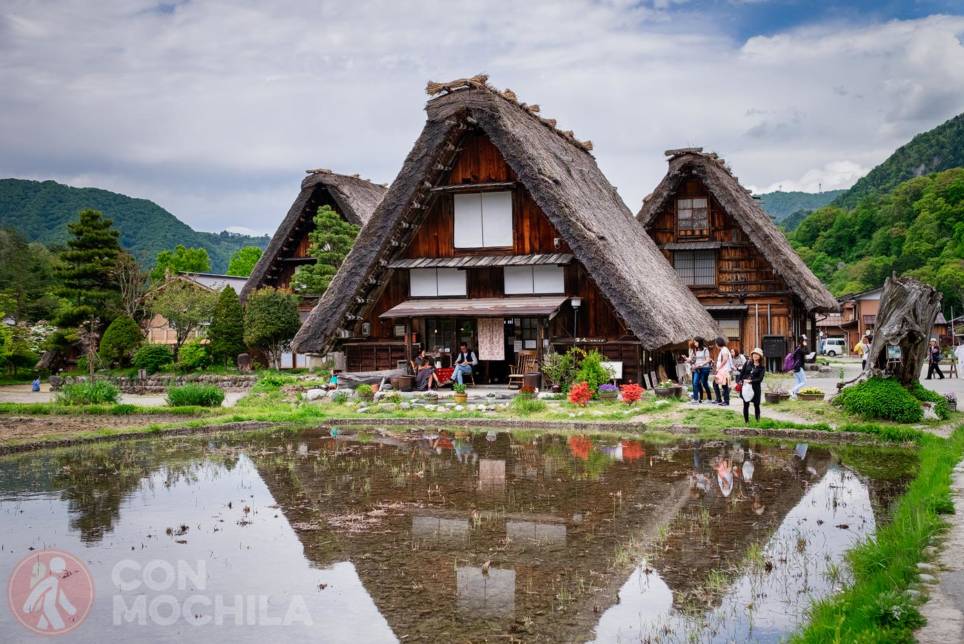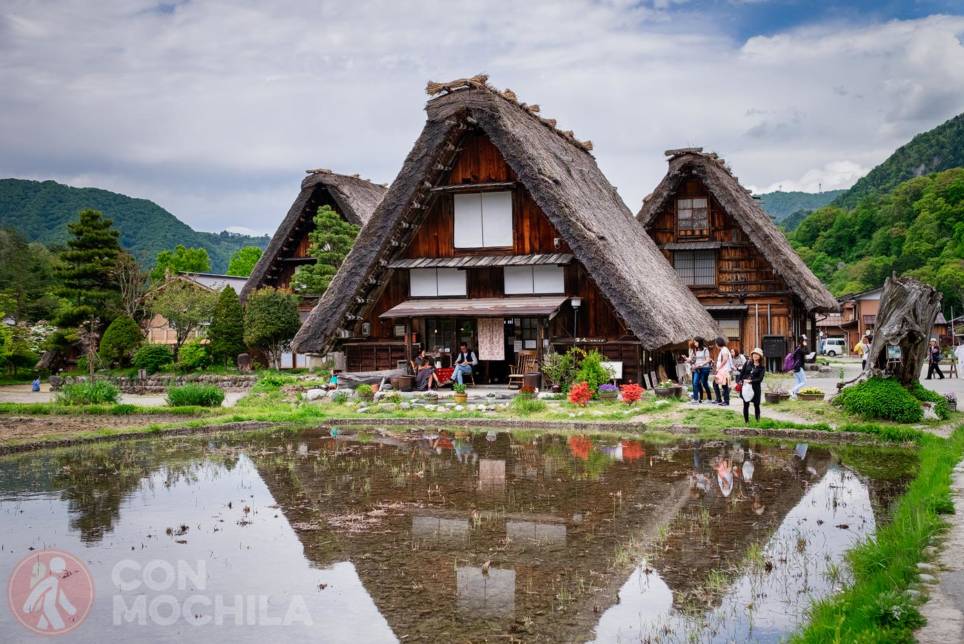 Typical house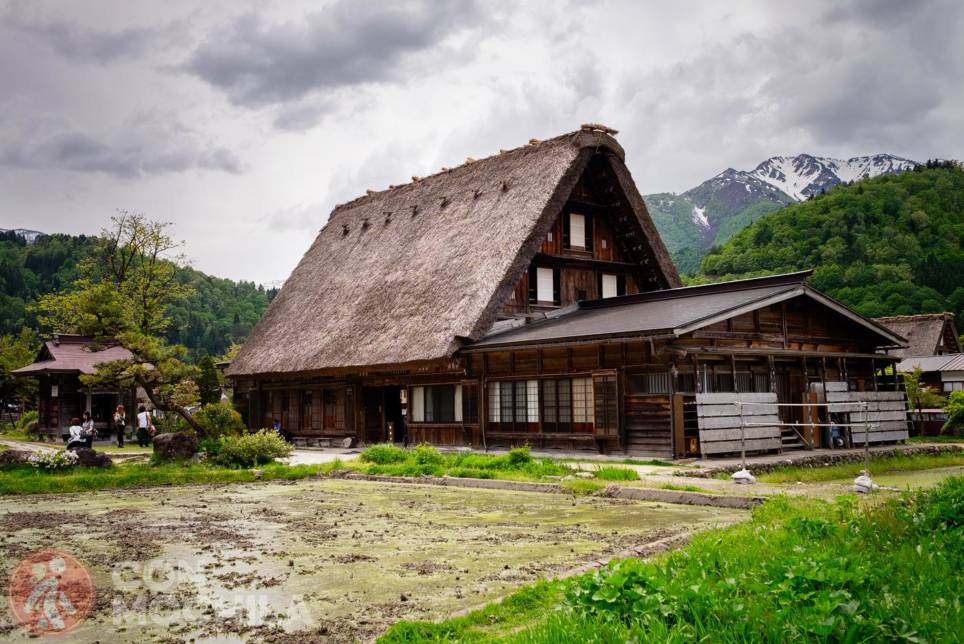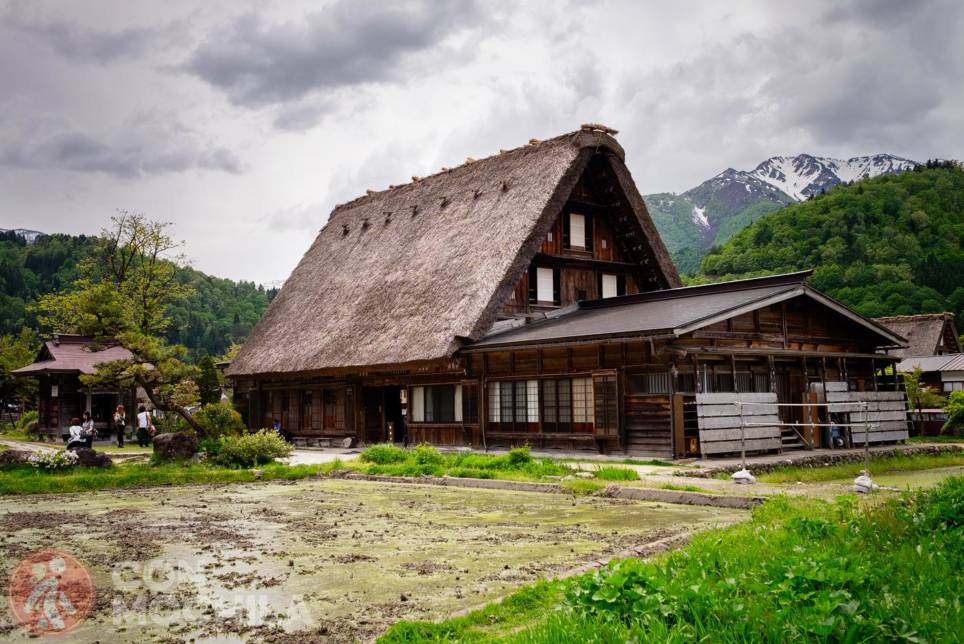 From another perspective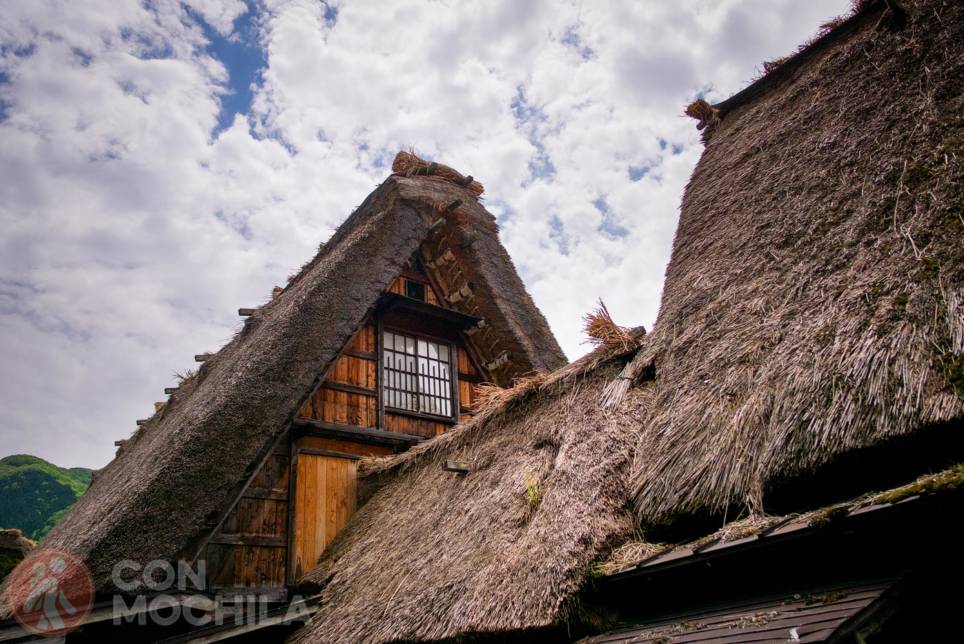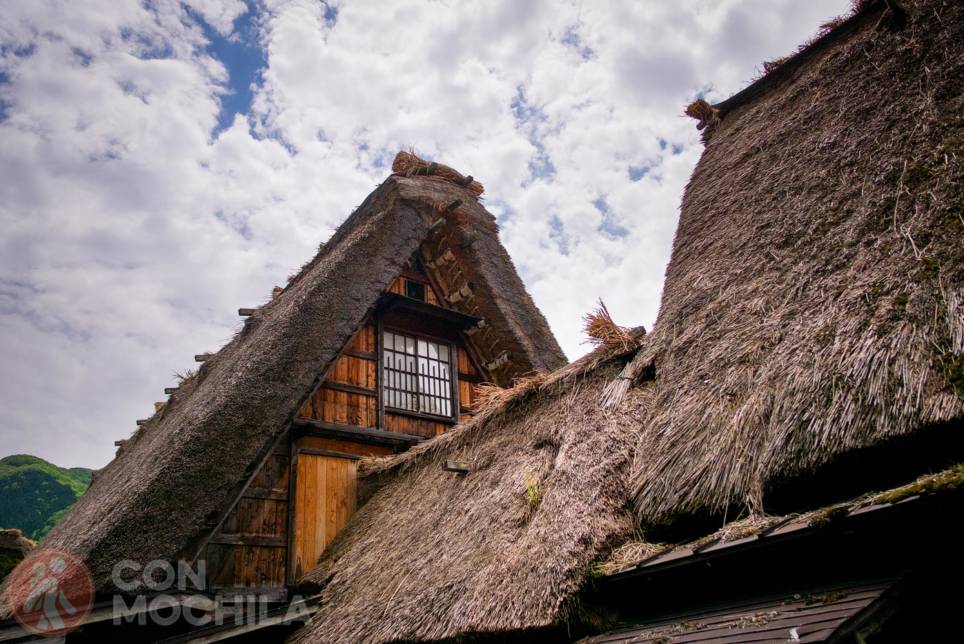 Roof detail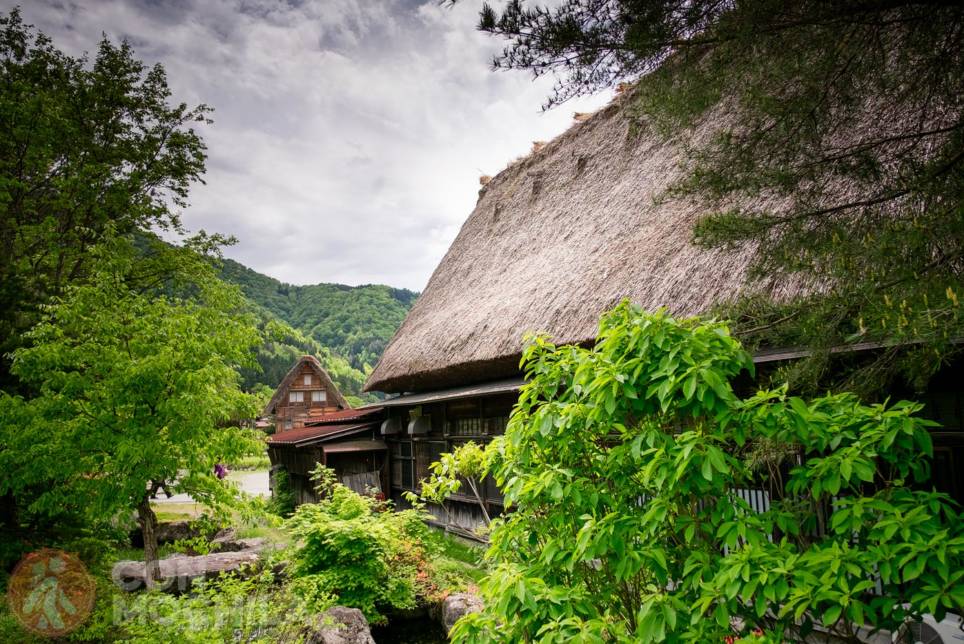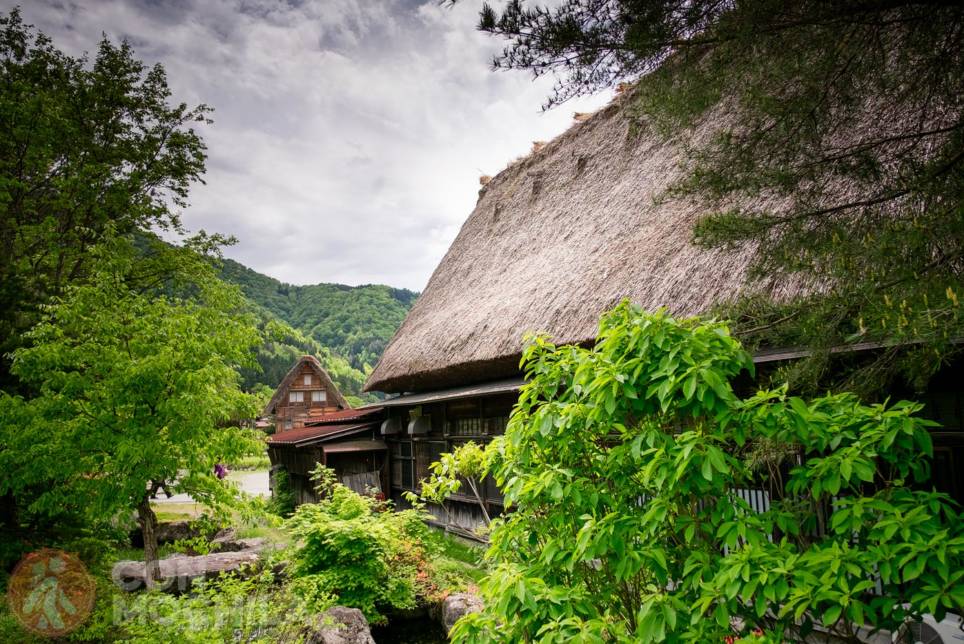 Roof detail
This is a historic village where some of the houses are over 250 years old and of course many can be visited. Some of them are actually museum houses.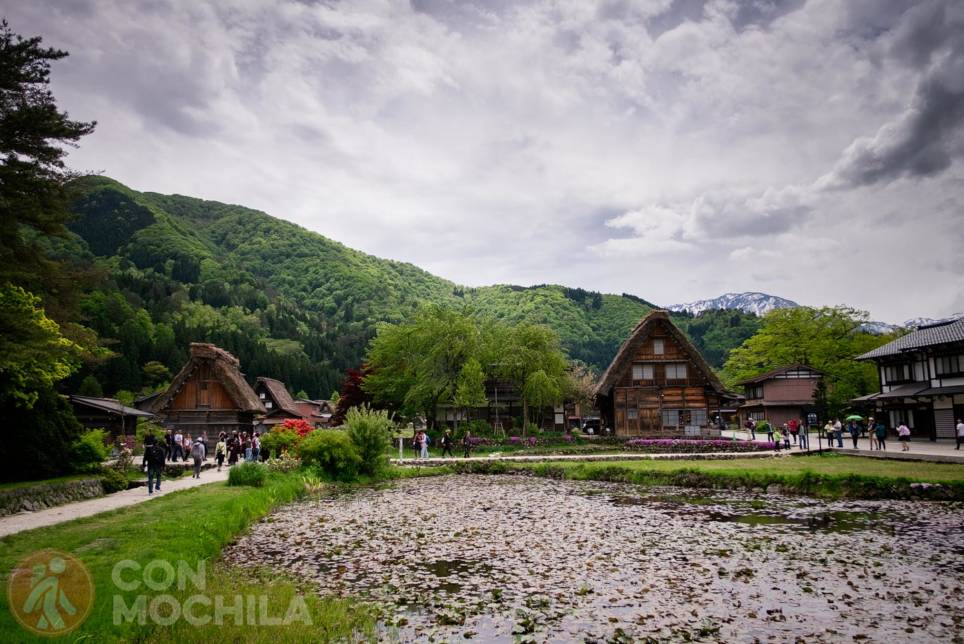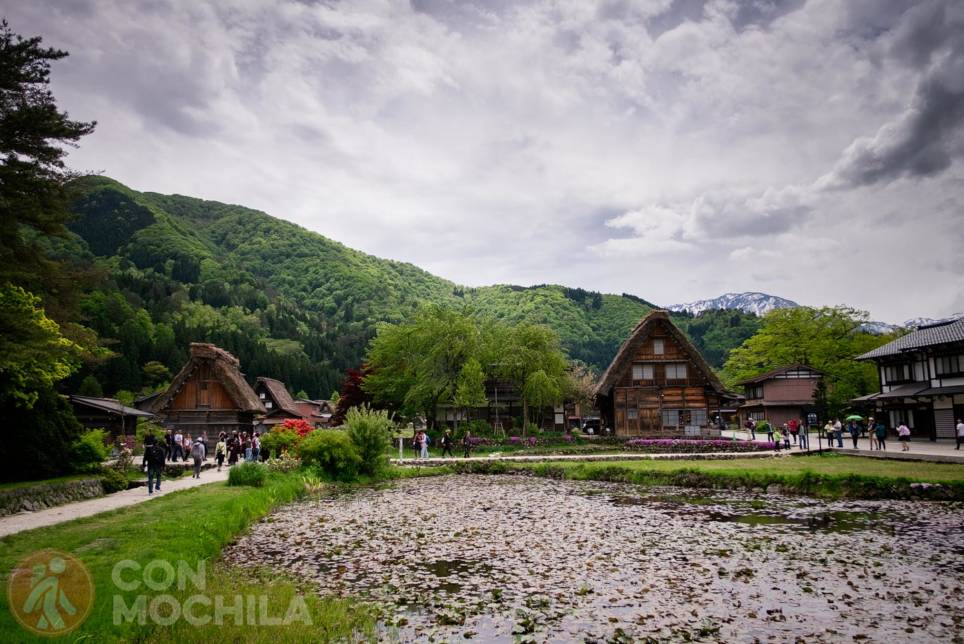 You'll want to stop in front of every house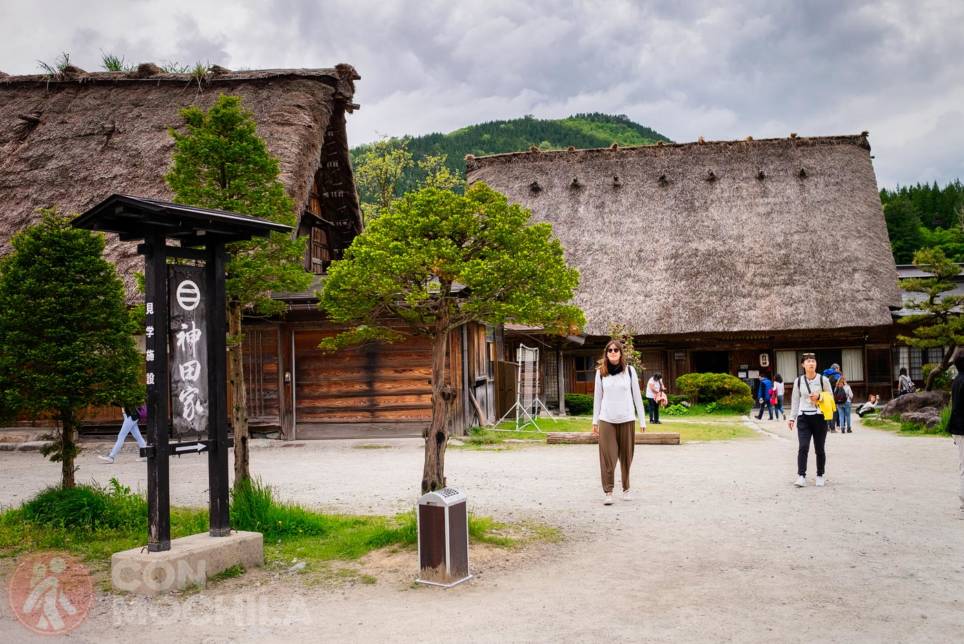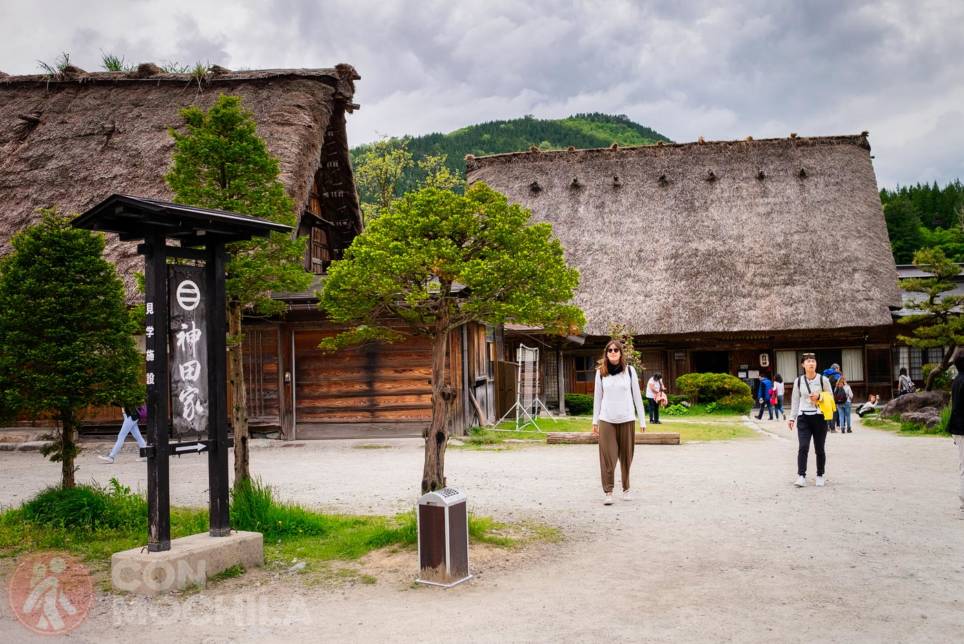 Take a walk and get lost in the streets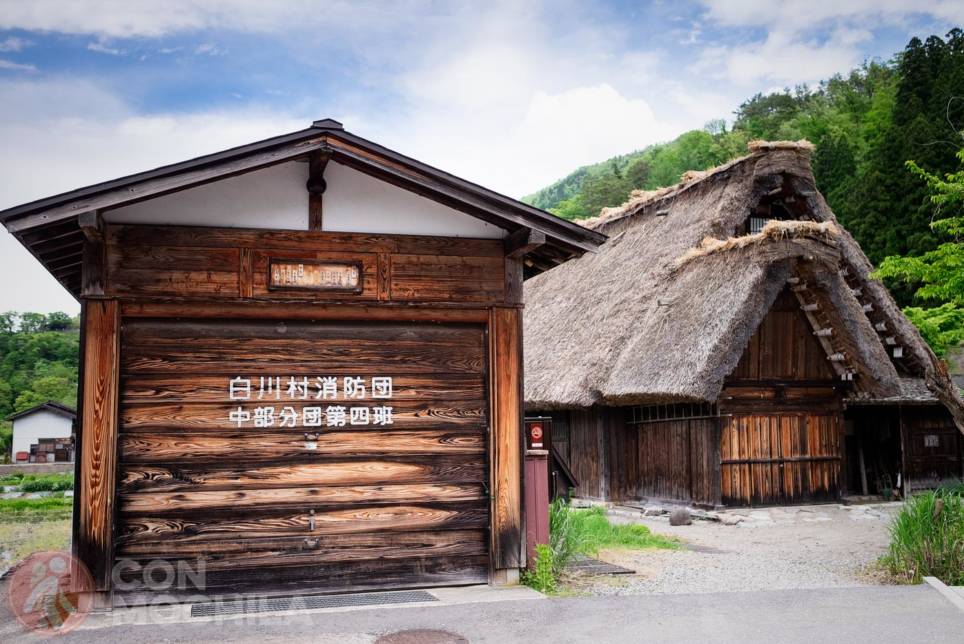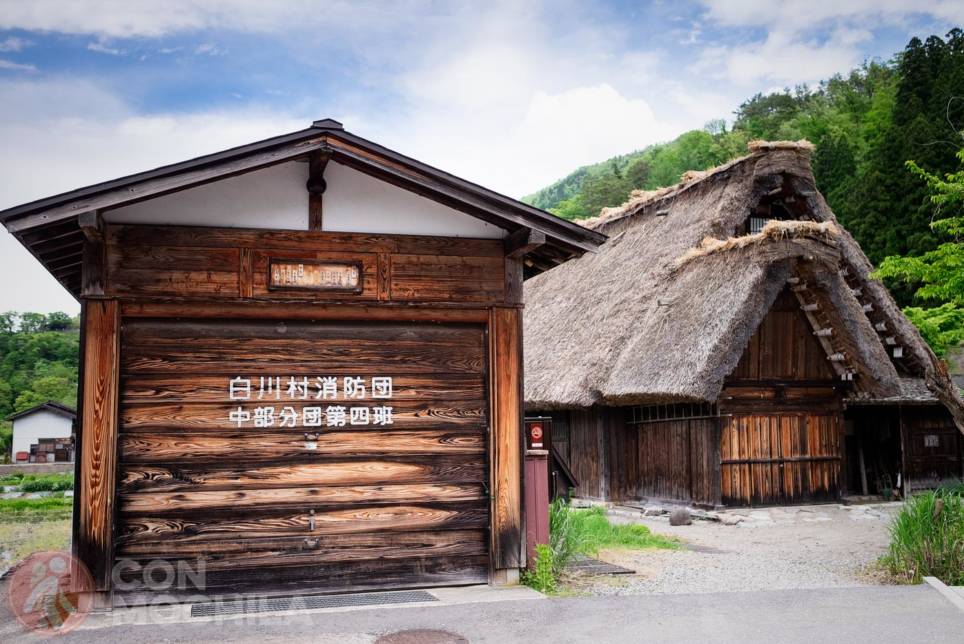 And don't lose any detail
Where to start the visit to Shirakawa-go
A good start is to go up to the Shiroyama viewpoint, which you can reach on foot or by bus and where you will have a perfect panoramic view of the places you want to see later, as if it were a 3D map…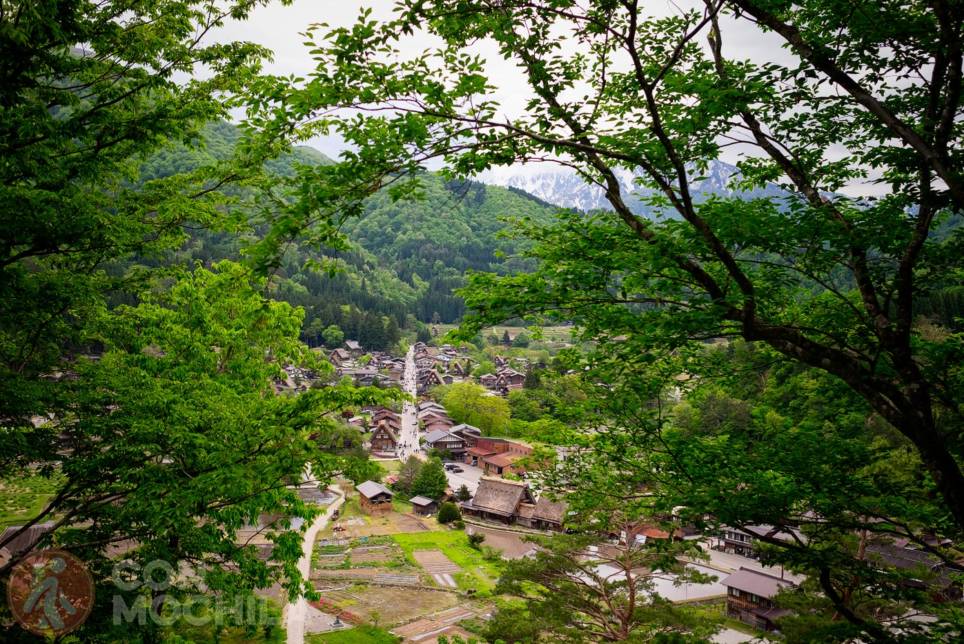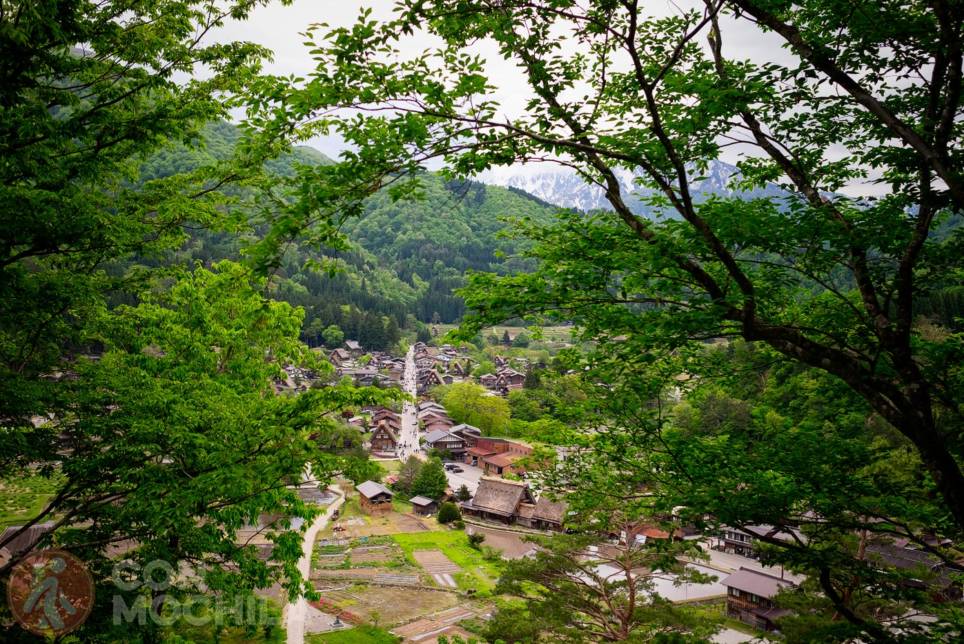 Views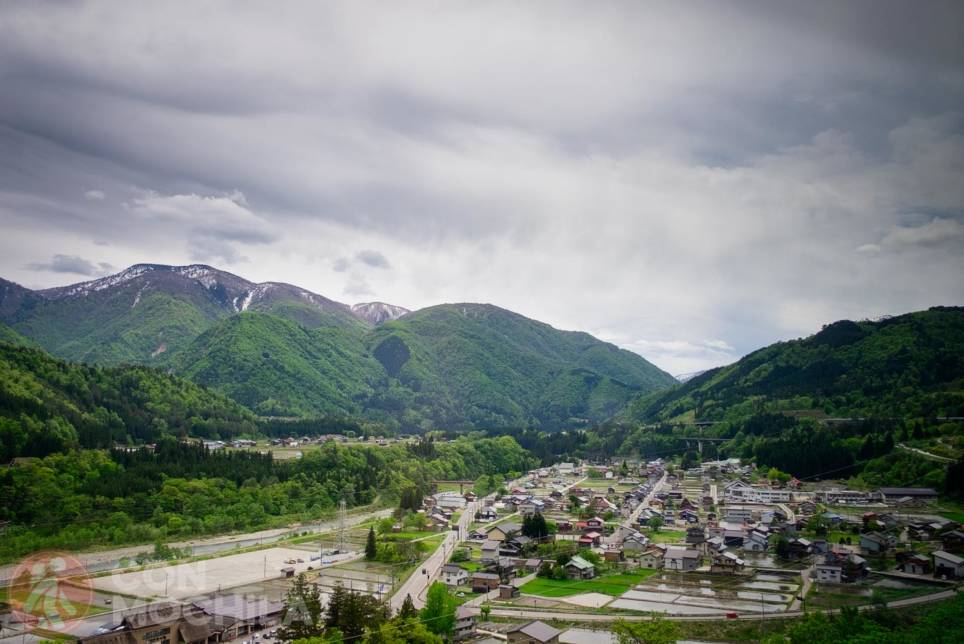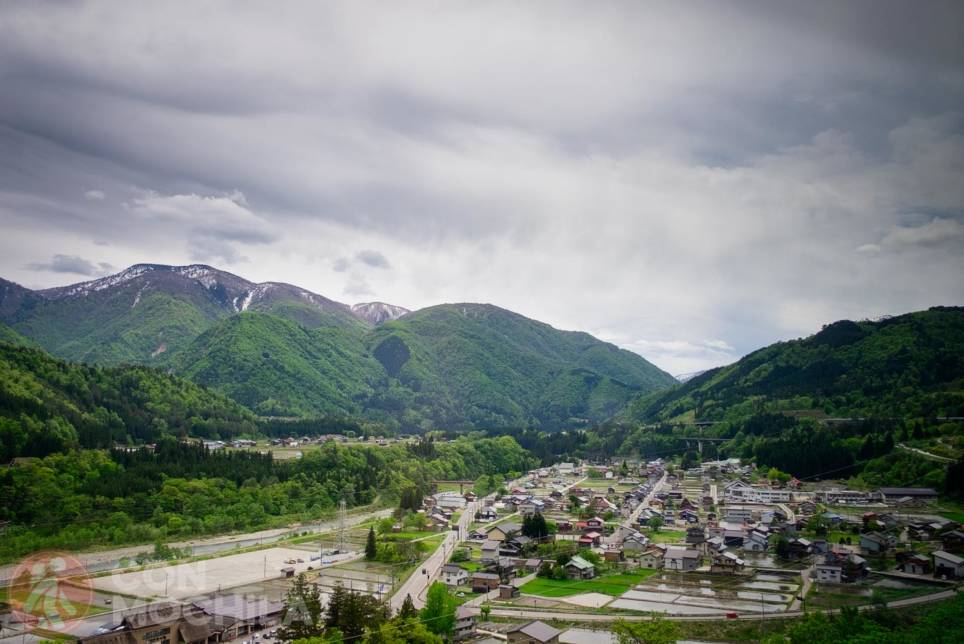 Shirakawa-go from above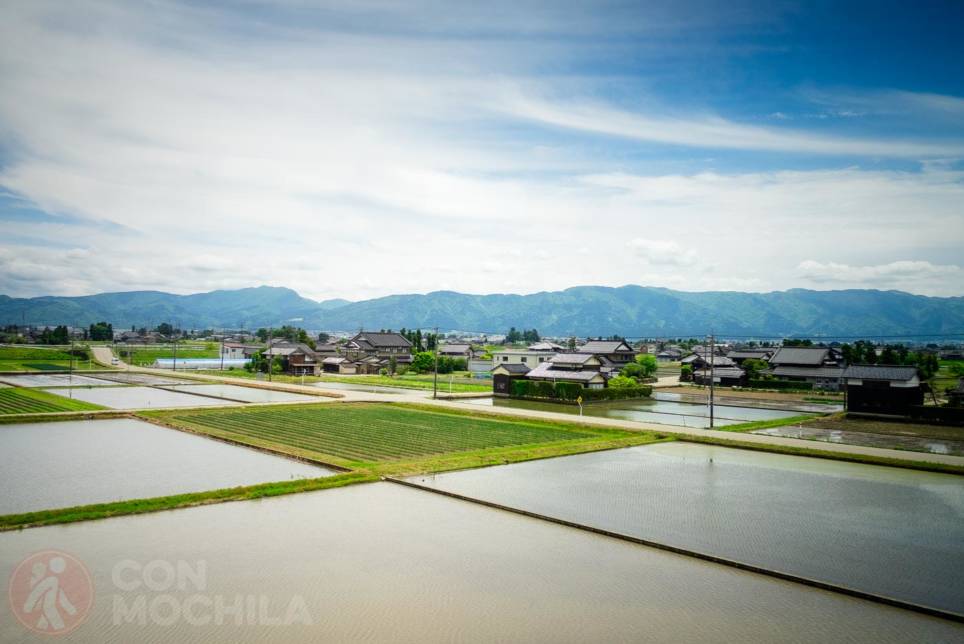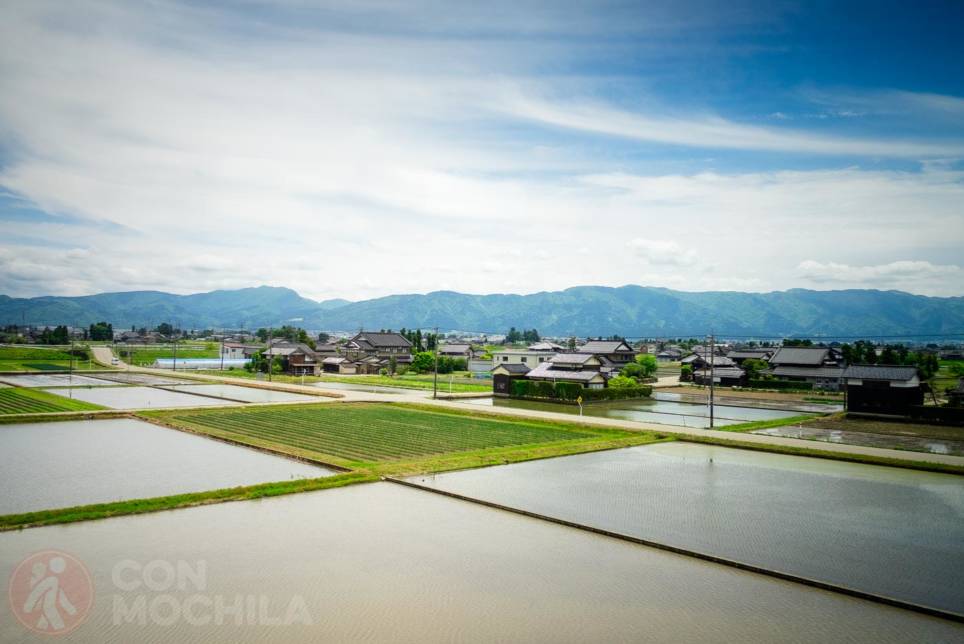 And their rice paddies
Then, two options: to pay or not to pay, there is the dilemma. Practically everything that can be visited is paid for, although you can always simply walk around the streets and observe the architecture of the houses, which is a cheaper option.
If you choose the first option, don't miss Shirakawa Hachimangu Shrine and the Gassho-zukuri Minkaen open-air museum, which consists of several gassho-zukuri style houses that you can also access. You will see inside representations of local culture and craftsmanship.
Continuing with the traditional houses, the most visited are the Wada-ke or Wada family house, the Kanda-ke and the Nagase-ke, which was the doctor's house.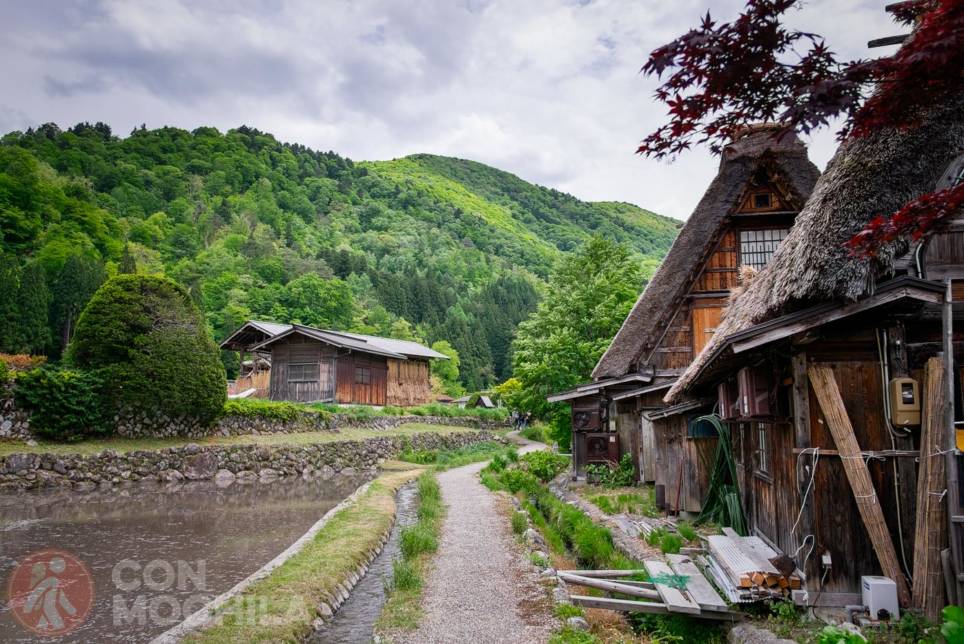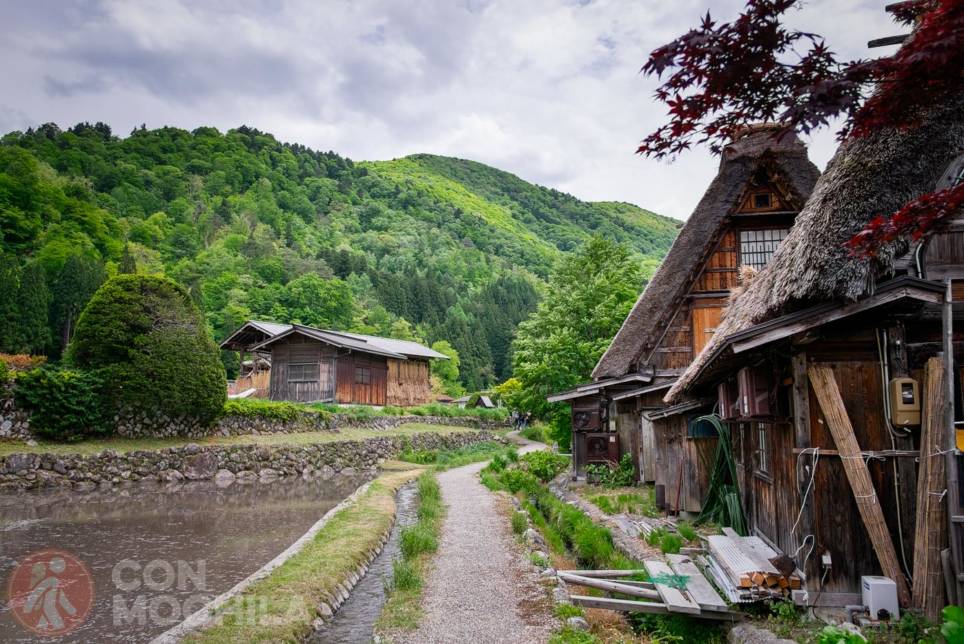 Walk around the village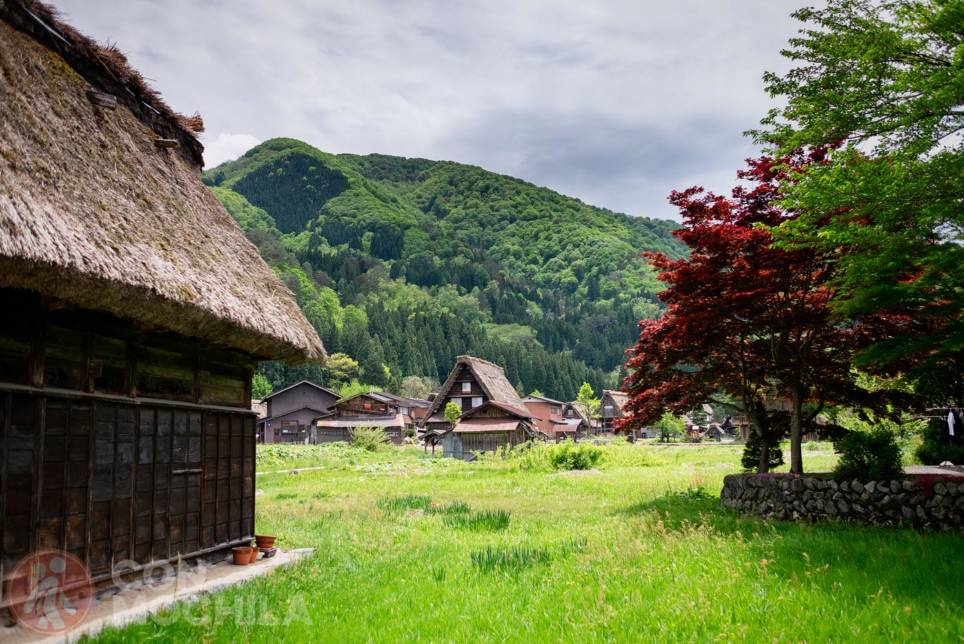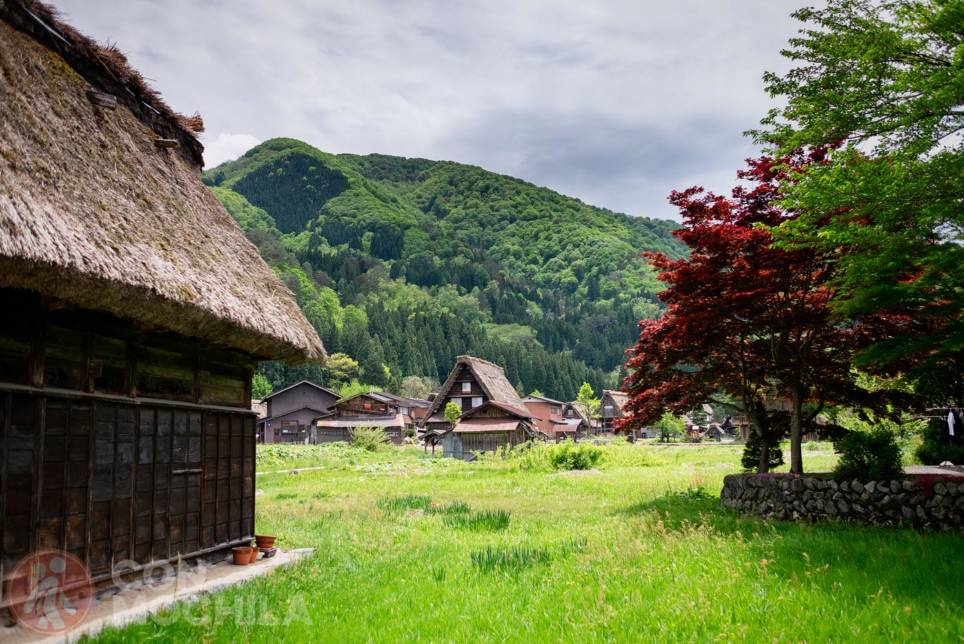 Discover the typical houses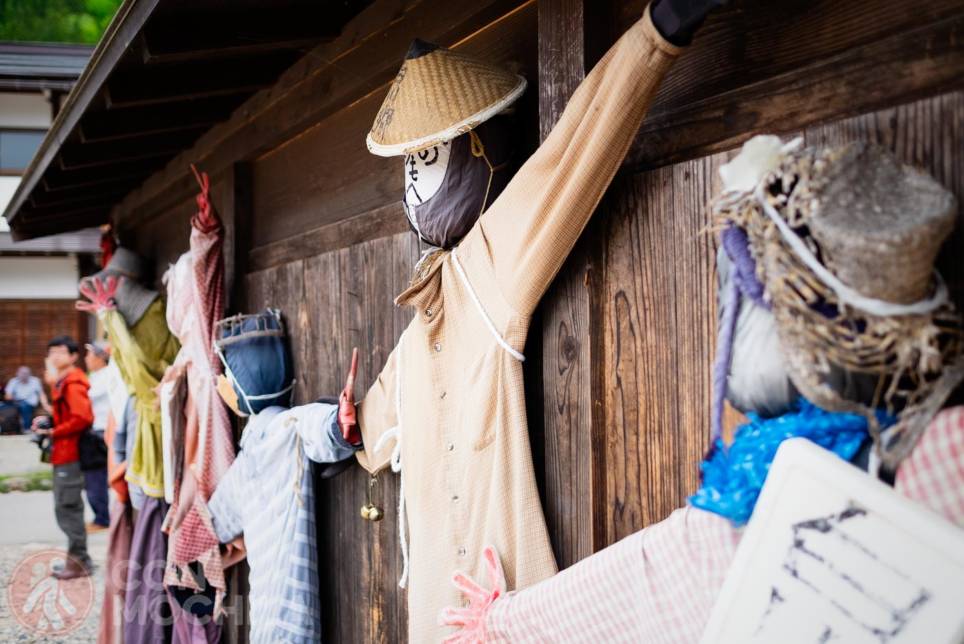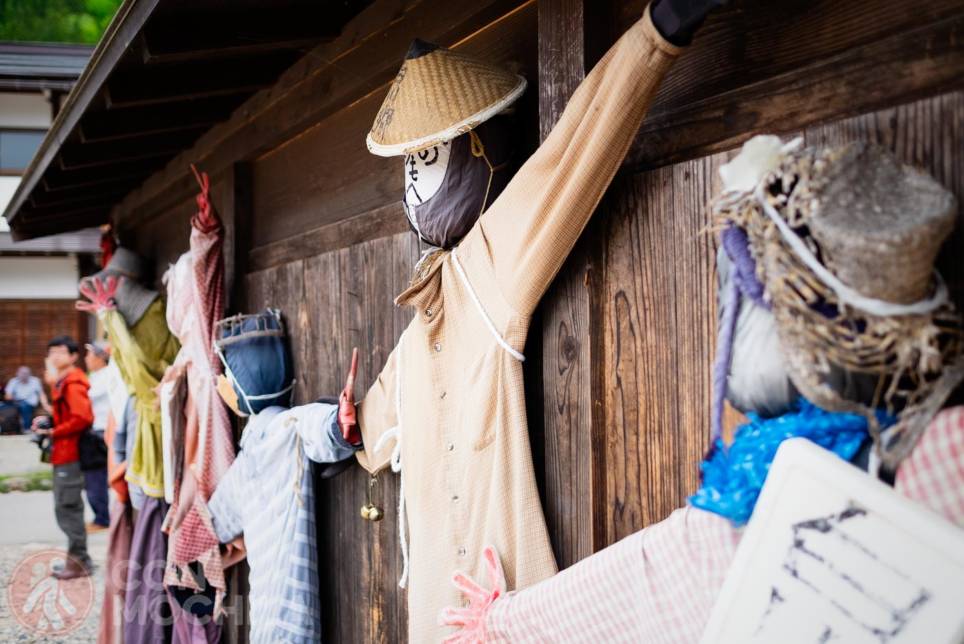 And be surprised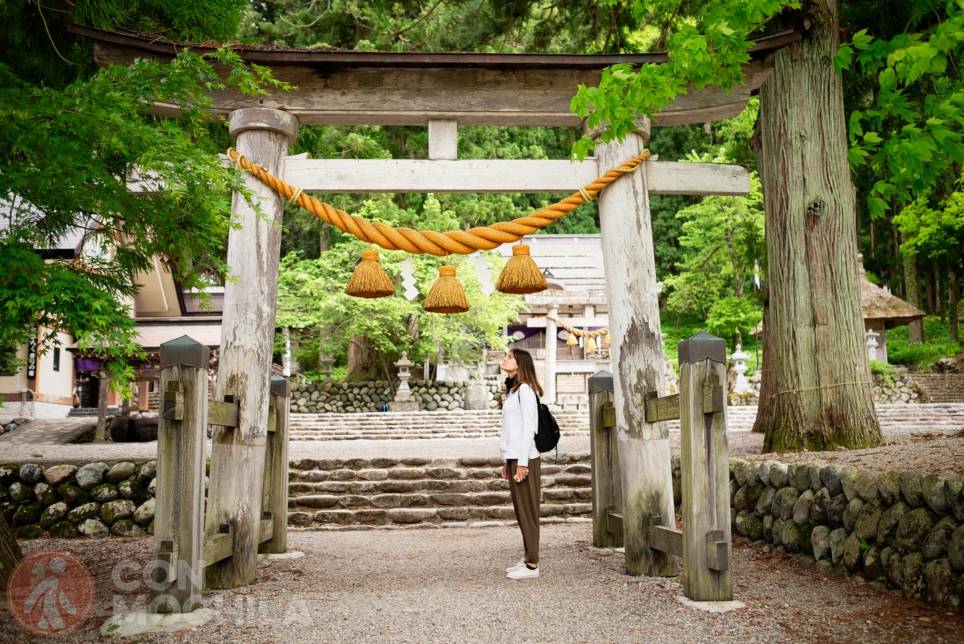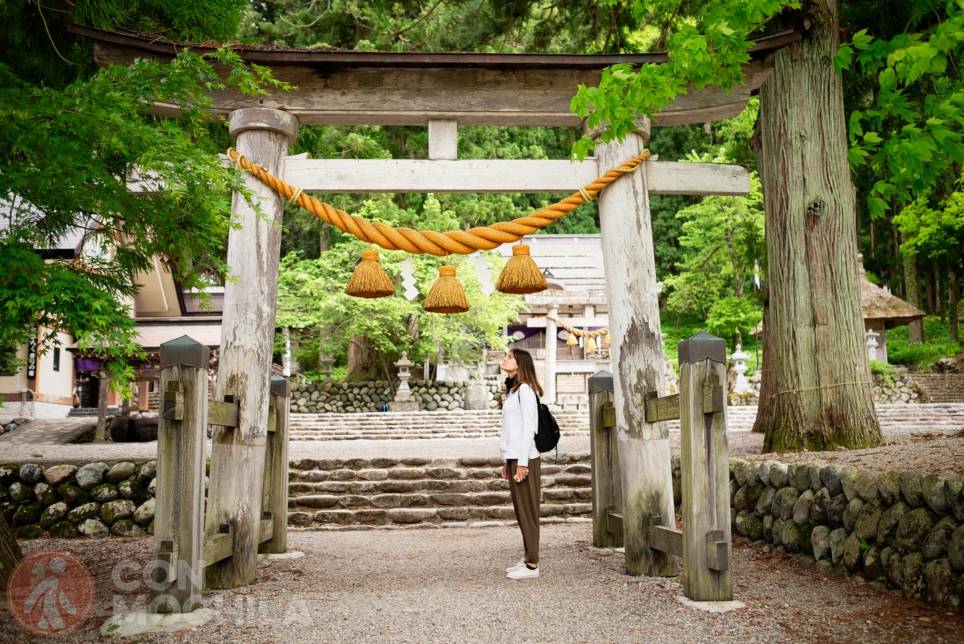 With every detail
Accommodation in the village
Many of the traditional houses are minshuku, family lodgings, or ryokan, traditional Japanese inns. They usually offer accommodation in addition to dinner and breakfast. They are not cheap but they include dinner, so maybe to see the village at night and with less people it is worth it. Calculate about 9,000 yen per person. I told you, it's not cheap. There is also a hotel with thermal baths that includes packs, the Shirakawago no Yu, in case you want to afford it… We leave you a link in case you want to look a little more about the offer of guesthouses.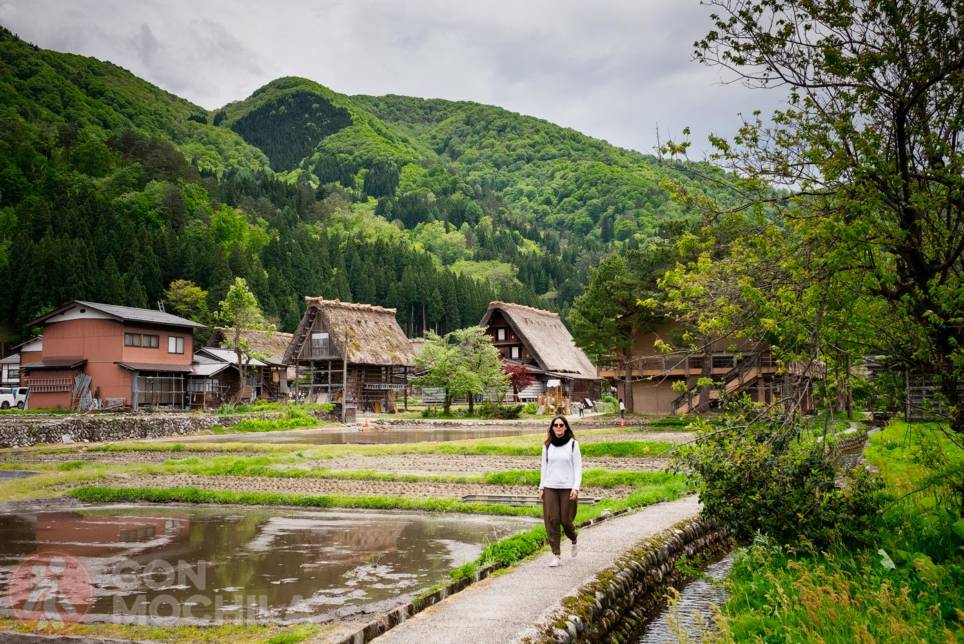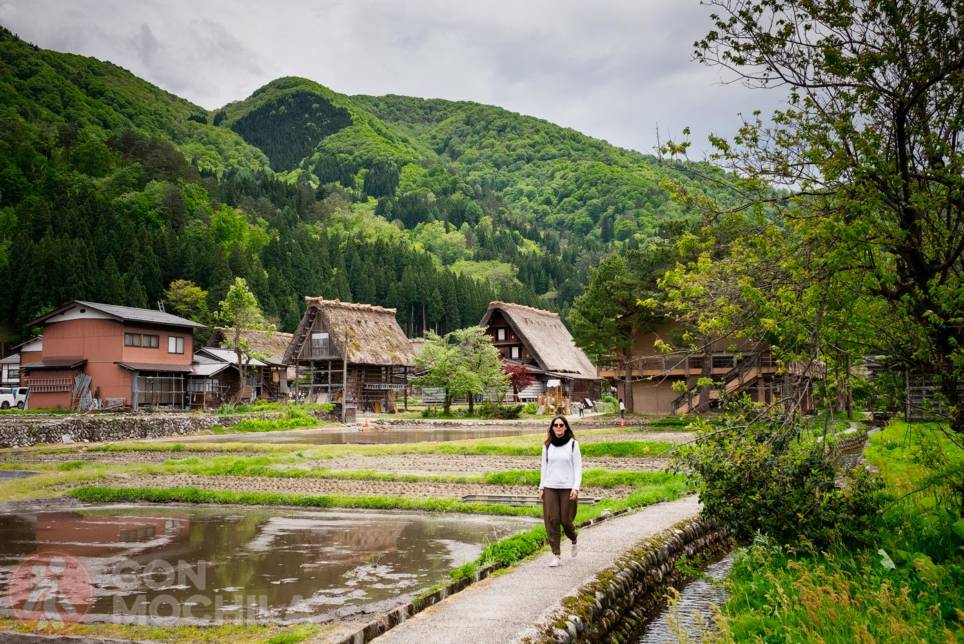 With these views…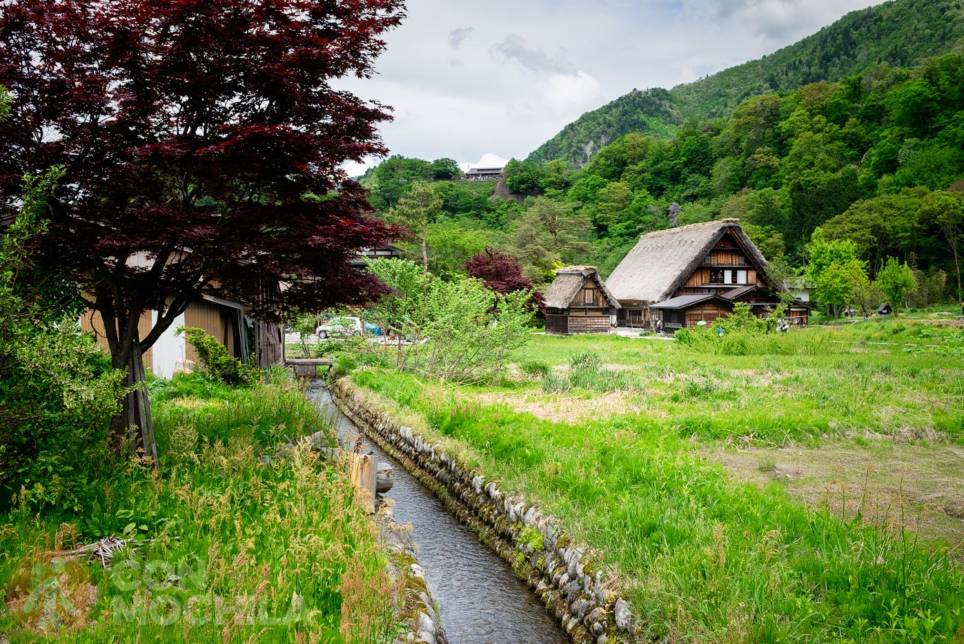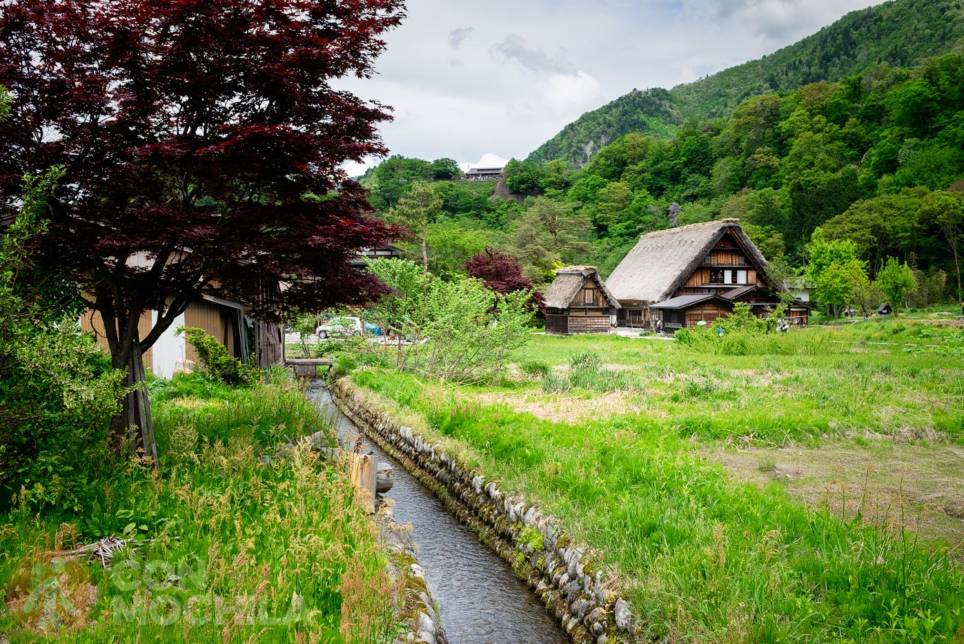 …who doesn't feel like staying?
How to get to Shirakawa-go
Even if you have the Japan Rail Pass, it's worth taking the bus for this visit. This is a regular line at various times that connects you in about an hour with Kanazawa or Takayama. The Nohi bus company does this tour, on their website you will see prices, schedules and some offers even with accommodation in Shirakawa-go.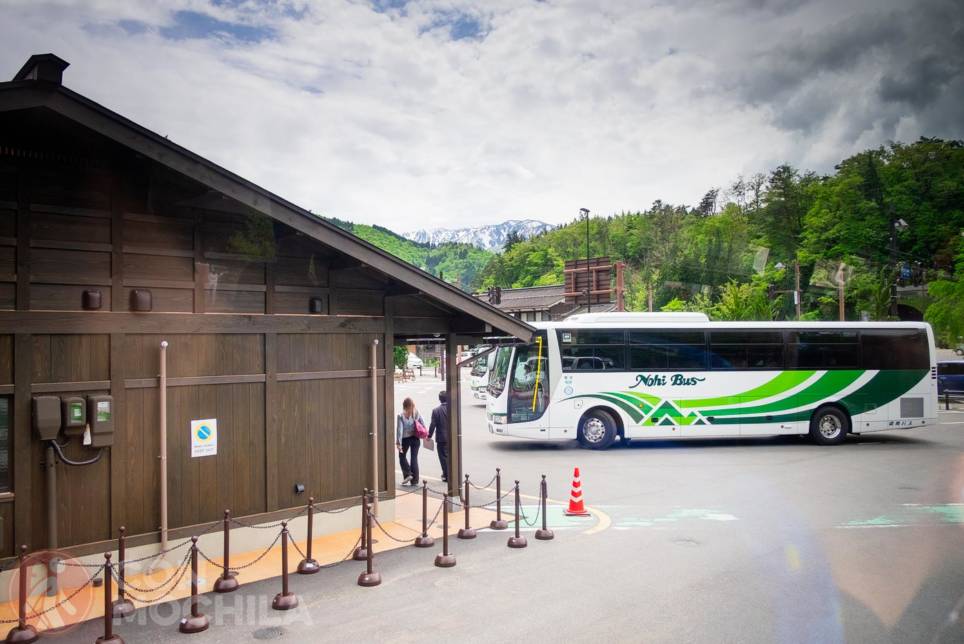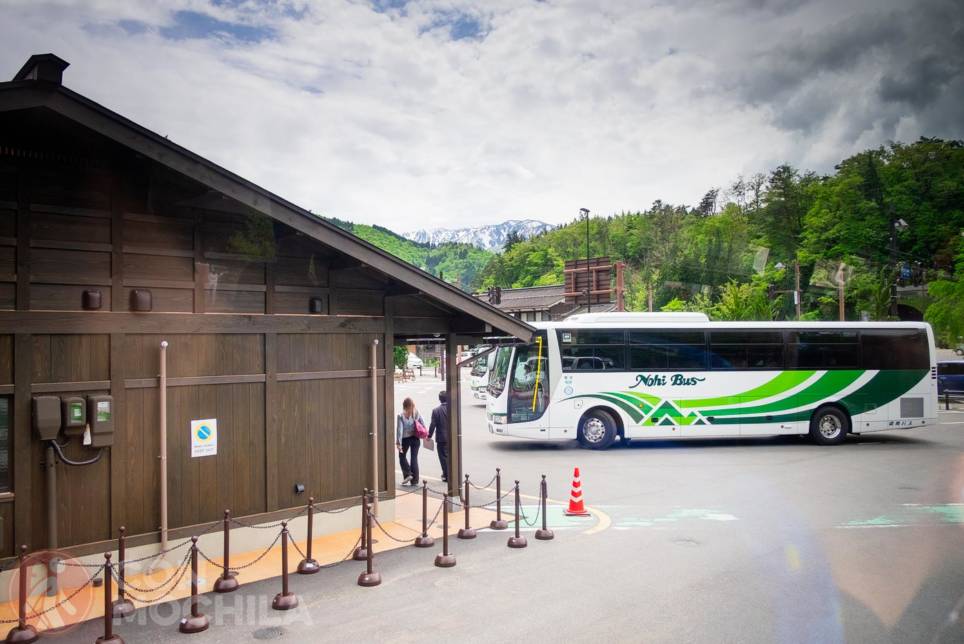 Arrival of the bus
When to go
Although we have scared you a little with the overcrowding, something that you can smell as soon as you arrive and see a big parking lot at the entrance of the village, it is always possible to avoid the worst moments.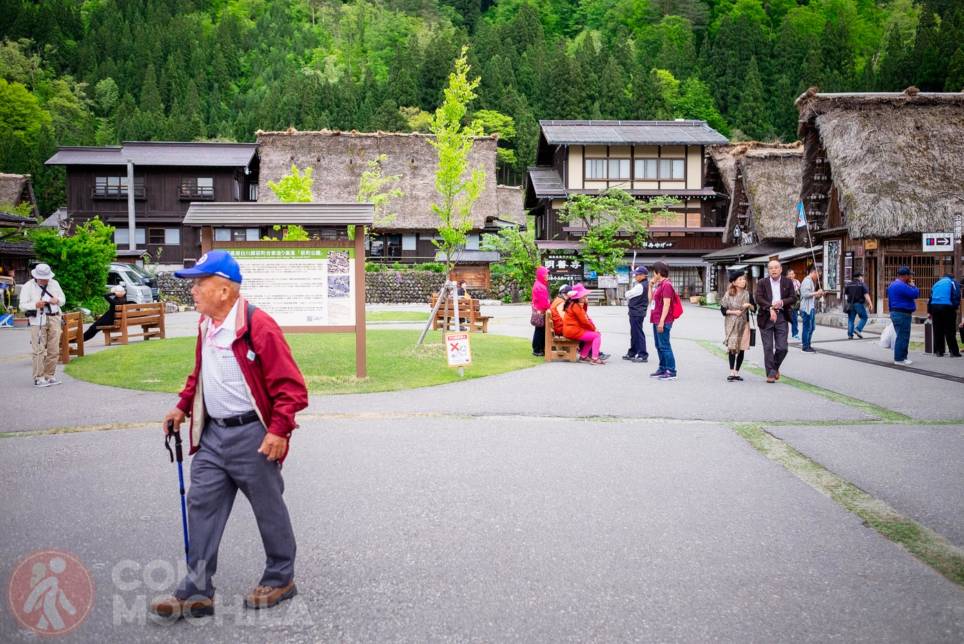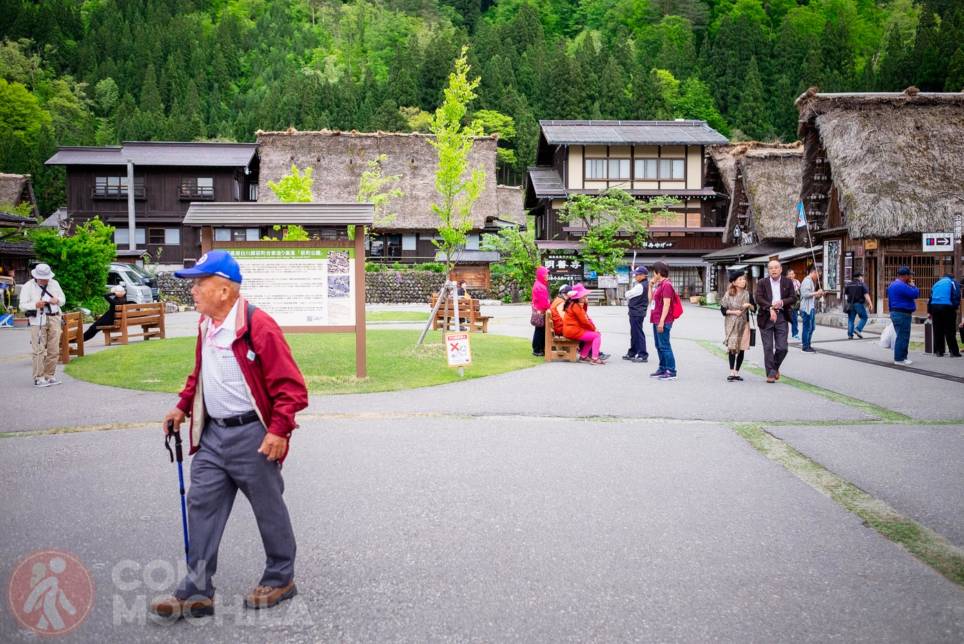 More people on the streets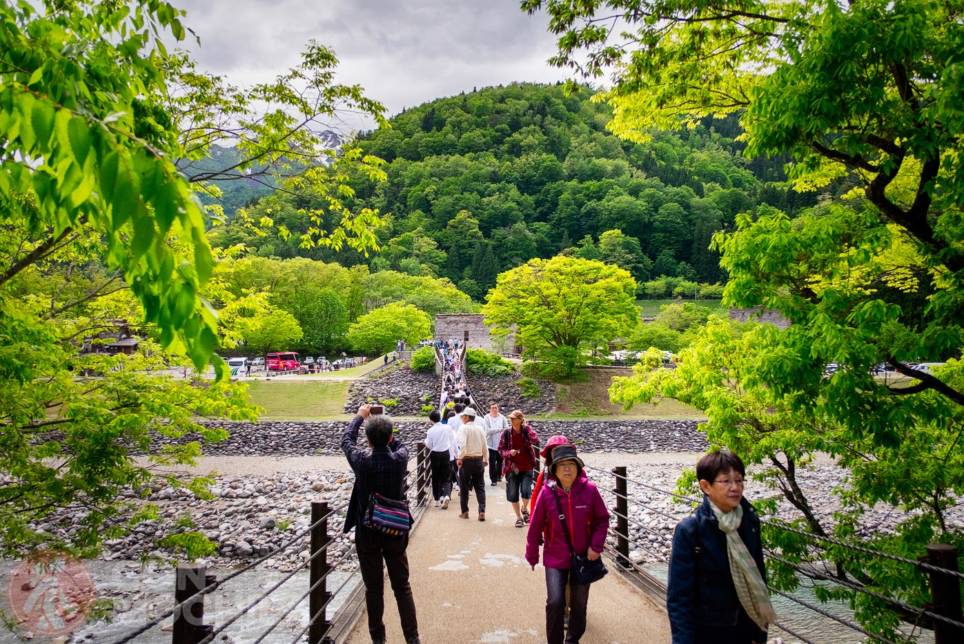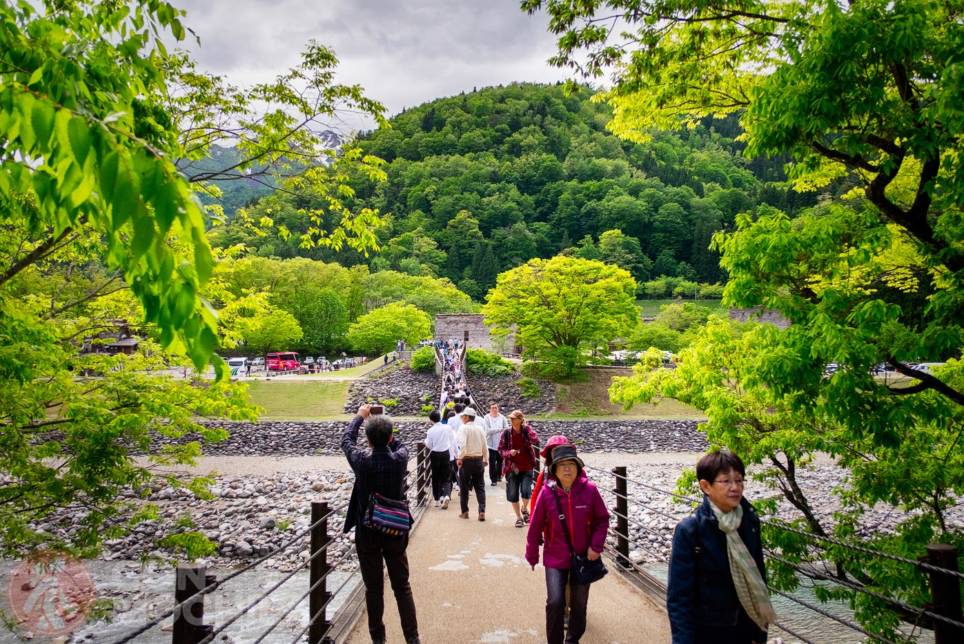 Rush Hour
Any time of the year is good to visit this place, whether it is spring with the cherry blossoms, winter with the snow or autumn with the colours of the deciduous leaves of the forest, but we recommend going during the week and if possible outside traditional summer dates. So choose your date wisely and go enjoy the most beautiful villages in the Japanese Alps.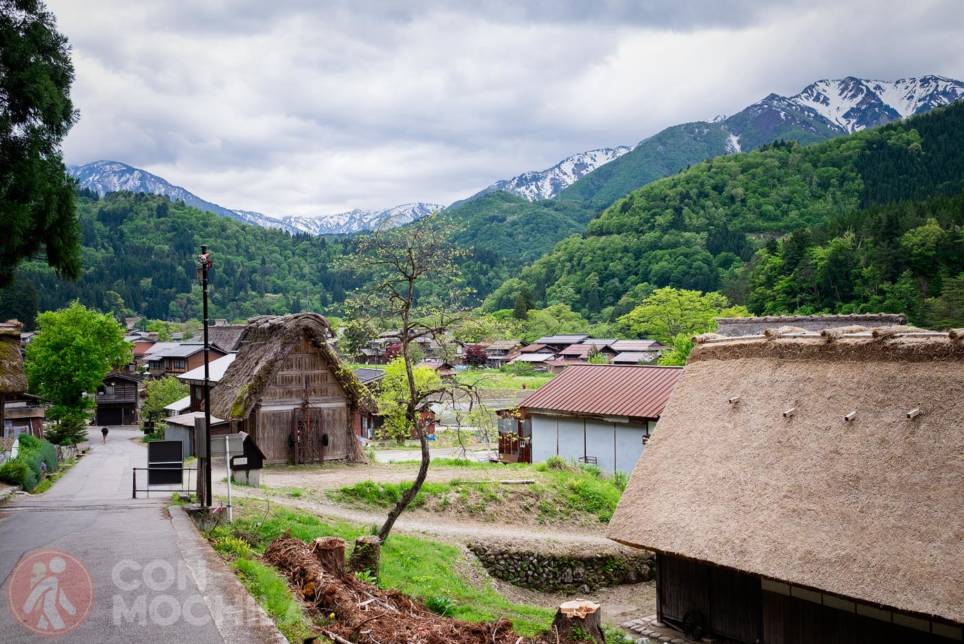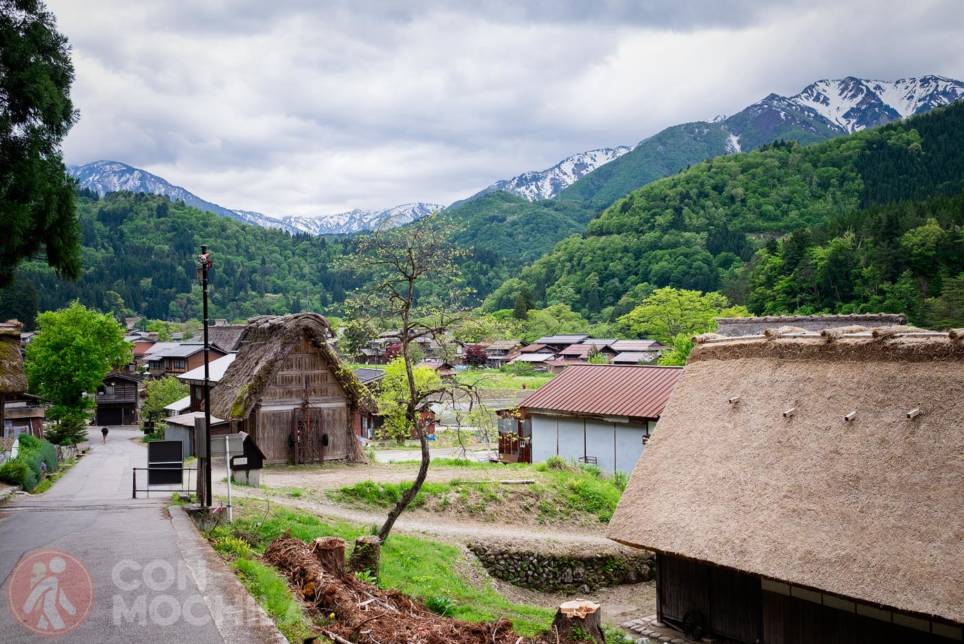 Put Shirakawa-go on the list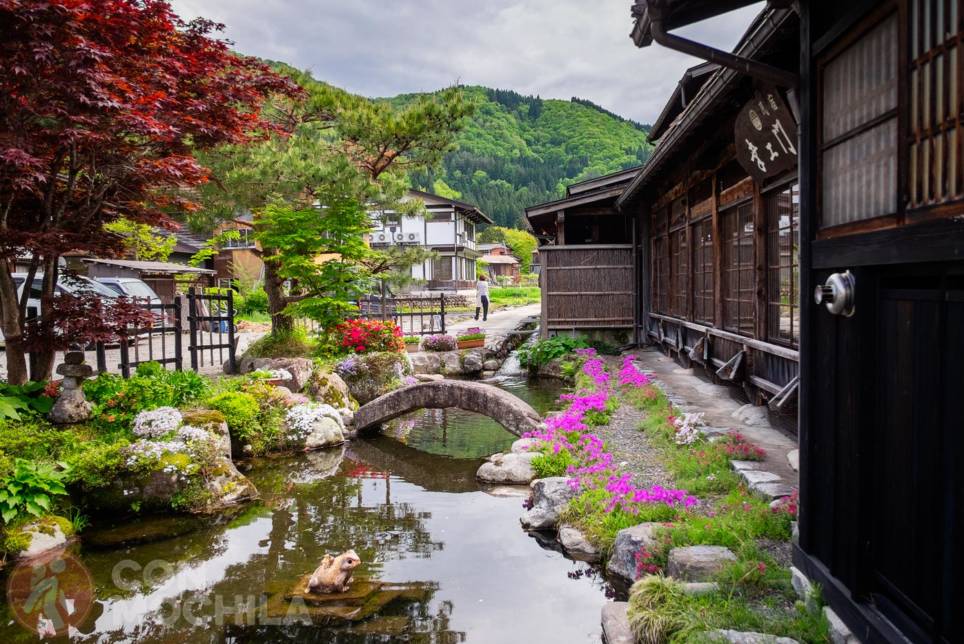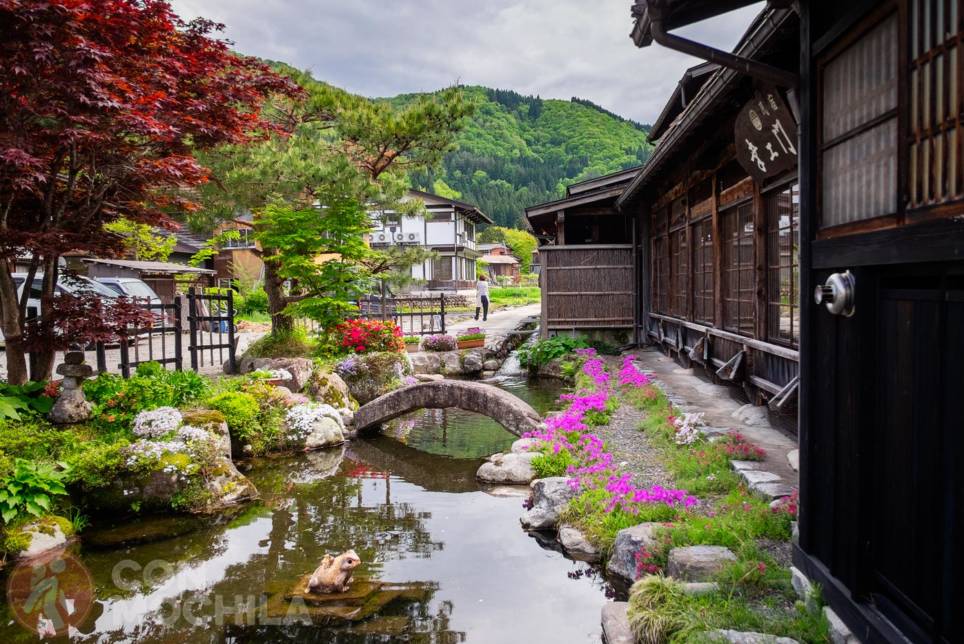 And don't miss images like this
Location