While in Spain a state of emergency was announced and people were fighting to arm themselves with toilet paper in the supermarkets, Moncho was again handing over his passport in front of an immigration guy at the Bangkok airport: "I see in your record that you have been in Asia for a long time, why don't you live in the country you have been assigned instead of coming to ours?
The Thai people must be forgiven for these outrages, since the blame for such disrespect lies not with the people but with the military elites who rule the country, the same ones who indoctrinate their officers with exacerbated nationalism. And in the face of the pandemic that is being experienced all over the world, the brick mafia businessman who snuck in as health minister in last year's rigged elections was blamed for blaming the spread of the coronavirus on the "dirty Westerners".
According to this guy who took the lead in his country's health care only because he wants to encourage people to plant marijuana, the "European rabble" is to blame for the spread of the virus, and he calls on his people to be careful with Europeans because they "don't shower" and "dress badly". Although he wears tailored Italian suits and looks eccentric French brands within the reach of very few. With a speech like this, it is common to get a bad look from those in uniform who control the border posts.
The good Moncho – recently landed from Indonesia – took the tactlessness of the guy who interrogated him at the airport with good humor, as he also played down the words of the racist politician who embarrassed the Siamese themselves. It has been many – very many – years in Bangkok and throughout Asia. And perhaps that's why the hysteria caused by the coronavirus doesn't affect him much. For on the eastern continent they are more than used to misfortunes.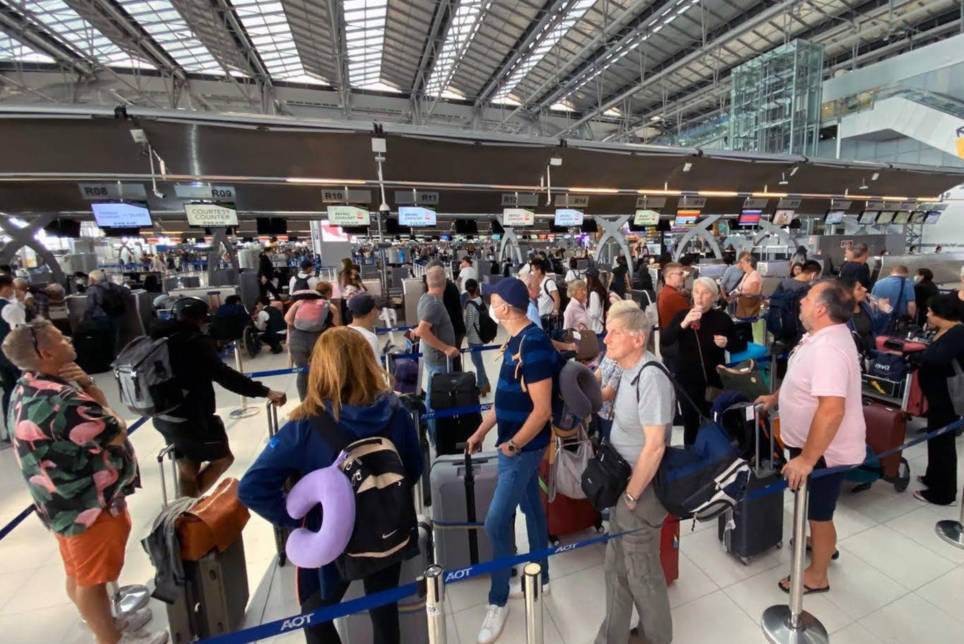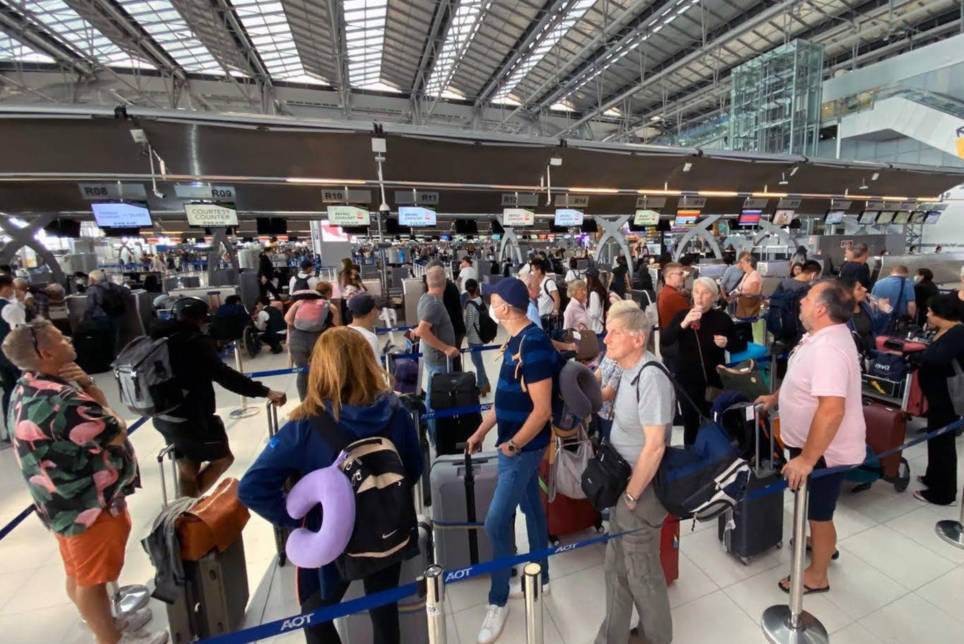 A picture of the past. In early February, Bangkok's main airport was still suffering from queues. Now it's almost a desert.
It can be said that Moncho is more than used to suffering. He was found without medical insurance in the face of a horrific accident that required four hours in an operating room. As on another occasion he had to cross between Thailand and Laos on foot for several long hours because he did not have a penny. And that's not to mention the many times he saw that he was left without a future.
And yet, Moncho is a superhero to me. "Someday I have to write a story about you, you consider yourself a very normal guy, but you are formidable", I got tired of repeating it a thousand times. Today I decided to pay a little tribute to him. Because, despite the hardships, Moncho's adventures have given him more happiness than he could have expected in that common life that awaited him in his beloved Mediterranean. That place to which a grey Siamese immigration agent wanted to send him a few days ago.
For who can claim to have been a Muay Thai boxer in Thailand, or to have fled the sobriety of their people to learn a new language and imbibe another culture? Not to mention the day when Moncho found himself in the home of the president of Paraguay being received by the most important man in the country. And all because on one occasion he decided he wanted to leave home with little more than a backpack and a handful of euros.
From the beach in the Mediterranean to the ring in Bangkok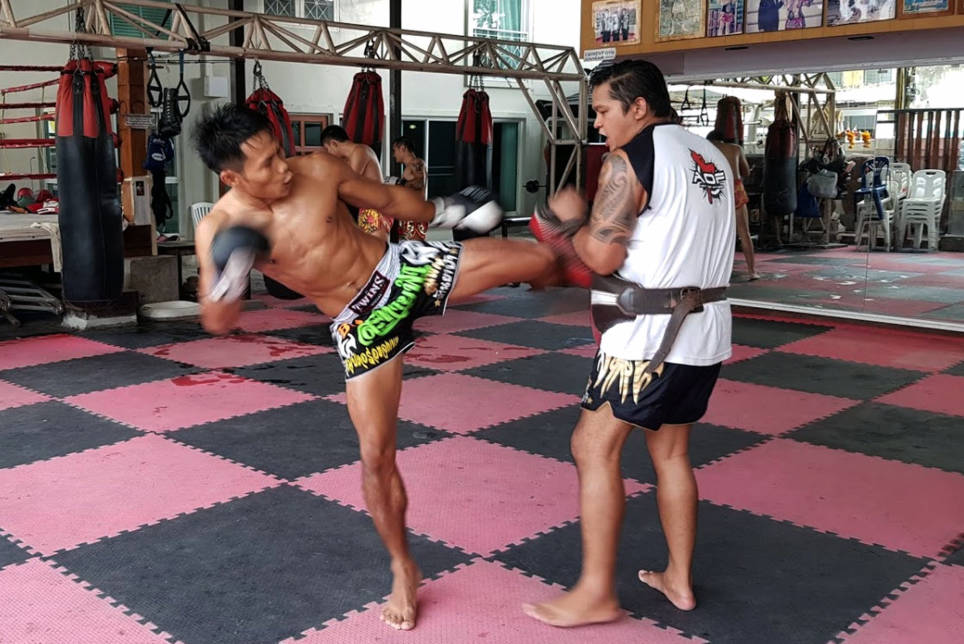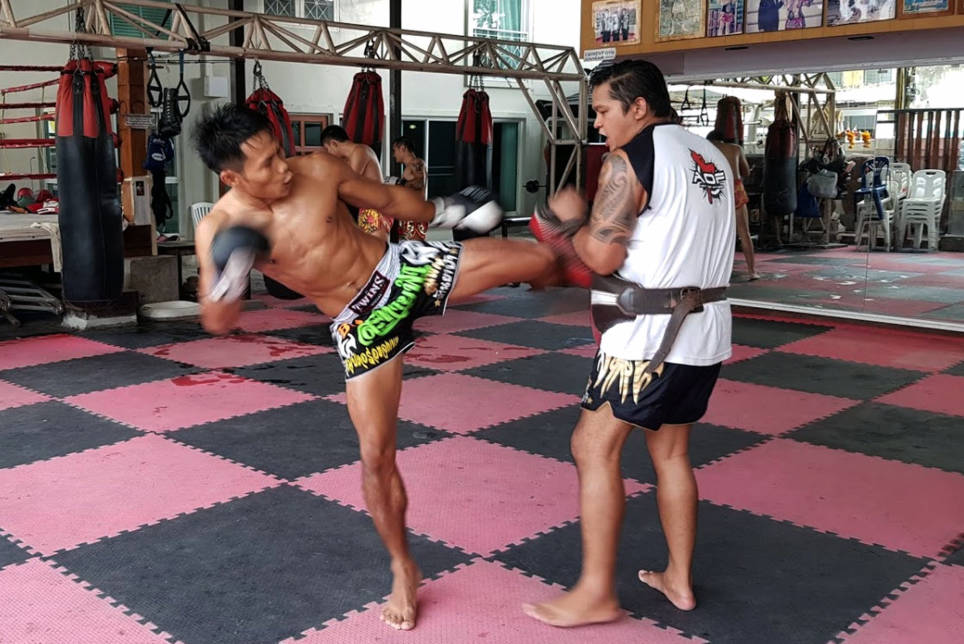 I met Moncho between sweat and adrenaline, as we met at the gym where he usually goes to train Thai boxing, very close to the city center. Even then I thought he was an extravagant guy and that he was sending me messages in a very correct Thai. The same one that moved around the city in the free public buses that not even Thai people like to take. He trained in one of the few free public sports centres in the country, and there he was working his ass off with boxing champions.
At the time, Moncho had already gone through his worst years in Asia and was more comfortable in a routine that many would envy. That of a thirty-something with no expensive cell phones or cars or motorcycles, with very little money in his pocket but doing what he loved. His story, however, was very much related to Siamese boxing.
Almost a decade ago, Moncho left his Mediterranean coast and his small village to pursue a dream, according to him, that was very well-trodden. "I wanted to do the typical thing, come and train Muay Thai and end up fighting and being a champion, which is what many of us like," he used to say.
Actually, there are a few who come to Bangkok with the idea of replicating the steps of Frenchman Dida Diafat, the first Westerner to be crowned as a champion of champions in the Thai boxing world. In the film Chok Dee -which the wrestler himself stars- he tells how he arrived in Siam with four things in a backpack to learn how to fight and ended up reaching the top.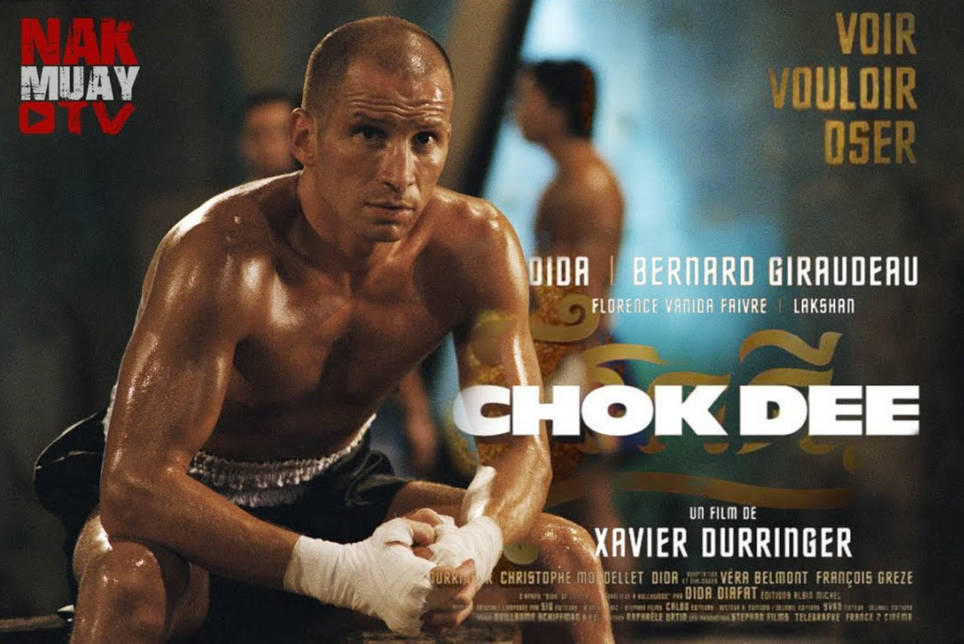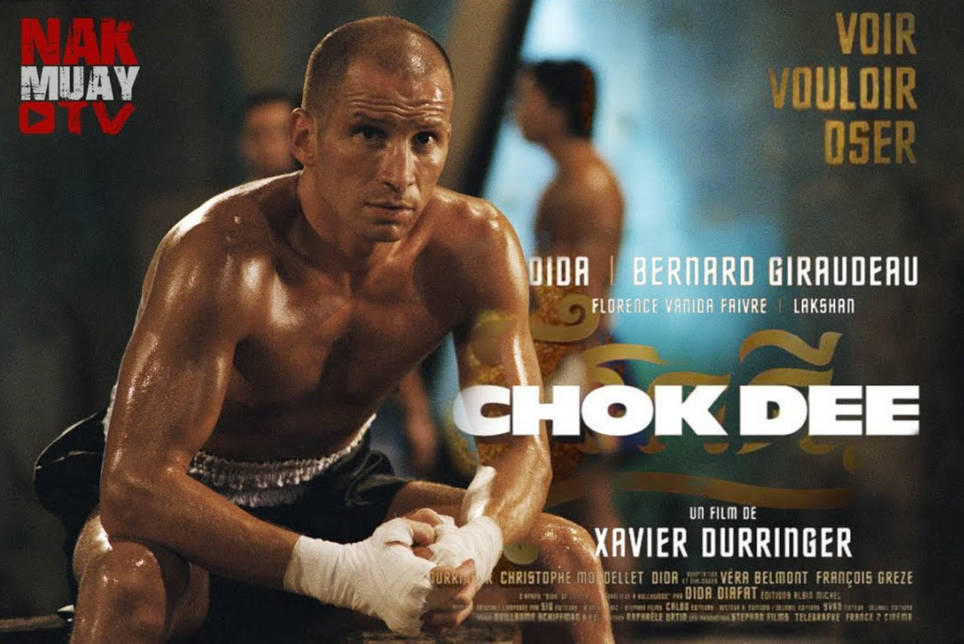 Every year countless boxing enthusiasts come to Bangkok encouraged by what Chok Dee says, but few make it. Moncho never won any major tournament, but he was able to emulate the French fighter.
"I came with a backpack and little else, started training and ended up finding a gym where I could live and eat without paying anything in exchange for fighting. Thus, Moncho one day went from leading a common life in an office in his province to sleeping sometimes bruised, smelling of liniment and getting up early to train again.
He did some fighting, but soon realized that his 80 kilos and lack of aggression would not make him a champion. It was then that he started to lead what he calls "the life of the 300 euros a month".
Two years of 'living rough' and enjoying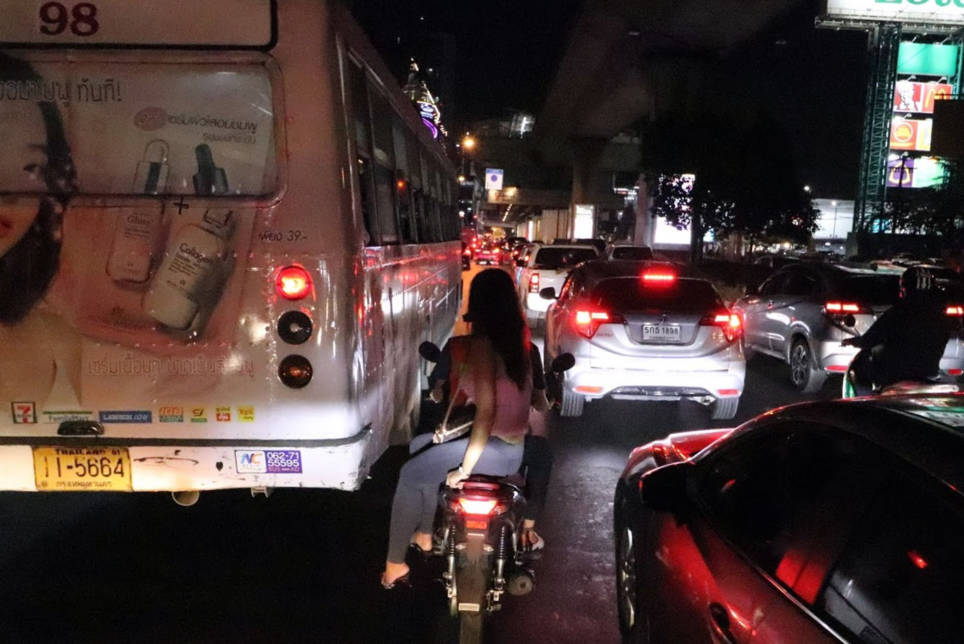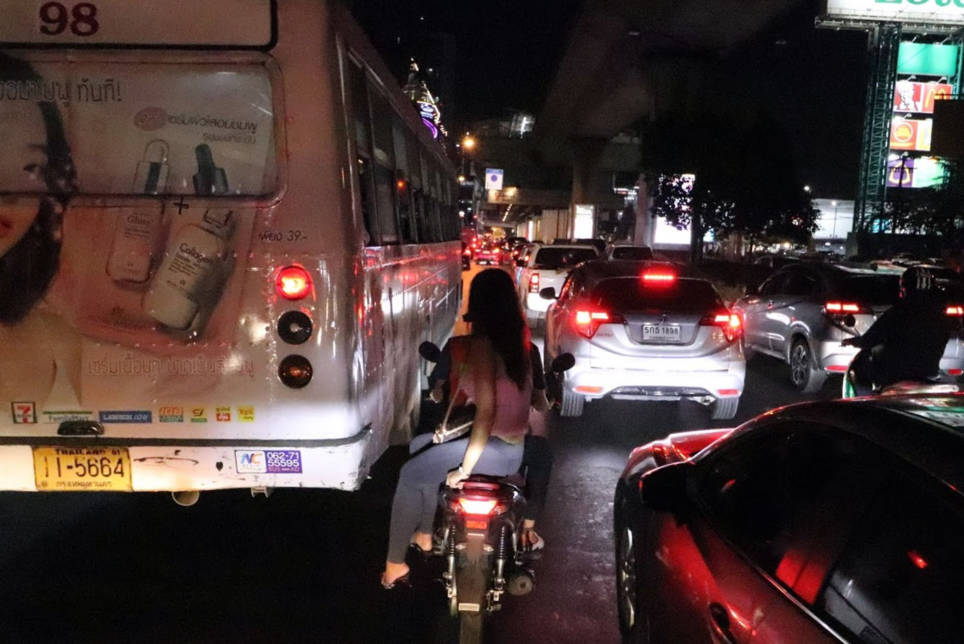 Moncho could not afford to travel by subway or train, much less by motorcycle taxi. The very cheap local buses were his only option.
What so many long for, Moncho made possible. Living on 300 euros a month in Bangkok is practically impossible, even if it is one of the false clichés that have always been said about Thailand, a country that many still believe has a dumping price and in some usual expenses can be more expensive than Europe. But he did it.
-Lived in a 20-square-meter room without air conditioning, across the river. I paid just over 70 euros a month and the rest went for meals and a few beers at the weekend. That's how I got very fit and learned Thai.
His routine was quite simple. In the mornings she studied Thai or gave some kind of personal training – where her income came from – before eating a plate of rice on the street for a euro. He didn't drink coffee or eat sweets. At midday he would go to the free gym in a public park and there, together with local Thais, he would train. Then he would go to the Muay Thai centre and box with the fighters there.
At night he'd meet a friend and have a cheap dinner out. This was the case until the weekend, when she took the opportunity to go out for drinks in Khaosan, where everything is cheap and they didn't charge her admission to the clubs. Living such a simple life in an area without a single foreigner or Thai speaker, his command of the local language improved by leaps and bounds.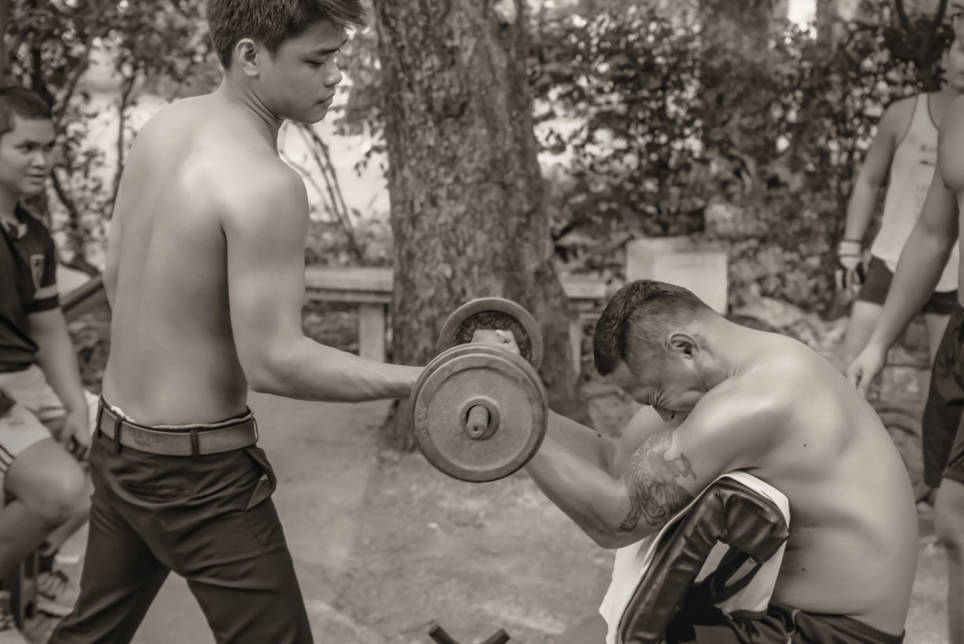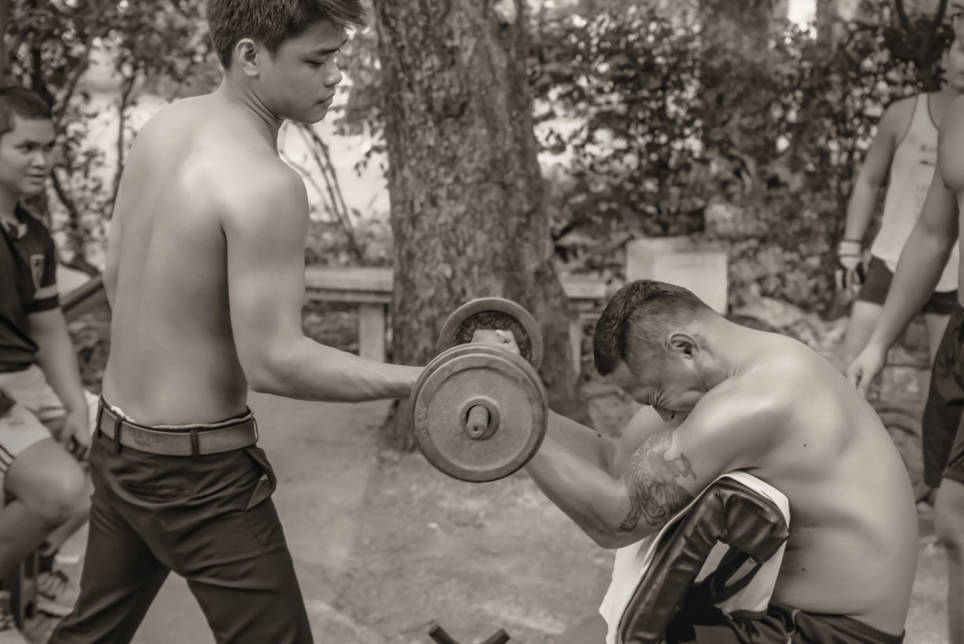 Moncho often goes to the outdoor gyms in Bangkok's parks. Photo: Morph Prodok (CC).
"There were some very bad moments, I remember that once I had to leave the country to get a visa and I had so little money that I had to make the trip between the border of Thailand and Laos on foot, I didn't have a couple of euros left over for the bus," Moncho always says. "I still feel the sweat on my skin that I got when I crossed that dozen kilometres, with the sun of May burning me up and carrying my rucksack.
It was in those times when many people asked him what need he had to suffer and why he did not return to his land and go back to work as a commercial. What nobody understood was that, for Moncho, that simple life on the other side of the world was more than pleasant, and that having a car and a rental in Spain seemed like a nightmare.
Even so, a few years ago he was considering returning to his village and restarting. And just when he was about to throw in the towel, luck struck.
From boxer to TV actor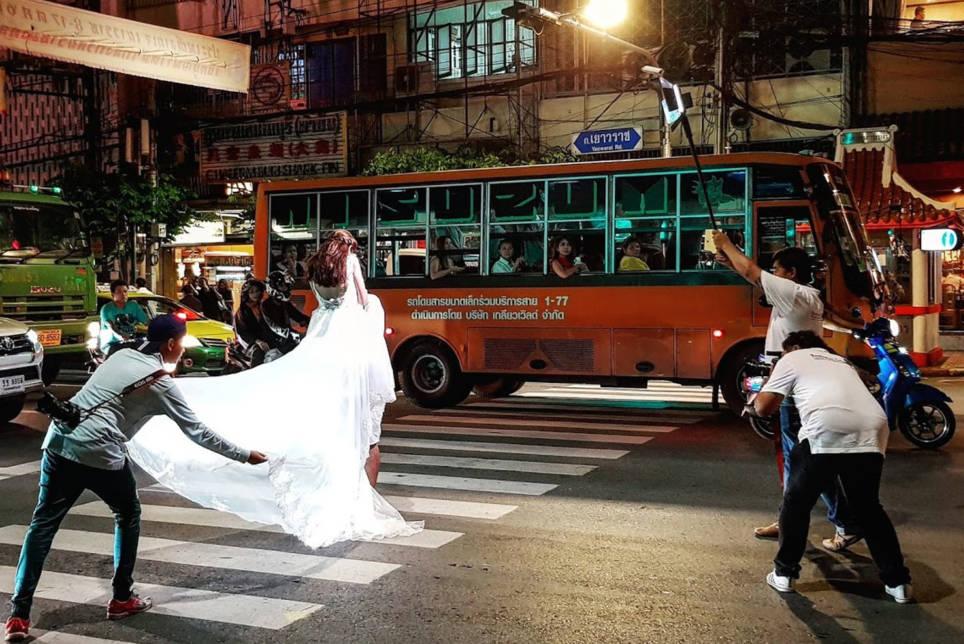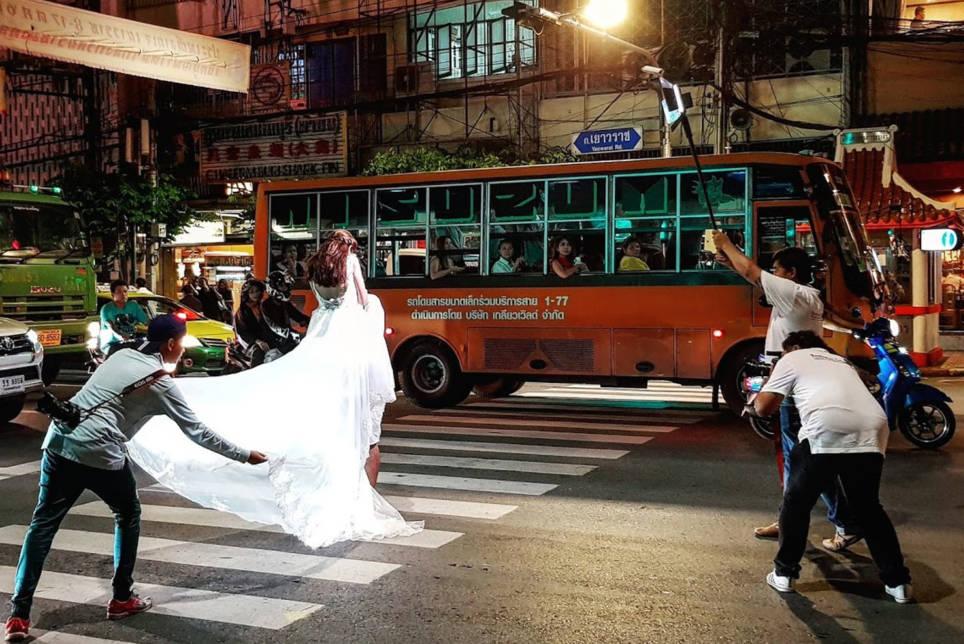 Moncho never imagined that instead of travelling on the free buses in Bangkok – like the one in the photo – he would end up participating in photo sessions like the one at the pedestrian crossing.
He had decided that he was going to make one last fight in Hua Hin, about three hours from Bangkok, and that he would retire now. "I remember I was on the train and all I could think about was how much it would hurt when the fight was over. It was going to be my last fight and I was going back to Spain.
A young Russian woman sat next to him and they chatted for a while. She told him that she was a model in Thailand, a profession in great demand in the country's capital, where there are many similar jobs. And after a while he told her that she thought he could probably do similar jobs too, so she gave him a contact to send a proposal.
"Then I was in my room and thought I could try my luck, but I didn't give it any thought; I took some horrible pictures with my cheap, bad cell phone, sent them and forgot about it. But he couldn't believe it when they called him.
He began with simple jobs, but within a year Moncho had gone from being a declining amateur boxer to an actor in Thai TV series. Whenever they need a Westerner, they call him. "I usually get to play the bad guy, so there's always a good-looking guy who ends up shooting me to cheer up the audience," he says with a laugh. One of his most curious roles was that of a kidnapper and a gangster, but he has also played businessmen or a wine expert.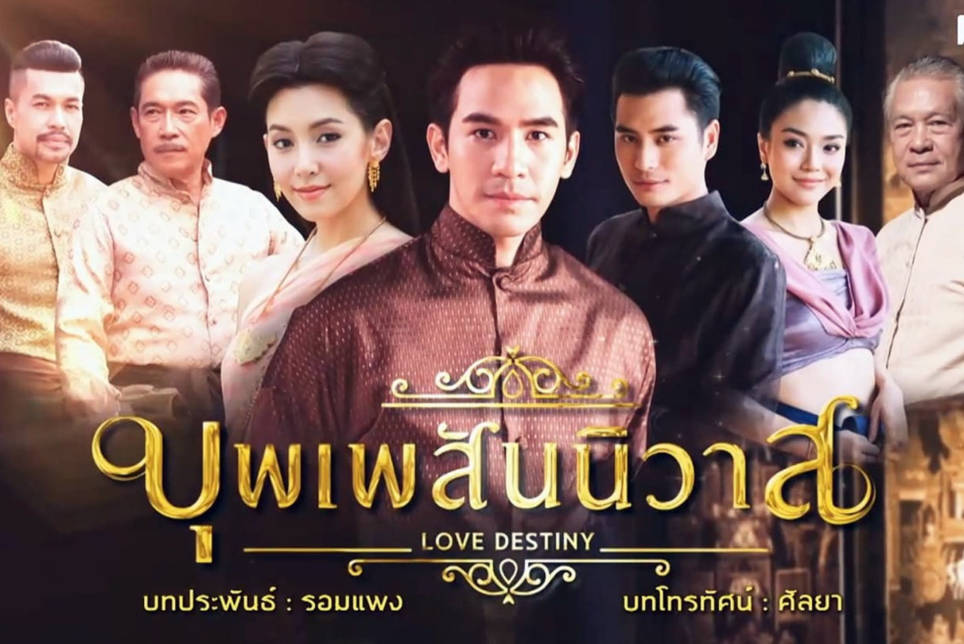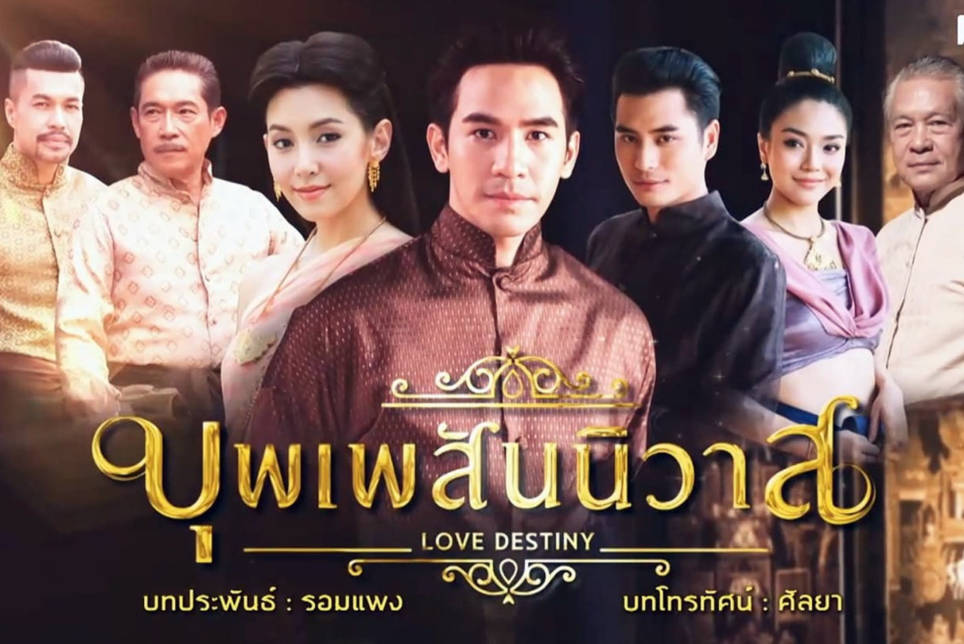 Moncho participated in Thailand's most popular TV series in recent years, 'Bupaesaniwas'.
Show business doesn't give Moncho much money, but it does give him enough to lead a comfortable life. "I already have air conditioning and when I go out drinking I don't have to stock up on beer at the 7-Eleven," he says cheerfully. Now, he spends his money on travel and less and less time in Thailand. I recently met him in the Philippines and now he has just returned from a trip to several unpopular islands in Indonesia.
That's why, when you see everything that's happening with the coronavirus pandemic, you stay calm. After all, at one point in his life he found himself without health insurance just after receiving a tremendous blow to his foot that involved a lengthy emergency operation. "I saved myself from paying for the crazy thing because the people at the gym took me to a public hospital and made do with about 100 euros, although after the operation they sent me home for the post-op. After that misfortune, he now has medical insurance.
Of course, telling your story today is no accident. At a time when half of Europe is shutting itself away from further contagion from the biggest pandemic in recent history, remembering stories like Moncho's is almost a necessity. Because, sometimes, taking four things and going to spend a season on the other side of the world can be the best decision you ever make. And for Moncho it certainly was.


Against the grain, by Luis Garrido-Julve