One of the things I like most about living in/travelling around Europe is that you can get everywhere by train.
It is the most widespread means of transport and, personally, my favorite to travel the continent.
In this post I will answer the most frequent questions I get about travelling by train in Europe: where do I buy the tickets? should I get a pass? how do I check the timetables? can I cross from one country to another? how are night trains?
* Why choose the train?
The train is the most widespread means of transport in Europe, although not the cheapest.
There are also low-cost airlines, buses, carpooling and the option to rent a car, travel by bike or hitchhike.
In my case, since I don't drive I rule out the option of the car (although I do a lot of carpooling, as a passenger), and since I don't like to fly, I try as much as possible not to take airplanes.
For me, trains are the most comfortable option: they depart from the centre of the city, arrive at the centre of the next city, they are punctual, they are very frequent (they depart several times a day), they are wide and comfortable and they go through landscapes that no other means of land transport passes through.
Travelling by train has a special magic.
* How to consult the timetables and prices of European trains
Although the whole of Europe is linked by a very extensive network of trains (imagine a large metro system, like any capital, but with stops all over Europe), each country has its own railway company and, therefore, its website with timetables and fares.
-> If you want to travel by train within the same country, without crossing any border, I recommend you enter directly to the website of the national railway company (SNCF in France, Renfe in Spain, DB in Germany, Trenitalia in Italy, etc).
If you don't know what it is, Google will give you the answer.
Almost all websites have an English version, so it's easy to browse them and check the timetables.
-> If you want to travel by train from one country to another (always within Europe), I recommend you to search for the journey in an app such as GoEuro or Trainline (those are the two I always use: Trainline only shows you journeys by train, while GoEuro compares you how much it costs to make the journey by train, plane and bus), or on the website of the train company in the country of departure.
* Where, when and how to buy train tickets
Some train tickets (especially high-speed and those linking capitals or large cities) tend to increase in price when the departure date is approaching, there are others (local trains and those linking nearby cities) that always keep the same price. If you are going to travel from capital to capital, it is best to buy the ticket a few weeks in advance to get the best price.
There are two ways to buy tickets:
– Through the web: in my experience, any European train ticket can be purchased online. It's the fastest and most comfortable thing. In general you can pay by credit card or PayPal. I usually buy through the train websites of each country, or through the apps I mentioned before.
– At the station: you can also go to the station and buy your ticket at the window or, in some cases, through machines. In Russia, for example, I ended up buying some tickets at stations because the train website bounced off my credit card.
-> Do I need to print the ticket if I buy it online? In my experience, no. If you buy them through apps (many European train companies have their own app as well), you are generated an electronic ticket with a QR code for you to show the controller from your phone screen. The only ticket I had to print on a compulsory basis was that of the Paris-Moscow train, but I did it a while before the train left, through the station machines.
* How to get to the station
The good thing about traveling by train is that stations are usually in the center of cities and are easily accessible by subway, bus or on foot. You don't have to travel an hour to get to an airport (unless you're on the outskirts of town, although it usually never takes that long). If you travel with little luggage, you can go by public transport. If you're heavily loaded, a taxi may be the best option (although that taxi may cost you more than a train ride!).
It goes without saying: there are cities that have several train stations (e.g. Paris) so always look carefully at which one your train leaves from. Sometimes it can happen that you have to change from one station to another (if so, it will be indicated on your ticket, the travel time between stations will be included in your ticket and you will have, for example, an hour and a half to go from one station to another, which is usually enough).
* How to find your train at the station
At train stations there are screens indicating departures and arrivals. There you can see from which platform your train leaves and if it is delayed (you recognize it by the time and the train number). Village stations have two to six platforms, stations in large cities can have between ten and twenty platforms.
If you have a seat and car assigned to you on your ticket, respect it. (It happened once to me to get into the wrong car, to arrive in a hurry, and to find out in the middle of the trip that in the next station the train was separating and one part was going to one side and the other to the other, that's why it's important to get into the corresponding car).
* European trains are very punctual
European trains depart at the exact minute (unless there is a delay for some climatic reason). I recommend you arrive at the station about 15-20 minutes before, for anything (to get on some trains you have to go through security and if there are many people you can lose it). Keep in mind that there are trains that are very long and, if your car is, for example, the 18th, you're going to have to walk long enough to get to the end of the platform (it happened several times to me to end up running so as not to miss the train).
Stops between one city and another do not usually last more than a few minutes. If you take the train at the first station, you can usually get on about 10 minutes before it leaves. If you get on at an intermediate station, make sure you are standing on the correct platform a few minutes before it arrives.
* When you get on the train: validate the ticket, have the pass handy or buy a ticket inside.
If you are travelling with a pass (I talk more about passes below), you will need to write down the date and journey in the space provided for that and have your passport handy to show both to the driver when he passes through your seat.
If you have just bought your ticket at the station and you have it printed out, you may need to validate it before going up (in France, for example, paper tickets must always be validated). When you do, you'll see some machines near the platforms that work for that. If you don't find them, don't worry, when the driver passes through your seat you have a second chance to do the validation.
If you got on without a ticket because, let's say, you arrived at just the right time and couldn't buy it, the best thing is to look for the controller, explain the situation and buy it from him at the right time. Be careful, they may only accept cash and it may be more expensive than at the station. If the controller passes your seat and you don't have your ticket, he'll charge you a fine.
* Other issues:
Eat on the train. If you're going on a trip of several hours, stop by the supermarket closest to the station and make yourself a sandwich or take something prepared to eat on the trip. Many trains have a dining car that can save you from trouble, although they are quite expensive.
Are there toilets? All (or almost all) trains have bathrooms inside. So far I haven't climbed on one I didn't have, but it may exist.
The luggage. Unlike the plane, you don't have to check your luggage on the train. You can take everything with you and you don't have to pay extra. There is room to store things under the seats, above or at the bottom of the car.
Night trains. Sleeping on the train is a good option to save the cost of a night's accommodation (and wake up in a new city!). Night trains are booked in advance and have several cabin options: sleepers (private cabins with 2 or 4 beds), couchettes (shared cabins with up to six beds) or reclining seats. In my experience, they're comfortable and you sleep well.
Border crossings. If you are travelling within the Schengen Area, you will most likely cross the border and not even know it. If you leave Schengen, then the immigration officers of each country will board the train to stamp your departure and entry in your passport.
* Is it convenient to buy a train pass?
Eurail train passes can be a good option for those who want to travel much of Europe by train in a few days. The pass is a prepaid ticket that allows you to make all the train journeys you want within a period of time and in certain countries. It is purchased before traveling and there are several types, such as for example:
– the 15-day continuous global pass allows you to board as many trains as you want for 15 consecutive days – the 15-day global pass within two months allows you to travel unlimitedly for 15 non-consecutive days, distributed in the range of two months
It is important for you to know that there are certain routes that require a mandatory reservation even if you have a pass, such as night trains, high-speed trains and international trains. This reservation can be made from ninety days in advance via internet, or up to a few hours before at the train station. The extra amount to pay depends on the route. However, if you're not in a hurry, you can avoid the high-speed train, take local trains and forget about reservations.
So, is it convenient or not convenient to buy? In my experience, if you want to travel several countries in a few days, the pass can be a good option. But if you plan to travel in just one country, stay for a long time in each place and make short sections, you may want to buy the tickets separately. To be sure, the best thing to do is to do the math: look for the prices of the stretches you plan to do and compare the total with the cost of the pass.
(If someone used one of these passes, please share your experience in the comments!)
* Are trains expensive? Don't I want to take a low-cost flight or go by bus?
Getting around Europe is expensive and trains are not usually the cheapest option, although prices vary from country to country. I moved around France quite a lot and, for example, I got the Biarritz – Paris stretch (4 hours on the high speed train) for €40 (it usually costs between 60 and 100) and many 10/15 minute journeys cost me €5. In general the most expensive thing is to go from one capital to another by train.
If you want to spend as little as possible, it is best to compare the options available to make that journey and make the decision based on your preferences:
Carpooling. Carpooling (through websites such as Blablacar) is often the cheapest option for getting around Europe. I use it a lot. The downside is that sometimes it's not easy to get the trip you're looking for, since in certain places there's not as much choice.
Low-cost flights. Europe has many low cost airlines that offer very cheap flights (once we fly from Biarritz, France, to London for €10 return). However, low-cost airlines tend to have hidden costs that increase the final fare: transportation to and from the airport (in general, low-cost airports are outside the city – or in another city – and cannot be reached by subway, you have to go by bus or taxi), the cost of checking your luggage (this can cost about 25 euros more), food (which is not included) and the time it takes to take a flight (you have to be about an hour and a half before, plus the time it takes to get to the airport). Sometimes it ends up costing the same to go by train, and sometimes it's still cheaper to fly, so it's a matter of comparing in each case. For very long distances, the plane is usually cheaper.
Buses. There are several bus companies that tour Europe and link capitals or cities within the same country. Generally speaking, they are cheaper than trains, although they may take two or three times longer, have less frequency and are not as comfortable. If you travel on a small budget and are not in a hurry, it may be a better option.
These are some of the stories I wrote about my train journeys in Europe:
What is your preferred means of transport to travel around Europe? Did you make a particular train journey that you loved? Are there any you wouldn't recommend? Did you use the Eurail pass?
]]>
Did you like this post? Share it!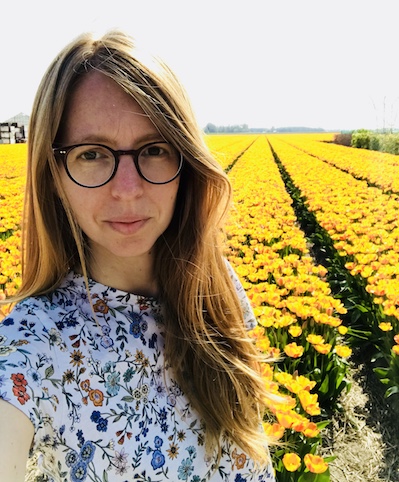 Author: Aniko Villalba
I'm Aniko and I created this blog in 2010. Here you will find stories and photographs of my travels to more than 45 countries around the world, as well as practical information, tips and inspiration for you to plan your own. I like to travel slowly, fill notebooks and enjoy the everyday details of every place I visit. I have three books published and more on the way. Follow me by Instagram to see the day to day of my travels.
Do you want to keep reading my stories?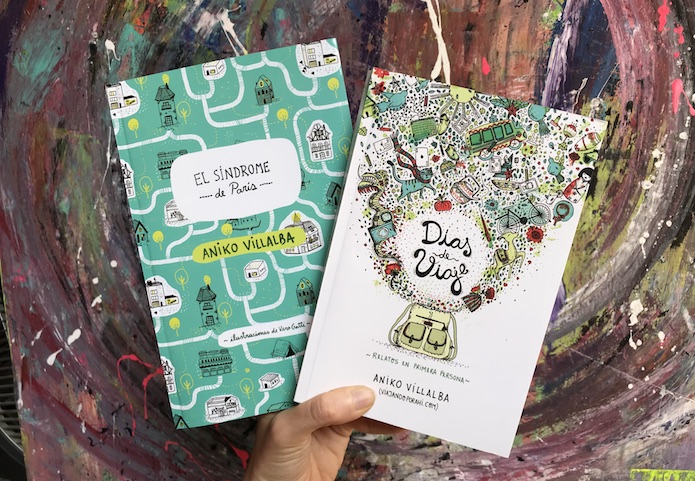 Let's keep in touch!
Subscribe to my newsletter to receive news of my workshops, books and conferences. Plus, you'll get exclusive discounts for being a subscriber. I won't send you more than two emails a month.
Viajando por ahí informs you that the personal data that you provide us by completing this form will be treated with much affection by Aniko Villalba (author and CEO responsible for this website). The purpose of asking you for your data is to be able to send you e-mail newsletters with the latest travel posts and news about my books, workshops and conferences in different parts of the world. Legitimation is done through your consent by checking the box and accepting my Privacy Policy. The data you provide through this form will be stored on Digital Ocean servers (you can see their Privacy Policy here). If you don't give me the personal data requested in this form, I won't be able to send you anything of what I prepared for you with so much love (snif!). You may exercise your rights of access, rectification, limitation and deletion of your data by writing to me at hola@viajandoporahi.com. You also have the right to file a complaint with the appropriate supervisory authority. If you want to know more, you can read my Privacy Policy, my Cookie Policy and my Terms of Use (the least traveled pages of this blog… don't tell me I didn't warn you).